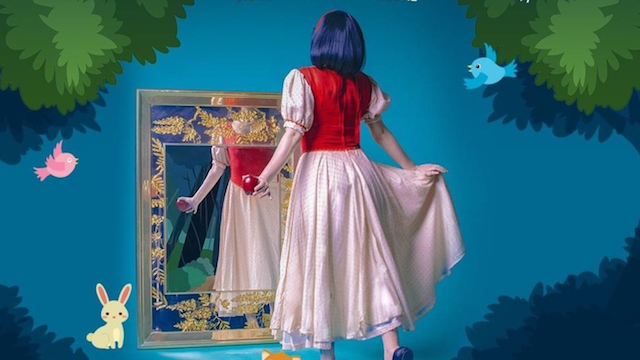 'Snow White and the Prince' by REP Set to Open in September 2023
REP's Artistic Director, Liesl Batucan-Del Rosario that REP's Theater for Young Audiences (RTYA), the company's annual theatrical offering that's catered to its young theater-goers, will finally be returning in September 2023 after a 3-year hiatus.
Janes Yates Vogt and Mark Friedman's Snow White and the Prince, which was supposed to run in 2020, will be running from mid-September to December 2023, with the venue still to be determined.
When asked how she feels about REP's RTYA finally returning to the stage, Batucan says, "Thrilled and delighted for REP Theater for Young Audiences' return to the live stage in 2023. The show will be directed by Tita Joy Virata, our Creative Director for RTYA, who handpicked this material, and whose vision for RTYA, since its inception in 1992, was to inculcate in children and young audiences, an early appreciation for theater and the arts, while imparting good core values of love, kindness, forgiveness, compassion, and courage."
"We will be working very hard to bring RTYA safely back to live theater and this is something that brings us exhilaration and joy as part of our passionate commitment to our beloved audiences."
Joy Virata, RTYA's Founder and Creative Director, and Snow White and the Prince's director says, "I'm looking forward to it! It will be so good working with the actors again. I've missed them so much. And excited to see the children enjoying themselves in the theater."
"I chose Snow White and the Prince before Covid struck and had actually cast it," she adds. "It is a different take on the story with characters of all shapes and sizes and temperaments taking the place of the dwarves . It is funny, the music is lively, and I think the children will enjoy it."
Casting and other details have yet to be announced.
Comments