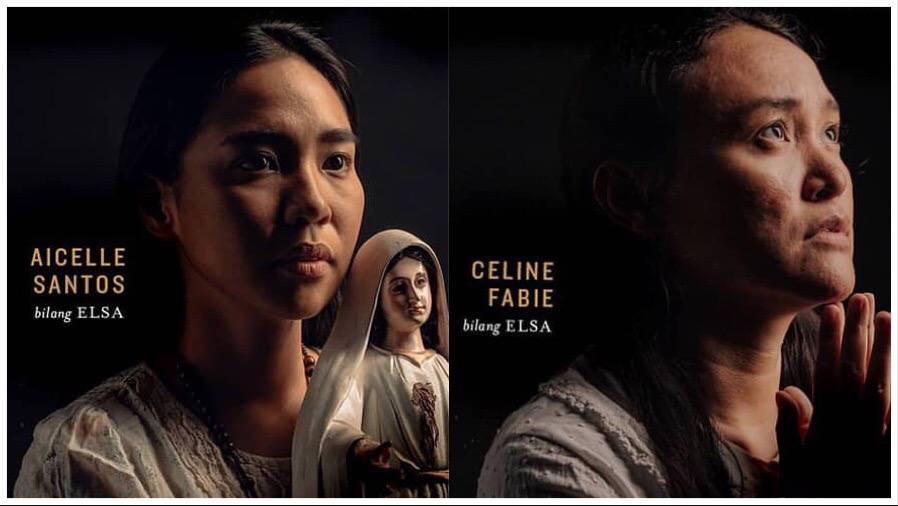 SNEAK PEEK: Himala 2019 Cast Starring Aicelle Santos Performs Excerpts from the Show
The Sandbox Collective and 9 Works Theatrical are set to restage Ricky Lee and Vincent deJesus' "Himala: Isang Musikal" this September 20-October 20 at the Power Mac Center Spotlight in Circuit Makati.
The production directed by Ed Lacson Jr. was first staged at the same venue last February 2018. Principal cast members who will be returning include Aicelle Santos (Rak of Aegis, Maynila sa mga Kuko ng Liwanag) as Elsa, Kakki Teodoro (Every Brilliant Thing, Aurelio Sedisyoso) as Nimia, Neomi Gonzales (Eto Na! Musikal nAPO!, Rak of Aegis) as Chayong, Sandino Martin (Changing Partners, Ang Larawan) as Pilo, David Ezra (Mabining Mandirigma, Aurelio Sedisyoso) as Orly, and Floyd Tena (Binondo: A Tsinoy Musical, Eto Na! Musikal nAPO!) as pari.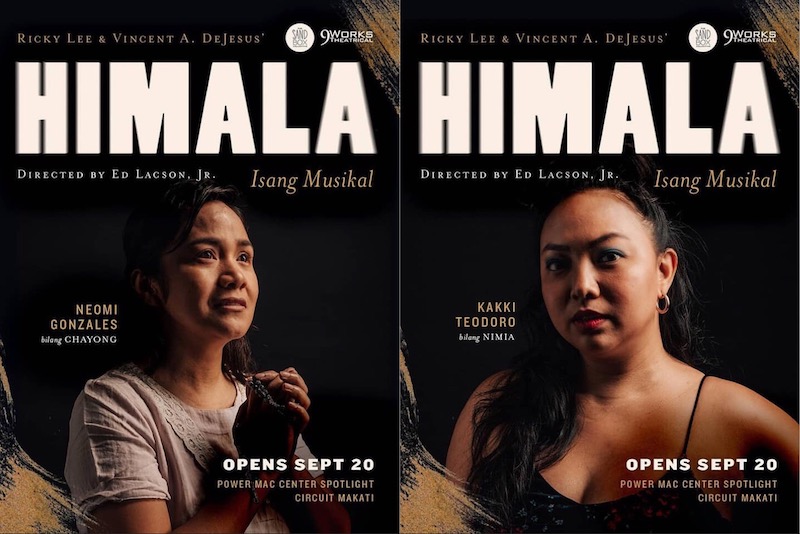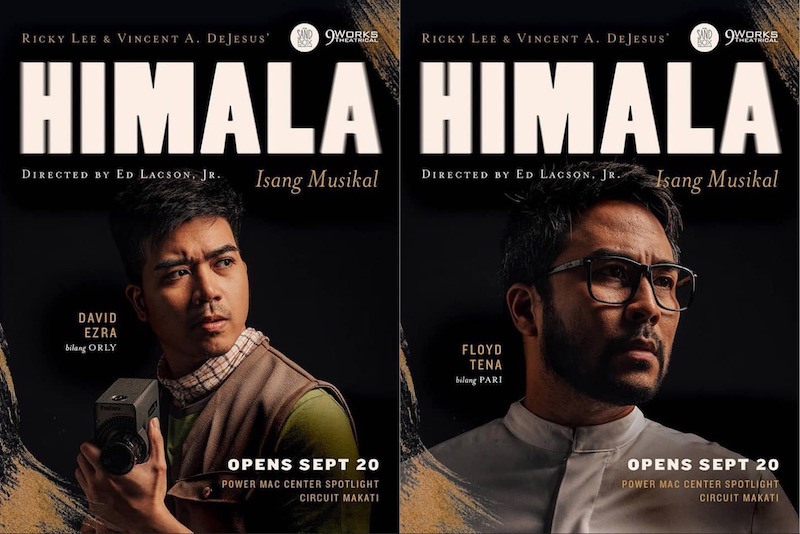 There are also new additions to the cast. Celine Fabie (Katy! The Musical), a longtime member of the Ryan Cayabyab Singers, will be alternating with Aicelle Santos in certain performances. May Bayot-De Castro (Kung Paano Ako Naging Leading Lady, Skin Deep), who played the role of Elsa in the first-ever stage adaptation in 2003 (directed by the late Soxie Topacio), is returning to the show as Nanay Saling. She will be alternating with Sheila Francisco (Ang Huling El Bimbo, A Doll's House Part 2). The role was previously played by Bituin Escalante.
Alternating with Sandino Martin for the role of Pilo is Vic Robinson (Sa Wakas, Ang Huling El Bimbo). Jon Abella (Eto Na! Musikal nAPO!, Dekada '70), Pam Imperial (Dani Girl, Rent), Red Nuestro (Ang Huling El Bimbo, All Out of Love), and Sean Inocencio (Miong) also join the ensemble.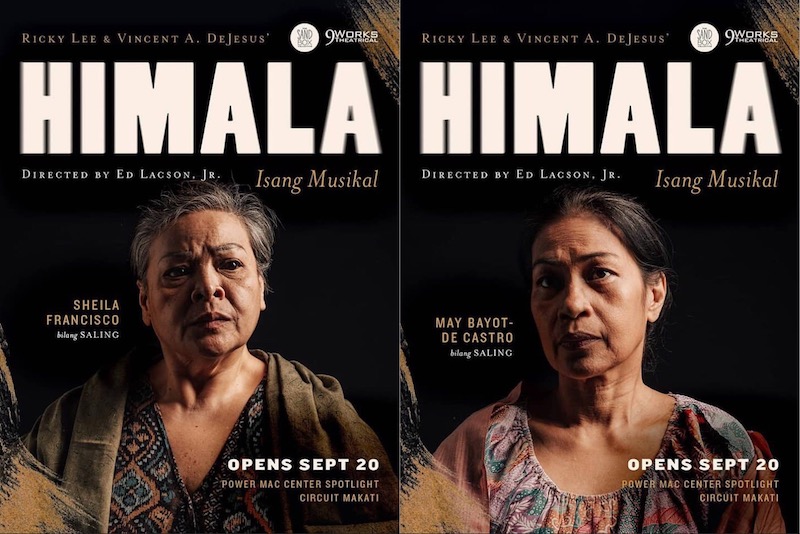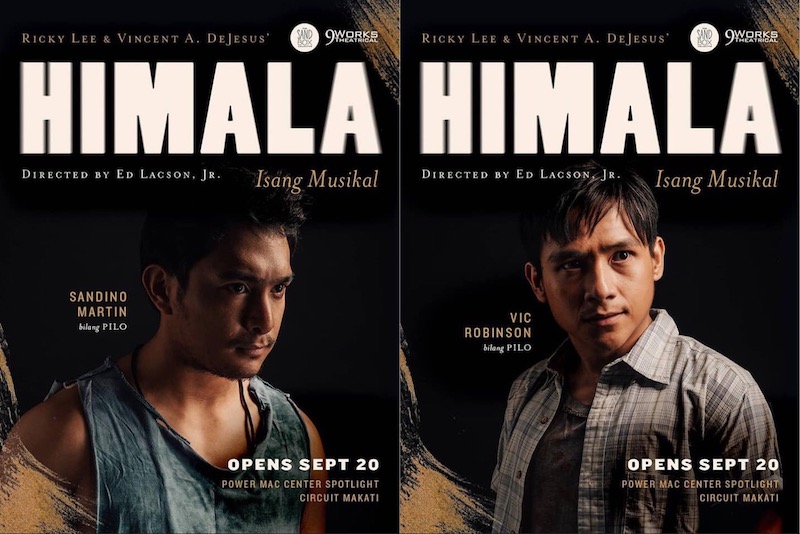 Based on the 1982 film written by Ricky Lee and directed by Ishmael Bernal, the story follows a young woman named Elsa who claims to have the power to heal after seeing a vision of the Blessed Virgin Mary. She soon becomes a miraculous savior in the eyes of the desperate people living in Barrio Cupang. As events unravel, the community's fractured moral foundations and collective spiritual deprivation surface, until the chaos escalates past a point of no return.
Ed Lacson Jr. feels that the story of Cupang very much mirrors our current reality. "Because of desperation, a lot of the people in Cupang latched on to this information. They just believed this one entity who was saying that this is the way to do it without questioning it, without digging deeper to what this person is preaching. And because of that, the entire town changed." 
"They took advantage of other people believing in the faith", he continues. "I think that's still happening now; the belief that there's this Messiah who will just solve all of our problems when in fact there's no easy solution to the problems." 
He also says that he does not see this as a restaging, but as a rediscovery. "It's to rediscover everything– the relationships, the songs, direction, character choices. Everything is put into question, and I think that's the only way we can come up with a product that is similar but at the same time fresh and rooted and grounded to the story."
Joining Lacson, Lee (writer and lyricist) and DeJesus (composer, lyricist, and musical director) in the creative team are Barbie Tan-Tiongco as lighting designer, Carlo Pagunaling as costume designer, Joed Balsamo as music consultant, JM Cabling as assistant to the director, and Ejay Yatco as assistant musical director.
You can watch the cast perform excerpts from the show in the video below.
You can buy tickets HERE.
Comments