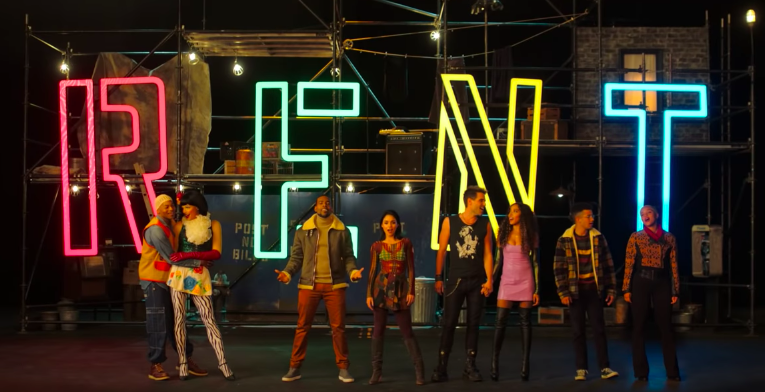 SNEAK PEEK: Cast of Fox's Rent: Live Sings 'Seasons of Love'
Fox just gave us a preview of the cast of 'Rent: Live' singing a snippet of the show's iconic number, 'Seasons of Love.'
In the video, we see cast members Vanessa Hudgens (Maureen Johnson), Brandon Dixon (Tom Collins), Jordan Fisher (Mark), Tinashe (Mimi Marquez), Brennin Hunt (Roger), Kiersey Clemons (Joanne Jefferson), Valentina (Angel Schunard), and Mario (Benny) in full costume for the first time.
The show is set to air on Fox on January 27, 2019. Michael Greif, who directed Rent's original Broadway production, will oversee the stage direction of the live musical. Alex Rudzinksi will serve as the live television director.
You can watch the preview by Fox in the video below.
Comments