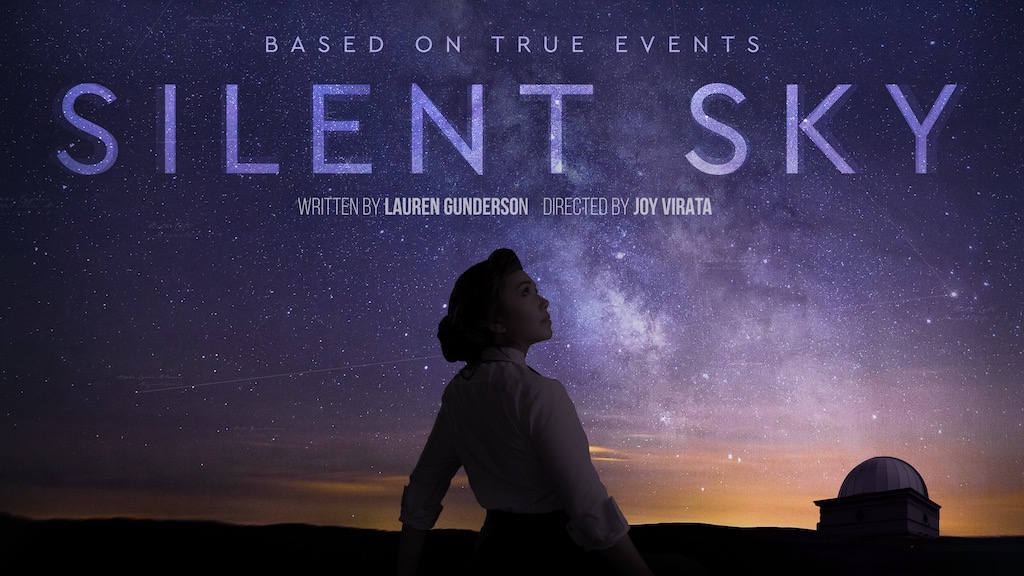 'Silent Sky' Set to Rerun this February
Reine Productions, in cooperation with Repertory Philippines, brings back Lauren Gunderson's 'Silent Sky' for a limited run this February.
'Silent Sky' is a poetic and poignant retelling of the life of Henrietta Leavitt, one of the greatest unsung heroes in the history of science. Leavitt was among the Harvard Computers: women hired by the Harvard Observatory in the early 1900's to painstakingly analyze and catalogue every observable star in the heavens. She, along with Annie Cannon and Williamina Fleming, were among the first women to blaze a trail for themselves in the heavily male-dominated science of astronomy.
Leavitt battled with disability, family tragedy, and tremendous societal pressure to give up her passion for science. Her grit and fire ultimately paid off when her personal research led to her discovery of a distinct mathematical pattern in the stars — a pattern that would, for the first time, enable humans to measure the very breadth of the universe itself.
Repertory Philippines' production of 'Silent Sky' premiered last March at the Onstage Theater in celebration of International Women's Day. This re-staging at the Carlos P. Romulo Auditorium once again brings together the artistic team composed of Joey Mendoza (production design), John Batalla (lighting design), and Jethro Joaquin (sound design). Original cast members Cathy Azanza-Dy, Caisa Borromeo, Naths Everett, and Topper Fabregas, who also steps in as assistant director, will be returning to reprise their roles.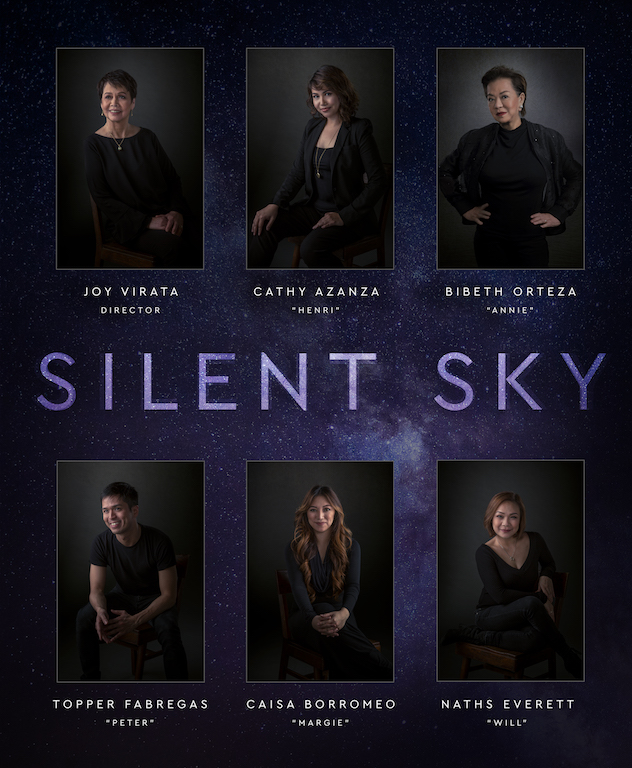 The 2019 production will also mark the return to the Philippine stage of actor, screenwriter, and producer Bibeth Orteza. Orteza was last featured in 2017, appearing as Roza in W!LD RICE's "Boeing Boeing" at the Victoria Theatre in Singapore. In 'Silent Sky', Ms. Orteza will be tackling the role of the brilliant and exacting astronomer Annie Cannon.
"The cast and I are delighted that Bibeth has agreed to join us," says director Joy Virata, "Like us, she fell in love with script upon first reading, and it will be wonderful to see her create the character of Annie."
"The production team and cast have this fantastic generosity," adds Pangilinan, "It's going to be great to see them bring that to the stage every night. We're really hoping to share this gem of a story with anyone who might themselves be inspired to pursue their own passions for art or science."
'Silent Sky' runs from February 1-10, 2019 at the Carlos P. Romulo Auditorium, RCBC Plaza, Makati. Fridays and Saturdays at 8pm, and Saturdays and Sundays at 3pm.
You can buy tickets HERE.
For further ticket and block buying inquiries, contact Ria Pangilinan at 09175378313 or email riapangprojects@gmail.com. Student rates available.
Follow Silent Sky MNL on Facebook and IG for more news.
Comments