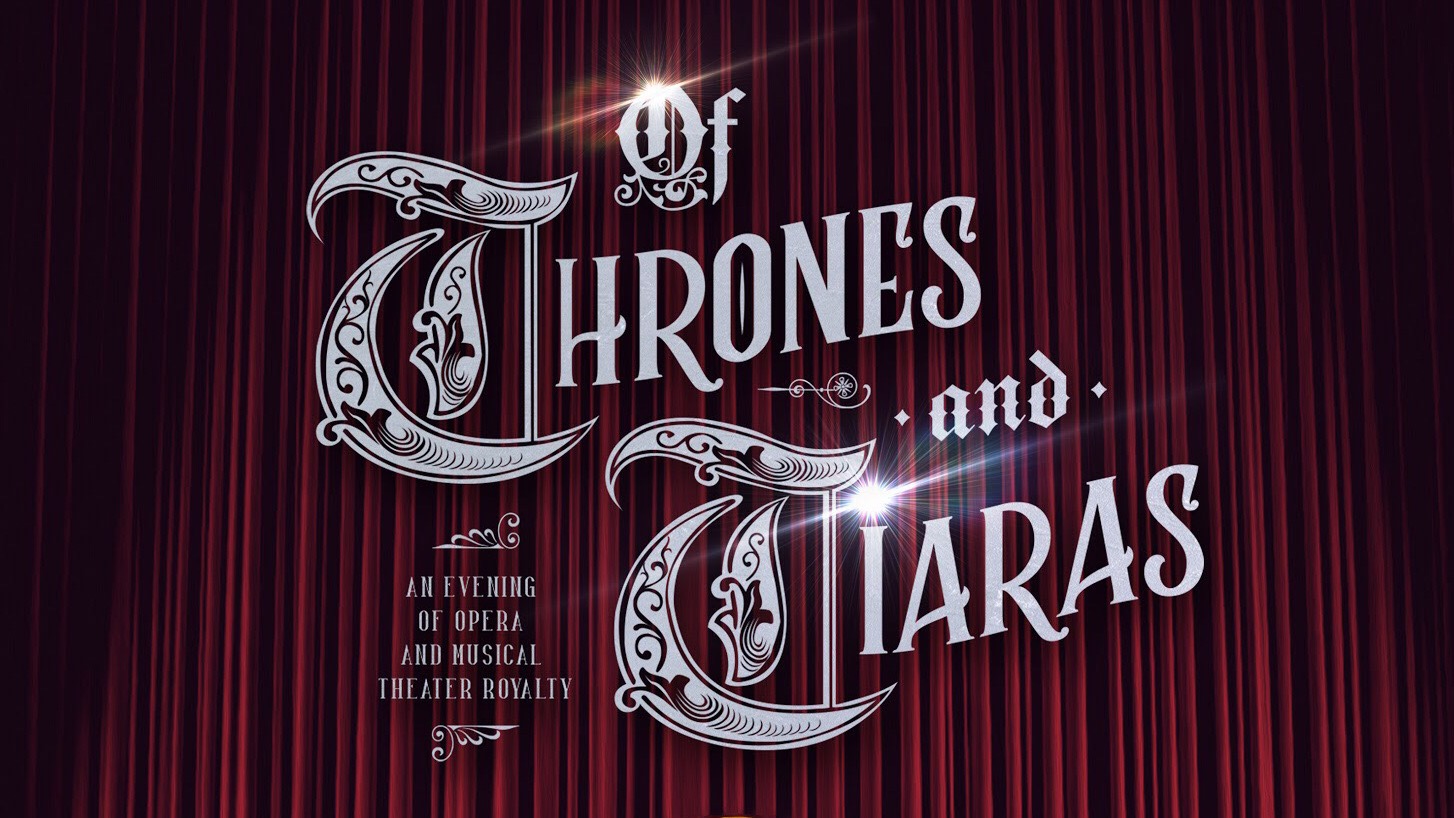 'Of Thrones and Tiaras' Set for One Night Only Rerun this January
OperaJuan's 'Of Thrones and Tiaras: An Evening of Opera and Musical Theater Royalty' is set for a one-night only rerun this January 6, 5pm at the Manila Pianos, Ronac Lifestyle Center, Paseo de Magallanes, Makati City.
The concert is an intimate musical production consisting of excerpts from various opera and musical theater productions such as Wicked, Into the Woods, and Dear Evan Hansen, La Traviata, Le Nozze di Figaro, Die Zauberflöte, among many more. The show was first staged last December 8 and 9 at the same venue. The rerun will follow the same structure and will be headed by the same creative team.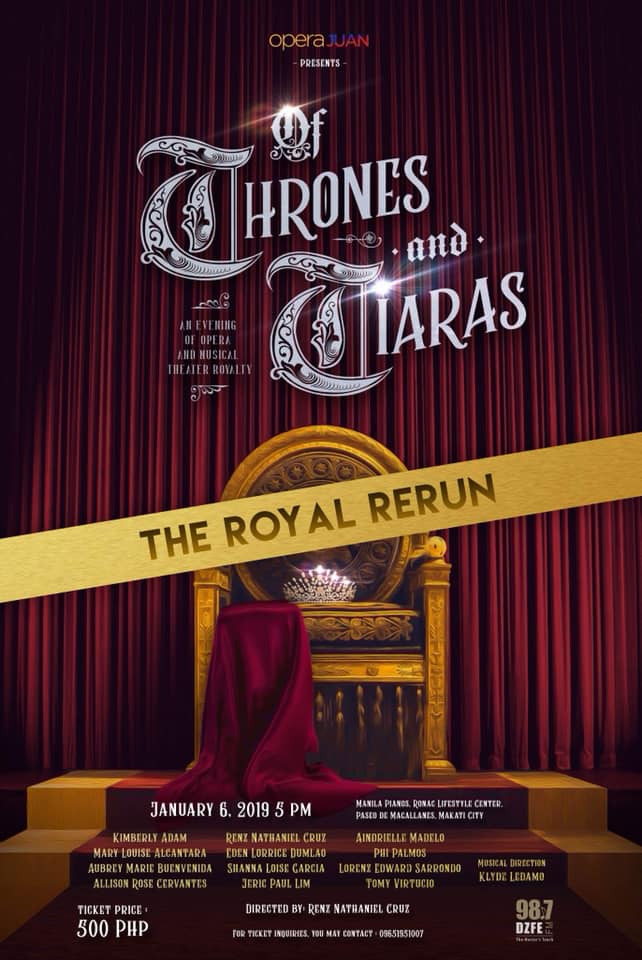 OperaJuan is an emerging company of young singers whose aim is to further promote the classical and musical theater genres in the Philippines.
For tickets, contact 0965 195 1007, 0995 0818 296, or 0956 675 7186, or e-mail operajuanproductions@gmail.com.
Comments