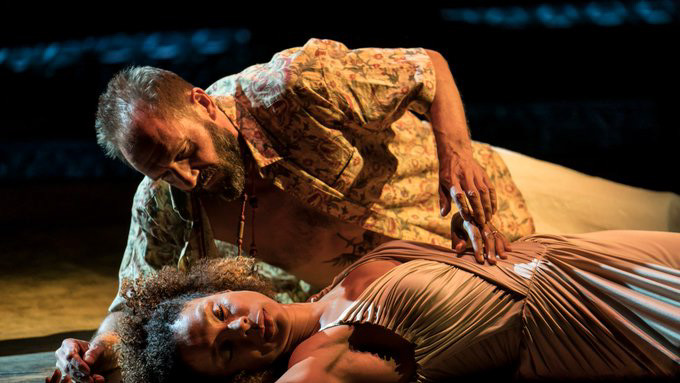 Shakespeare's "Antony and Cleopatra" starring Ralph Fiennes and Sophie Okonedo to Stream Online
Antony and Cleopatra, Shakespeare's tragic love story of politics, passion, and power will be the next show to be streamed as part of the UK National Theatre At Home initiative.
Directed by Simon Godwin, the critically acclaimed 2018 production stars Ralph Fiennes (Richard III, The Tempest) and Sophie Okonedo (A Raisin in the Sun, The Crucible) as the titular couple. After the death of Julius Caesar and his assassins, General Mark Antony takes charge of Rome while Queen Cleopatra reigns over the war-torn Egypt. When their paths cross and they fall madly in love, they will struggle to choose between devotion and duty, with the shadow of war looming on the horizon.
The stream will be available on the National Theatre's Youtube Channel from May 7 at 7pm (London time) to May 14. 
This will be the second Shakespeare play to be streamed for National Theatre at Home, the first being the comedy Twelfth Night starring Tamsin Greig as the genderbent Malvolia. The latest show to stream was the 2011 production of Frankenstein starring Benedict Cumberbatch and Jonny Lee Miller alternating the roles of Dr. Victor Frankenstein and the Creature.
Check out the trailer for Antony and Cleopatra below: 
Comments