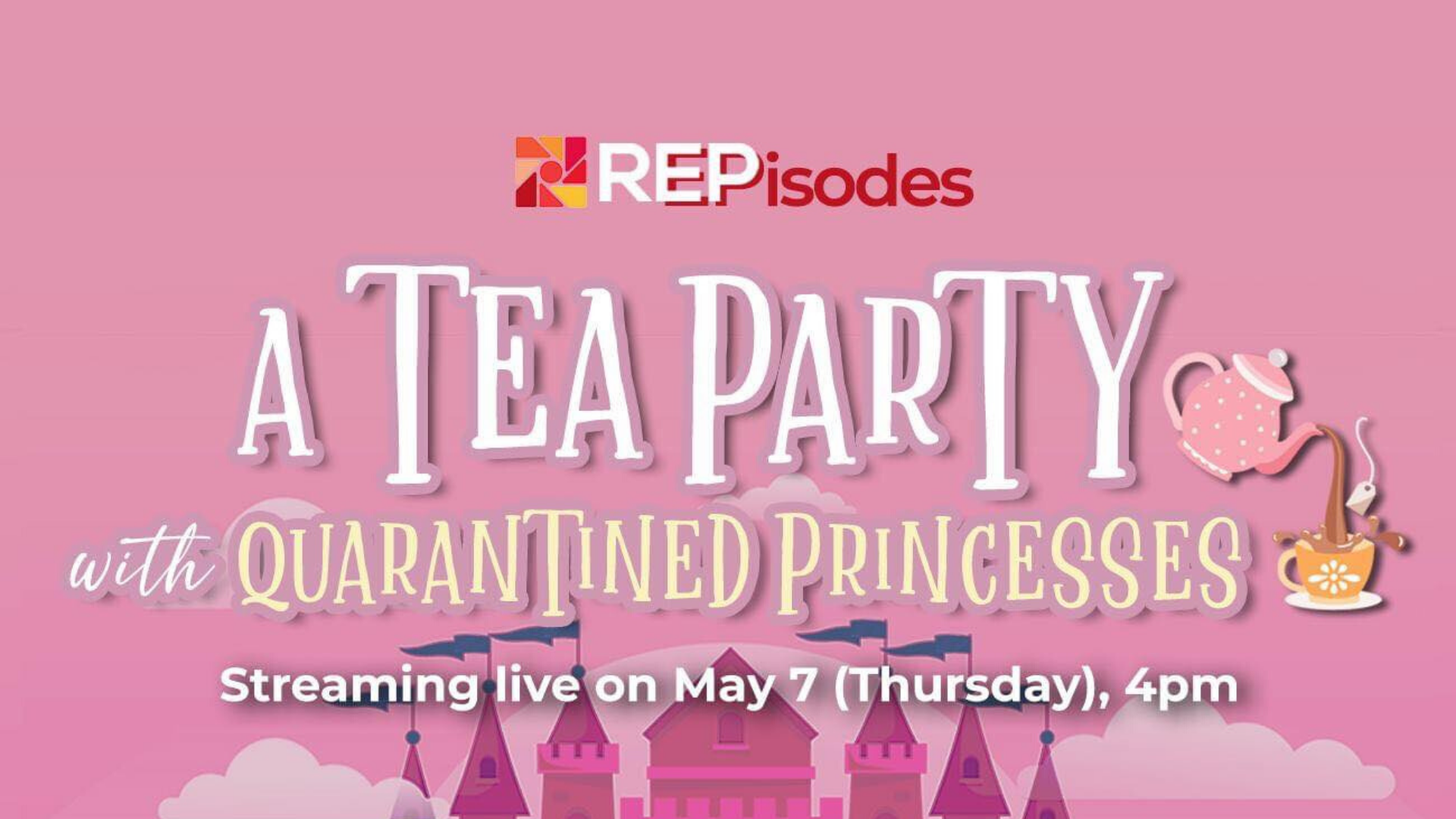 Fairytale Princesses Featured in Repertory Philippines Stream
In A Tea Party with Quarantined Princesses, the leading actresses of REP's Theater for Young Audiences (RTYA) transform into princesses in this royal online tea party.
Shiela Valderrama-Martinez, Mikkie Bradshaw-Volante, Cara Barredo, Becca Coates, Justine Narciso, and Jillian Ita-as sing songs from Cinderella, Sleeping Beauty, Aladdin, Snow White, Rapunzel, and Beauty and the Beast. Twelve Princess songs are weaved together through an original script written by REP's Artistic Director, Liesl Batucan.
"First, there is an interactive element. Then, the educational element. Then values formation element as well," shares Batucan. "We'll also be introducing an improvisational element. We hope to capture the heart and branding of REP and RTYA in an online platform as we migrate artistic content from onstage to online."
She adds, "We are also inviting the kids to have tea with us, with matching cookies, and biscuits, and little cakes, so they feel engaged, like they're in an actual tea party. This is our way of hugging all these kids and making them feel part of our princess family! And not just the kids, but everyone!"
The show will be streamed on REP's Facebook page on May 7 at 4pm! Audiences who post a princess selfie in the comment thread during the livestream will have a chance to win a special prize.
This online initiative is the first of many more REPisodes, a series of digital creative content that REP will be producing and releasing over the next few weeks. It is also part of the Open House fundraising campaign, which aims to help members of the performing arts community displaced by the COVID-19 pandemic. You can donate by going to bit.ly/DonateOpenHouse, or you can go to Open House's Facebook page to learn more about the schedules.
Comments