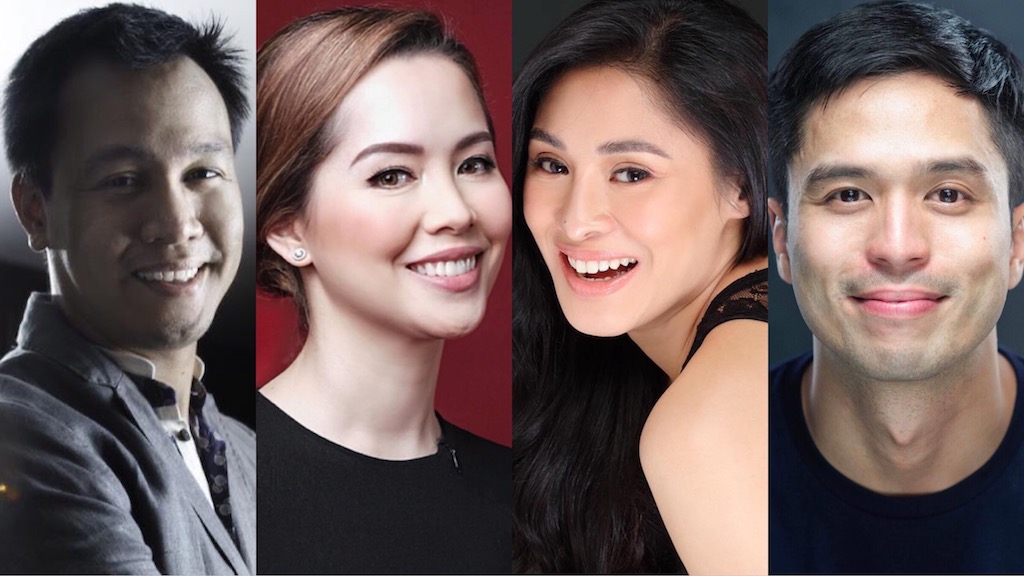 "Breakups & Breakdowns" Songs to be Performed in Online Concert
Upstart Productions, who most recently staged Company in 2019, is celebrating its 10th anniversary this year.
To commemorate the occasion, the company is presenting an online mini-concert called Upstart: 10 For 10, featuring ten artists, performing ten songs from Upstart's first musical, Breakups & Breakdowns. The musical is written by the company's Founder and Artistic Director Joel Trinidad (book and lyrics) and Rony Fortich (music).
Performers for the evening includes theater artists who all have a close connection to the musical– Rony Fortich, who composed the show's music, Carla Guevara-Laforteza, Jenny Jamora, and Reuben Uy, who were part of the original cast; Ice Seguerra, who produced the CD; and Topper Fabregas, Lorenz Martinez, Felix Rivera, Shiela Valderrama-Martinez, and Jill Peña, who lent their voices to the CD in question.
Hosted and directed by Trinidad, the ten songs will be interspersed with personal insights and anecdotes from the artists, all of whom have done other productions with Upstart at some point in its ten-year history.
The show will serve as a fundraiser for the benefit of the theater professionals behind the scenes— stage managers, propmasters, dressers, set builders, and the like— who have lost their means of livelihood during the current crisis.
"Most people equate theater with actors," shares Trinidad. "But actors would be nothing without all the people who support them."
UPSTART: 10 FOR 10 will be streaming live on Upstart's Facebook page May 9 at 8pm.
You can make a donation through the following channels:
Ticket2Me bit.ly/Upstart10for10
GCash Noel Laurel Trinidad 09178116156
UCPB Upstart Productions Inc. C/A 20177-000194-3
Comments