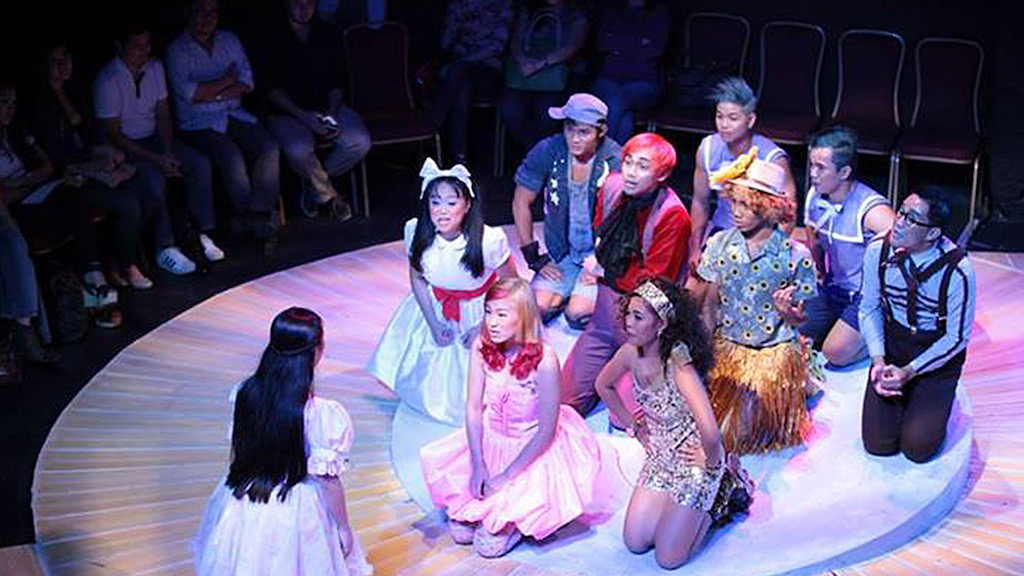 'Sandosenang Sapatos' Musical Set for Restaging in November 2023
Tanghalang Pilipino has just announced that it will be restaging Sandosenang Sapatos in November 2023 as part of its 37th season.
The musical is based on a children's story written by Dr. Luis Gatmaitan. The stage adaptation is written by Layeta Bucoy, with music composed by Noel Cabangon and Joed Balsamo. According to Tanghalang Pilipino's Associate Artistic Director Marco Viaña, the 2023 run will now be directed by Jonathan Tadioan, accompanied by new members of the artistic team.
The story follows wheelchair-bound Susie, who fantasizes on fulfilling her father's dream of having a ballerina for a daughter. The show ran at the CCP Studio Theater in July 2013, and December 2013 and 2014, with Tuxqs Rutaquio at the helm.
Sandosenang Sapatos will be staged from November 14 to December 3 at the CCP Black Box Theater. Casting has yet to be announced.
Also in the company's 37th season line-up is The Virgin Labfest from June 7 to 25 and a rerun of Anak Datu from September 26 to October 15. The company will also be staging a contemporary musical entitled Pingkian from March 1-24, 2024, which follows a young Filipino's burning desire for freedom.
All shows will be staged at the CCP Black Box Theater. For Season Passes, message Tanghalang Pilipino on their Facebook page.
Comments