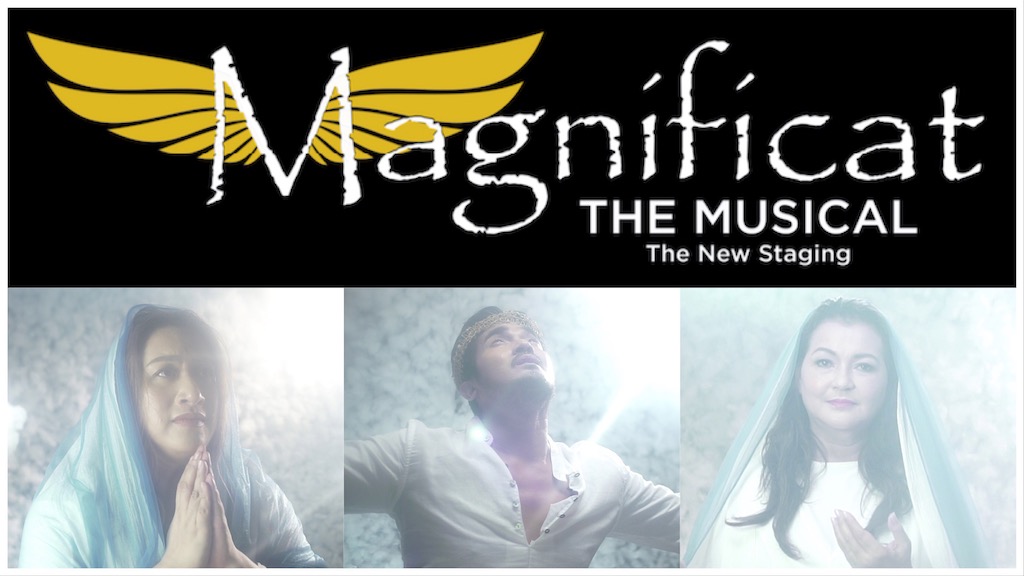 Ryan Cayabyab and Nestor Torre's "Magnificat" Returns this September
LyrOpera (Lyric Opera of the Philippines) kicks off its 8th season with Nestor Torre (playwright) and Ryan Cayabyab (composer)'s "Magnificat," a sung-through religious musical about the life of Jesus as seen through the eyes of his mother, Mary. 
Sherwin Sozon, co-founder of LyrOpera, says that after producing operas and concerts for the past seven years, they've decided to stage an original Filipino musical this time around. "Of course, being an opera company, it had to be a sung-through musical. In the treasure trove that is the catalogue of Philippine plays, zarzuelas and musicals, we chose 'Magnificat'.  'Magnificat' has beautiful music, wonderful lyrics, and a great message."
The musical first opened in 1996 at Pinky Marquez-Cancio's living room. It has since been staged more than 200 times in more unconventional venues, such as churches, gymnasiums, gardens, and hospitals, as well as in more commercial places like the Araneta Coliseum, Meralco Theater, and the Cuneta Astrodome. 
Initially directed by Torre himself, this new staging will be directed by actress and TV and film director Laurice Guillen. This is the second time that she will be directing a theatrical production, the prior being the opera "Carmen" for the same company in 2012 and 2013.
When asked how Guillen will make the show more relatable to today's audiences, "It's not important to me to show it as if it happened, in the costuming in the staging; that it's in Jerusalem, or Nazareth," she says. "Ang importante, you can empathize with the circumstances of the characters, no matter how small."
She adds, "Ultimately, I think the point is to make this viewable by everybody. The actors have to connect with the audience."
Her daughter Ana Feleo, who alternates with Pinky Marquez-Cancio as Mary, also says, "I'm not seeing it as religious, believe it or not. I'm seeing it as a musical of humanity, a musical about strength, and love, and perseverance, and connection. That's Magnificat for me." Marquez-Cancio also played the same role in the original staging.
The cast also features includes Al Gatmaitan as Jesus and Alyssa Evangelista as Young Mary.
Joining Guillen, Cayabyab, and Torre in the creative team are Joey Nombres (lighting designer), Leslie Centeno (production designer), Erwin Flores (costume designer), Jomelle "Pipay" Era (movement designer), and Randy Gilongo (musical director).
"Magnificat" will run at the Music Museum in Greenhills on September 27, 28, Oct 4-5, 11-12. 
You can watch excerpts performed by the cast in the video below.
You can buy tickets from Ticketworld.
Comments