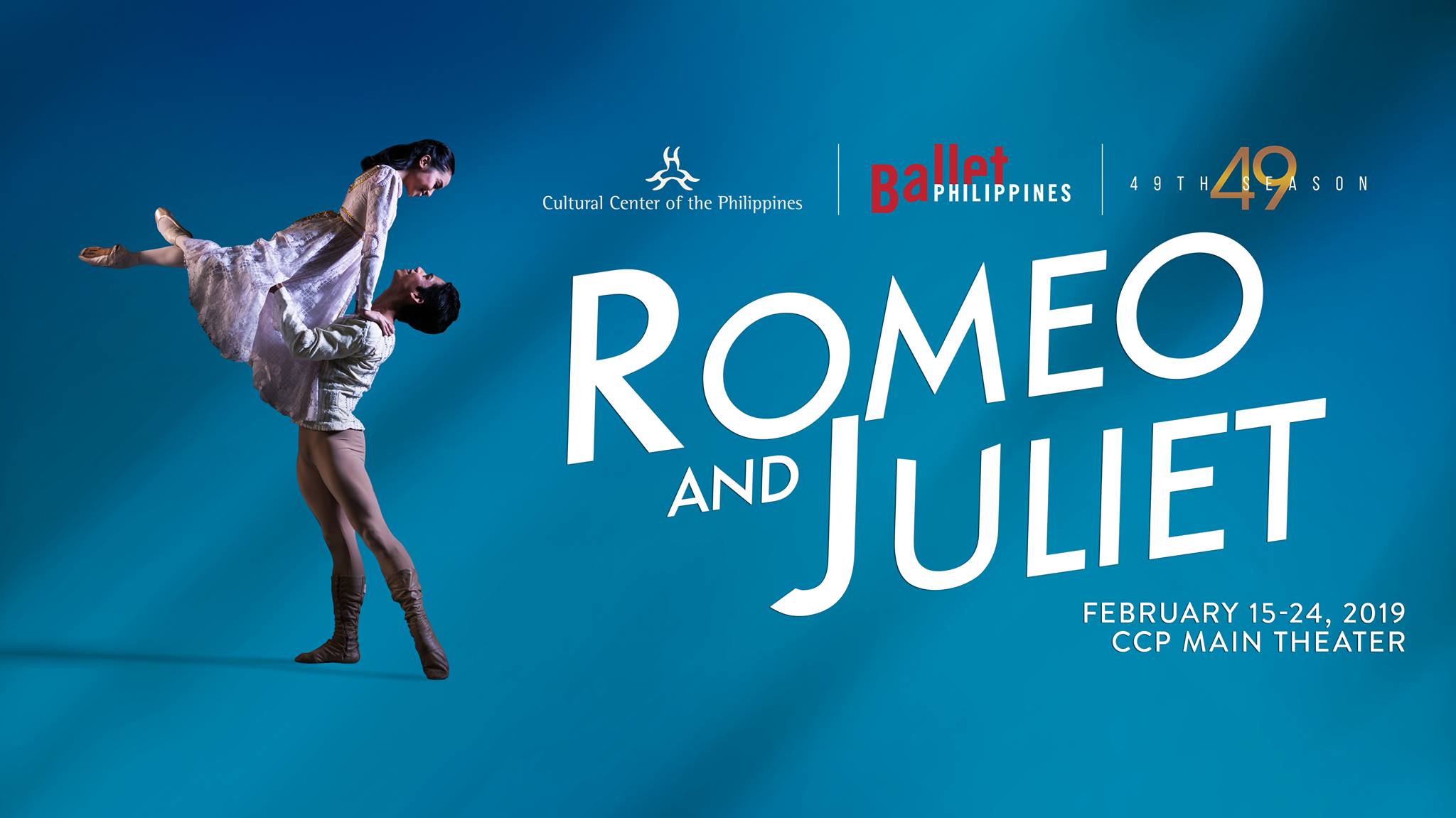 'Romeo and Juliet' by Ballet Philippines Set for Valentine's Season
'Romeo and Juliet', with music by Sergei Prokofiev and choreography by Ballet Philippines Artistic Director and National Artist for Dance Alice Reyes, will be running from February 15-24, 2019 at the CCP Main Theater.
This ballet, which premiered in 1981, was last performed in its entirety in 1988. National Artist Salvador Bernal created the costumes and the sets, which feature an 18-foot high platform, wide grand staircases, arches, and magnificent candelabra in the ballroom.
Guest artist Joseph Gatti comes back to Manila to perform the role of Romeo opposite Denise Parungao as Juliet in select performances. Gatti last joined Ballet Philippines in Don Quixote during the 48th season. He was a Principal Dancer of Cincinnati Ballet and Corella Ballet and was a First Soloist of Boston Ballet.
Alternating with them are Ronelson Yadao and Victor Maguad as Romeo, and Monica Gana and Jemima Reyes as Juliet.
Show dates and schedules are as follows:
February 15, 2019 | 8:00 PM (With live Orchestra)
February 16, 2019 | 2:00 PM
February 16, 2019 | 7:00 PM (With live Orchestra)
February 17, 2019 | 2:00 PM
February 23, 2019 | 7:00 PM
February 24, 2019 | 2:00 PM
You can buy tickets HERE.
Update, 1/16/19: The first version of this article mistakenly stated that the 1981 production of 'Romeo and Juliet' was Alice Reyes' first choreographic undertaking.
Comments