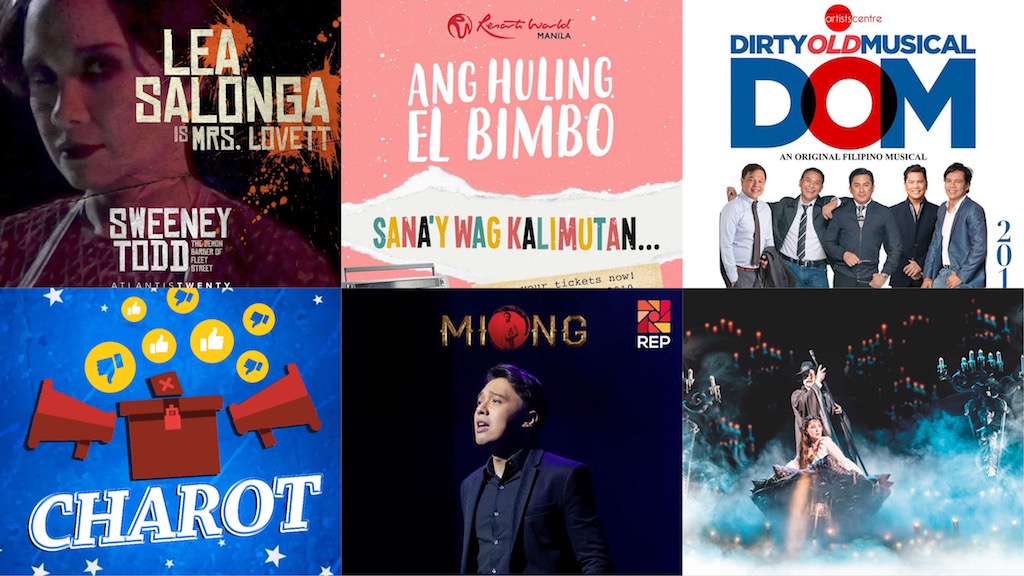 17 Musicals to Watch Out For in 2019
Get ready to sing along (maybe silently in your seat), because 2019 has whipped up these musical treats year-round!

READ: 12 Plays to Watch in 2019
1. Miong (Repertory Philippines)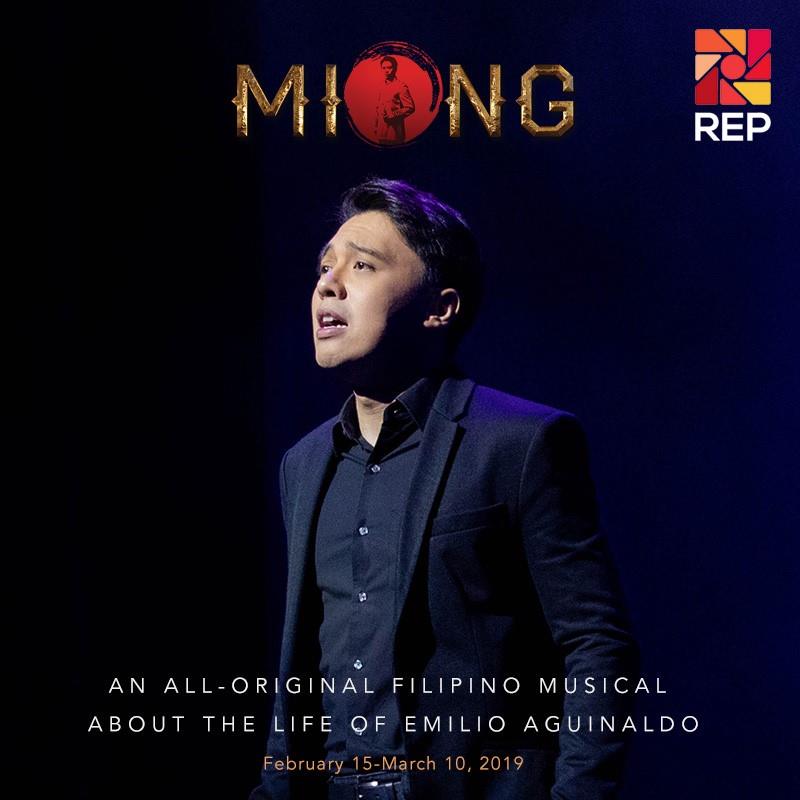 This original musical about the country's first President is getting restaged this year, just in time for his 150th birth anniversary. It chronicles the youth and personal life of Emilio "Miong" Aguinaldo, from his birth until the declaration of Philippine independence.
Director – Joy Virata
Book and Lyrics by Joy Virata
Music by Ian Monsod
Additional Lyrics by Freddie Santos
CAST: Tim Pavino, Noel Rayos, Cara Barredo, Meynard Penalosa, Elver Esquivel
February 15 to March 10 at the Onstage Theater
You can buy tickets HERE.
With the Senatorial elections looming in the horizon, PETA presents Charot, their newest all-original musical about a Philippines in the near future set to vote on a plebiscite for charter change. This interactive political satire is geared towards encouraging audiences to vote and helping them to think more critically about their votes.
Written by J-mee Katanyag and Michelle Ngu
Director – Maribel Legarda
Musical direction by Vince Lim
Additional songs by Jeff Hernandez
Choreography by Ian Segarra
CAST: Jack Yabut, Teetin Villanueva, Gardo Vicente, Bene Manaois, CJ Navato, Meann Espinosa
February 8 to March 17 at the PETA Theater Center
You can buy tickets HERE.
Missed it the first run? Here's your chance to catch Eto Na! Musikal nAPO! This all-original jukebox musical tells the coming-of-age story of a college barkada who joins a songwriting and singing contest in the 1970's. All the ups and downs of their youth are told through the iconic songs of the APO Hiking Society.
Written and directed by Robbie Guevara
Choreography by PJ Rebullida
Dramaturgy by Jonjon Martin
Set design by Joey Mendoza
CAST: Mark Bautista, Jobim Javier, Alfritz Blanche, Jef Flores, Jon Abella, Jon Philippe Go, Vyen Villanueva, Raul Montesa, Neomi Gonzales, Sab Jose, Marika Sasaki, Rita Daniela
February 2 to March 17 at the Globe Auditorium, Maybank Performing Arts Theater
You can buy tickets HERE.
After premiering at the Cultural Center of the Philippines back in 2012, this hit Broadway musical by Andrew Lloyd Webber returns to Manila for a limited run this year! The musical tells of love, betrayal, and vengeance through the story of a beautiful soprano, Christine Daaé. She becomes the obsession of a mysterious and hideously deformed maestro, the titular 'Phantom', living in the underground labyrinth under the Paris Opera House.
Book by Andrew Lloyd Webber and Richard Stilgoe
Music by Andrew Lloyd Webber
Lyrics by Charles Heart
Additional Lyrics by Richard Stilgoe
Cast: Jonathan Roxmouth (Phantom), Meghan Picerno (Christine Daae), Matt Leisy (Raoul)
February 20 to March 17 at The Theatre Solaire
You can buy tickets HERE.
Another musical getting a rerun this 2019 is Dirty Old Musical. This jukebox musical tells of "The Bench Boys", a teenage boy group in the 80s who were a one-hit wonder and eventually disbanded due to personality differences. After a few decades, they find themselves reuniting to hold a benefit concert for an ailing former member. The musical features hit OPM songs from the 70s and 80s, like Hajji Alejandro's 'Kay Ganda ng Ating Musika', Basil Valdez's 'Kastilyong Buhangin', and Imelda Papin's 'Kung Liligaya Ka'.
Director – Dexter Santos
Book by Rody Vera
Cast: Robert Seña, Nonie Buencamino, Bo Cerrudo, Jett Pangan, Carlo Orosa, Kitkat, Tricia Amper-Jimenez, Ima Castro
February 22 to March 23 at the Music Museum
You can buy tickets HERE.
6. Ang Huling El Bimbo (Full House Theater Company/ Resorts World Manila)
Bring back nineties nostalgia a second time with this hit Eraserheads musical! Through the iconic hit songs by the widely popular '90s rock band, the musical tells the story of three friends who have drifted apart in adulthood until fate reunites them in an unlikely mini-reunion to confront their haunted past.
Directed and choreographed by Dexter Santos
Musical direction by Myke Salomon
Written by Dingdong Novenario
Scenic Design by Gino Gonzales
Lighting Design by Monino Duque
Returning Cast: TBA
March 1 to April 6 at the Newport Performing Arts Theater
You can buy tickets HERE.
7. Noli Me Tangere, the Opera (J&S Productions Inc.)
After a limited run back in 2017, this opera based on Rizal's revolutionary political novel will be back to the Manila stage this year! With music and lyrics from two prolific and renowned National Artists, this classic Filipino opera is political critique that remains widely relevant today, even after being written a lifetime ago.
Music by Felipe de Leon
Libretto by Guillermo Tolentino
March 8 to 10
8. Beautiful (Atlantis Theatrical)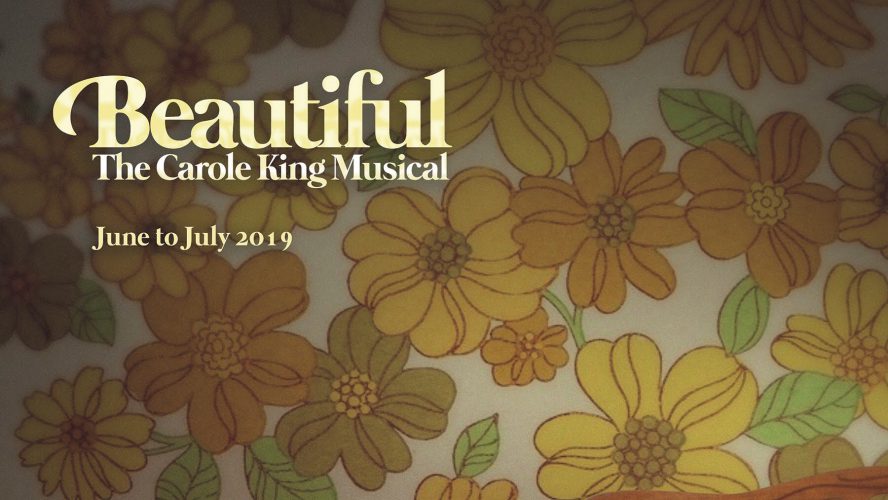 Yet another jukebox musical this year is Beautiful, the Carole King Musical, which narrates the early life and career of Carole King, who is deemed to be one of the most successful female songwriters of the 20th century. This Tony and Grammy Award-winning musical features King's hit songs, like 'You've Got a Friend' and '(You Make Me Feel Like) A Natural Woman'.
Director – Bobby Garcia
June to July at the Carlos P. Romulo Auditorium, RCBC Plaza
9. Guadalupe the Musical
After having a world premiere last September, this all-original musical is slated to return to the theater stage this year! This historical epic of a musical, set in 1531 in what is now known as Mexico, tells of Juan Diego, a humble mat-weaver who claims to have witnessed an apparition of the Blessed Virgin Mary.
Director – Baby Barredo
Book and Lyrics by TJ Trinidad
Music by Ejay Yatco
Cast: Cocoy Laurel, Shiela Valderrama-Martinez
July 19 to August 11 at the Meralco Theater
This rock sarswela tackles the life of renowned playwright Aurelio Tolentino, and the conflicts in the early 1900's Philippines under American colonization. The titular revolutionary dramatist is known for the play 'Kahapon, Ngayon, at Bukas', for which he was arrested for sedition after his company Teatro Porvenir performed it publicly back in 1903.
Director – Chris Millado
Book and Lyrics by Nicanor Tiongson
Music by Joed Balsamo
Choreography by Denisa Reyes
Set Design by Toym Imao
Lighting Design by Katsch Catoy
Costume Design by James Reyes
Projection Design by GA Fallarme
Sound Design by TJ Ramos
Technical Direction by Barbie Tan-Tiongco
Musical Arrangement by Francis de Veyra
Cast: David Ezra (Aurelio Tolentino), Jamie Wilson (Tikbalang)
August to September at the CCP Little Theater
Maybe third time's an even better charm for Mabining Mandirigma, Tanghalang Pilipino's original 'steampunk' musical. The acclaimed musical tells of Apolinario Mabini, the 'Sublime Paralytic', and his life's work which aimed to break down barriers of class or personal ambition to unite people as citizens of a country towards an impending revolution.
Director – Chris Millado
Book and Lyrics by Nicanor Tiongson
Music by Joed Balsamo
Choreography by Denisa Reyes
Set Design by Toym Imao
Cast: Monique Wilson (Apolinario Mabini)
August to September at the Tanghalang Aurelio Tolentino (CCP Little Theater)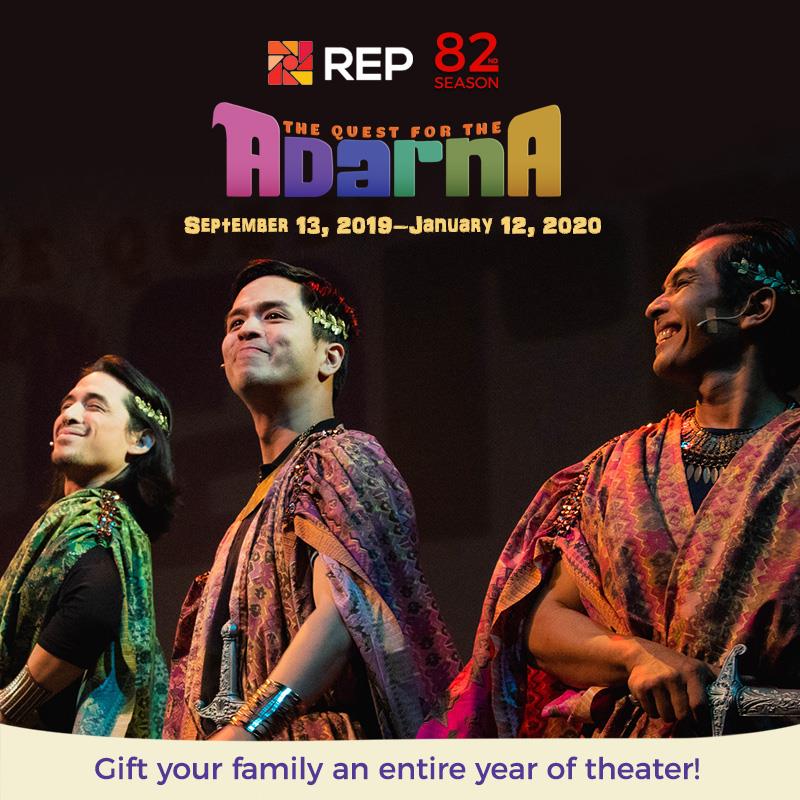 REP's Theater For Young Audiences brings us this year an English adaptation of the widely-known Filipino folktale 'Ibong Adarna'. This fresh new family-friendly offering of Rep is fit for young ones and the young at heart!
Director – Joy Virata
Book and Lyrics by Luna Griño – Inocian
Music by Rony Fortich
September 13 to January 12, 2020 at the Onstage Theater
You can buy tickets HERE.
13. Passion (Philippine Opera Company)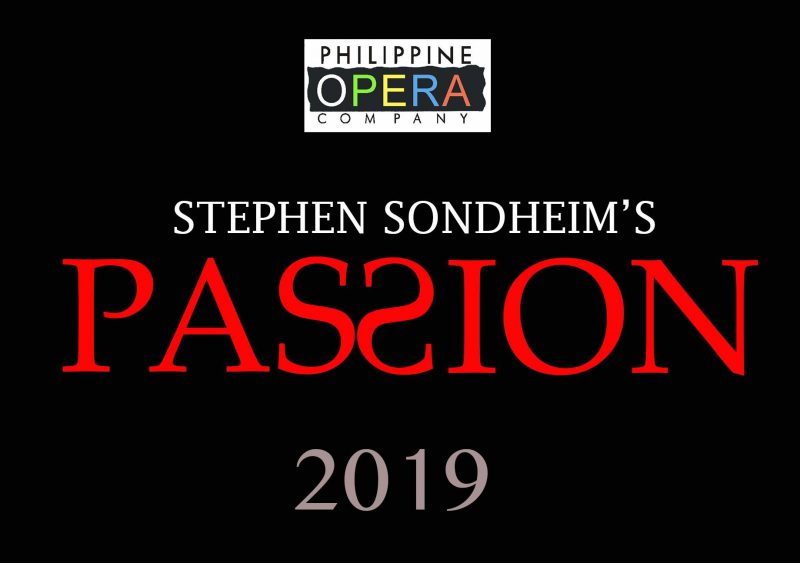 Sondheim fans, rejoice! The Philippine Opera Company is set to stage this 1994 Tony Award-winning musical collaboration of Stephen Sondheim and James Lapine. This one-act chamber opera tells of the passionate affair between a young, handsome soldier and his colonel's frail and sickly cousin—exploring obsession and the redeeming power of love.
Music and Lyrics by Stephen Sondheim
Book by James Lapine
September
14. Company (Upstart Productions)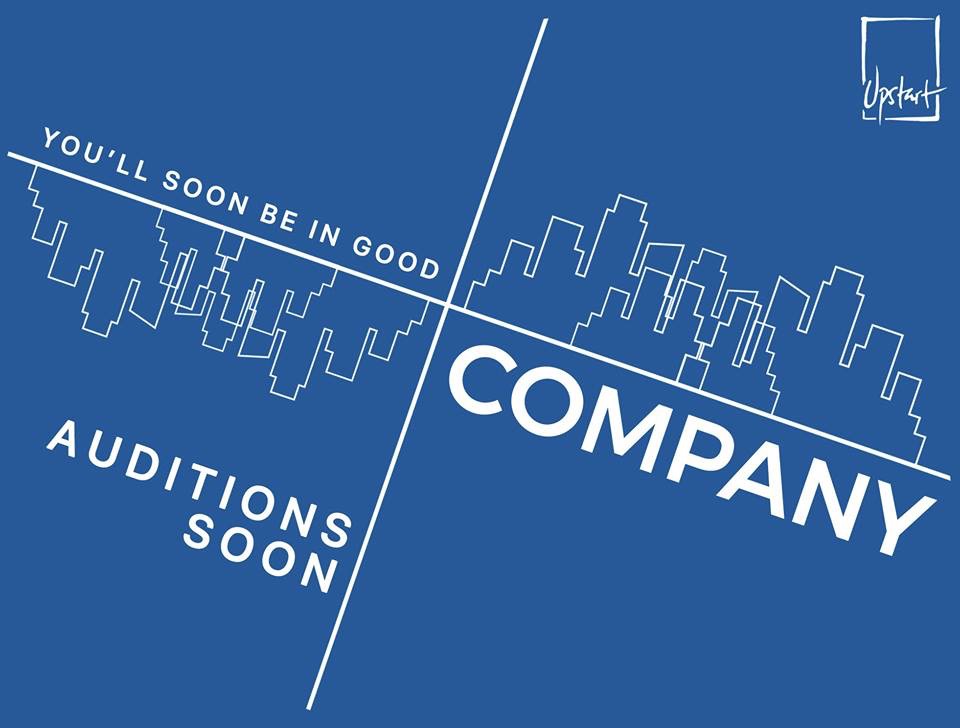 Well, Sondheim fans are really in for a treat this year! This multiple Tony Award-winning dark comedy of a musical will also hit the Manila stage this year. Over a nonlinear series of dinners, drinks, and a wedding, Robert, a dedicated bachelor, is convinced by his friends to evaluate his persistent singleness. These interactions, which are all linked to Robert's 35th birthday, force him to contemplate his chronic inability to commit to a relationship,.
Music and Lyrics by Stephen Sondheim
Book by George Furth
September
15. Himala (The Sandbox Collective)
This re-imagined take on the musical adaptation of the award-winning Filipino classic is ready to take audiences back to Cupang once more. The story revolves around Elsa, a young woman who claimed to have gained the power to miraculously heal after seeing the Blessed Virgin Mary.
Director – Ed Lacson Jr.
Book by Ricky Lee and Vince de Jesus
Music and Lyrics by Vince de Jesus
Returning Cast: TBA
Late 2019
16. Sweeney Todd (Atlantis Theatrical)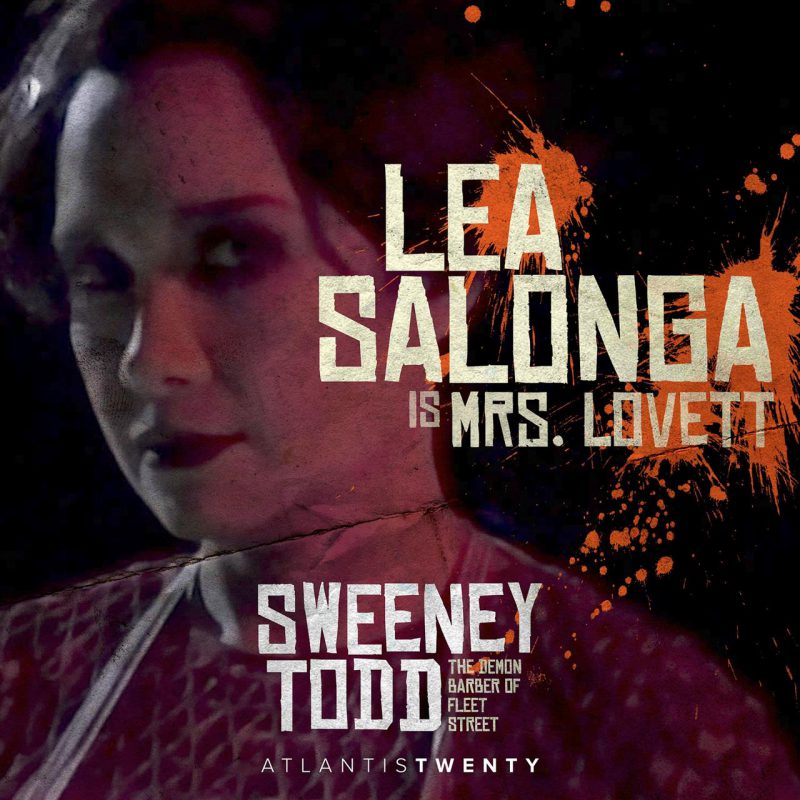 Well, would you look at that? A third Sondheim! Get ready for Mrs. Lovett's meat pies as this musical thriller takes over Manila later this year! Celebrating its 40th anniversary this year, this chilling musical centers on a Victorian era-barber who does more than just groom his customers—all in the name of revenge.
Director – Bobby Garcia
Music and Lyrics by Stephen Sondheim
Book by Hugh Wheeler
Cast: Jett Pangan as Sweeney, Lea Salonga as Mrs. Lovett
October at The Theatre Solaire
17. Lam-ang (Tanghalang Pilipino)
In collaboration with the National Commission for Culture and the Arts, Tanghalang Pilipino is set to bring audiences an original musical, Lam-ang. This upcoming musical about courage and heroism is based on the famous Ilocano epic, Biag ni Lam-ang.
Book, Music, and Lyrics by Jen Darlene Torres
Co-directors – Fitz Bitana and Marco Viaña
Musical direction by TJ Ramos
November 29 to December 15 at the Tanghalang Aurelio Tolentino (CCP Little Theater)
Comments