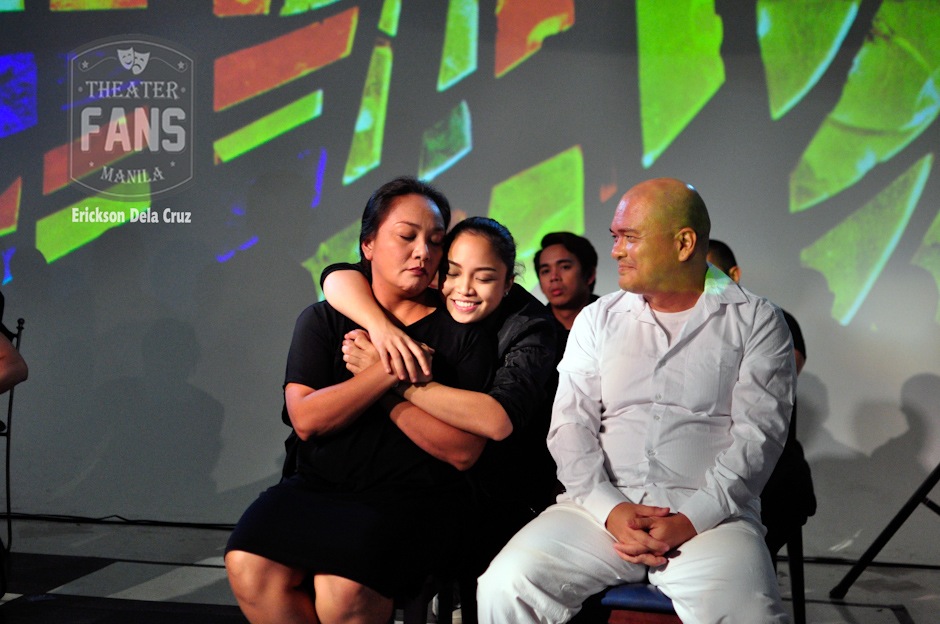 "Kung Paano Maghiwalay" – homage, lament to love
The beauty and brilliance of "Kung Paano Maghiwalay," crowned with a 2013 Don Carlos Palanca literary laurel, lies in the remarkable wit of George de Jesus III in crafting ordinary yet delectable lines that capture the significance of seemingly insignificant issues in the daily lives of lovers, friends, and family members.
On top of "Kung Paano Maghiwalay" as a twin treat of homage and lament to love is the exceptional manner on how De Jesus constructed and structured his outstanding play's narrative.
"Kung Paano Maghiwalay" opens the 2nd season of the Egg Theater Co. from this month.
Disparate as the 10 short episodes may seem initially, the words uttered by Ben in the end sum up the whole play:
"Malalaman lang nila ang talagang ibig sabihin ng pagmamahal sa sandali ng paghihiwalay. Dahil hindi iyon nawawala kahit hindi na kayo magkasama. Na kahit lumipas man ang mga araw, mga buwan, nandun at nandun pa rin ang pagmamahal. Kumukupas, lumalabo, pero hindi nawawala kahit takasan mo man.
"… Gusto kong sabihin sa kanila na okay lang na magmahal. Na 'wag silang matakot masaktan. Kasi pagkatapos ng lahat, ng anumang sakit, 'yun pa rin ang maiiwan. Ang pagmamahal. Wala ng mga tanong. Wala ng pagdududa. Walang hinanakit. Walang kahit ano bukod sa …"
Like Japanese haiku, the play's 10 short episodes vividly paint the longing, loneliness, habits, and humor of the characters that are in various stages of loving and unloving.
The episodes are funny at times, but they fiercely pierce and horribly hurt, while at the same time seriously searing and terribly tearing a soul that's agonizing whether to stay in or walk away from an unravelling affair. Any mortal who has a heart can easily identify with the characters.
If one listens carefully to the cadence of the lines, one can visualize the enthralling sight of a majestic cherry blossoms tree in full pink regalia.
But wait till the soft wind blows. The emotional high suddenly careens into despair and distraught as the petals of the pretty pink blossoms are unfastened from the branches and swiftly kiss the ground.
The haikus on sakura perfectly embody the theme of "Kung Paano Maghiwalay", specifically the transience of love and the inevitablity of emotional rupture, and then the decay and eventual dissolution of relationships, despite the lingering love.
Written and directed by De Jesus, "Kung Paano Maghiwalay," at some point, briefly takes the audience in a journey on the joys of falling and being in love. Then without a warning, it jackhammers the audience into the torment and turmoil of the characters as they discover their partners' lies, tricks, betrayal, hypocrisy, and deception.
De Jesus' choice of "All The Things You Are" as the closing musical accompaniment to the "dance of the living and the dead," a poignant tribute to eternal love encompassing the temporal and the beyond, is a tender scene, which moved the audience to tears.
De Jesus is also the set designer, sound and music designer, and production designer of this edition of "Kung Paano Maghiwalay."
Among the strong elements that go for "Kung Paano Maghiwalay" are the grip of the narrative and powerful ensemble acting: a combination which forces the audience to confront their own previous love affairs and/or one-night stands, past bad decisions or mistakes, and present inactions and sufferings.
Under the precise hand of De Jesus, the well-paced production showcased the fine ensemble of actors and actresses as they slowly simmered and exploded in a volcano of emotions.
You will leave the venue either crying, emotionally stunned and in dire need of high dosage of alcohol, or with wobbly knees Or worse, you maybe afraid to fall in love again or even engage in a one-night stand.
Bravo to this accomplished ensemble of actors and actresses: Renante Bustamante as Ferdz (alternating with Floyd Tena), Rachelle Gimpes as Kat (alternating with Mara Paulina Marasigan), Stella Cañete-Mendoza as Anita, Juliene Mendoza as Ben, Victor Medina as Jake (alternating with Paul Jake Paule), Sheena Ramos as Gab, Paul Jake Paule as Hector (alternating with Gabs Santos), Lian Silverio as Erwin, Andrea Tatad as Ina (alternating with Sarina Sasaki), Affy Varona as Carla, Andrei Vegas as Dino, and Teetin Villanueva as Lou (alternating with Marasigan).
De Jesus was assisted by the following: Marasigan as lighting designer, Kristine Balmes as production manager, Rafa Lubigan as stage manage, Naomi Biscocho as assistant stage manager, Kim Fababair as lights boardsman, and Pet Gapasenao as marketing manager.
"Kung Paano Maghiwalay" runs on the following dates: May 26-27 and June 2-3 at 8:00 pm and May 21, 28, and June 4 at 7:00 pm. Venue is at the Pineapple Lab, # 6071 R. Palma St. Makati City.
Photos by Erickson dela Cruz
Comments