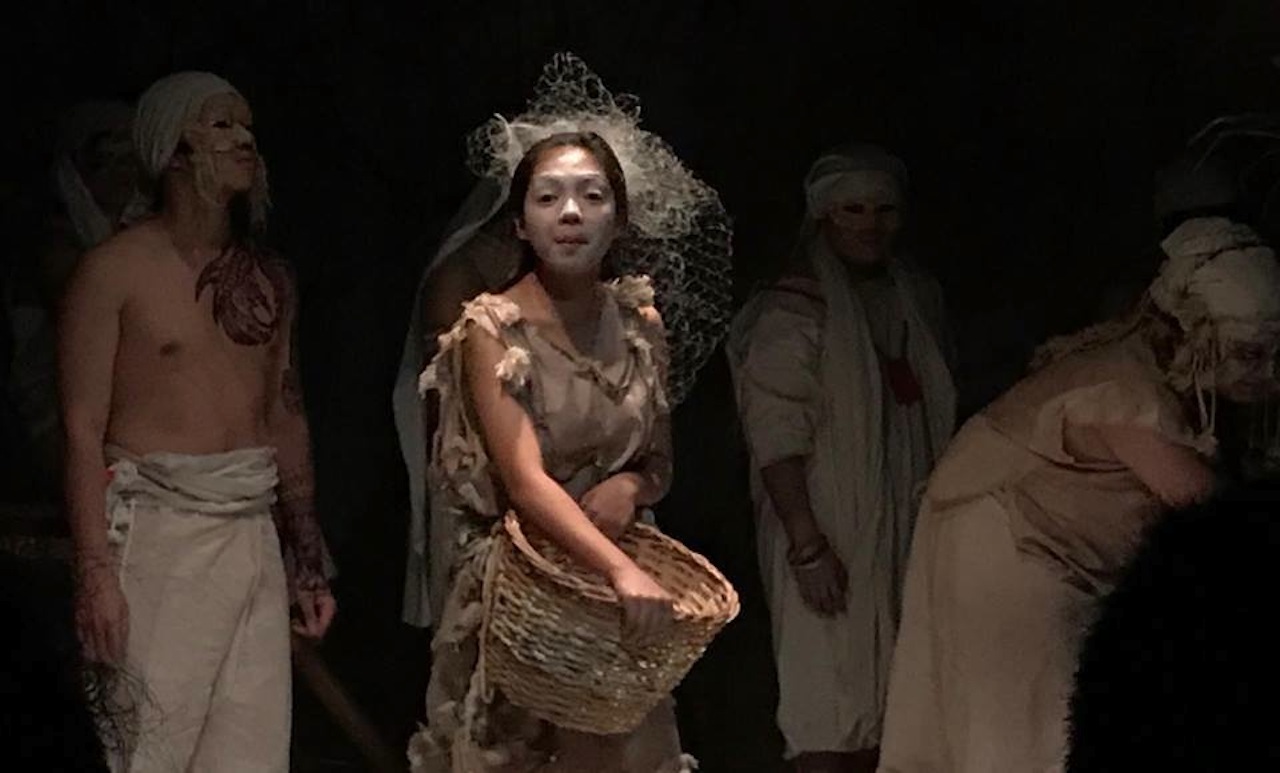 Exploring illusions in "Ang Pinakamakisig sa Mga Nalunod sa Buong Daigdig"
That a short story by the Nobel Laureate Gabriel Garcia Marquez written in 1968 had been adapted into a Filipino musical was already a cause for joy.
And that the all-student group called Far Eastern University Theater Group under Dudz Teraña mounted Marquez's "The Handsomest Drowned Man in the World" (El Ahogado Más Hermoso del Mundo) using the Filipino adaptation by Risa Jopson was a source of bigger jubilation.
Jopson's version is called "Ang Pinakamakisig sa Mga Nalunod sa Buong Daigdig."
Filipino professional theater groups hardly stage materials by the Colombian novelist, who was given the Nobel Prize in Literature in 1982 "for his novels and short stories, in which the fantastic and the realistic are combined in a richly composed world of imagination, reflecting a continent's life and conflicts."
The sold-out run by the FEU Theater Guild of the "Ang Pinakamakisig" was a strong signal that Filipino audience is ready to embrace unfamiliar material if it were well-produced.
The story of "Ang Pinakamakisig" revolved around the corpse of an unusually tall man washed ashore and found by a group of children. The seaside community went on to immediately label the corpse as that of the "handsomest drowned man in the world." As they prepared for the burial rites to mark the unknown man's "singular beauty," each member discussed his or her perception and opinion of "the handsomest man they have ever seen." Here lies the heart of the story. In effect, all the community members were talking about their illusions about the man. They do not know anything about him, except that he was found along the coast of their village.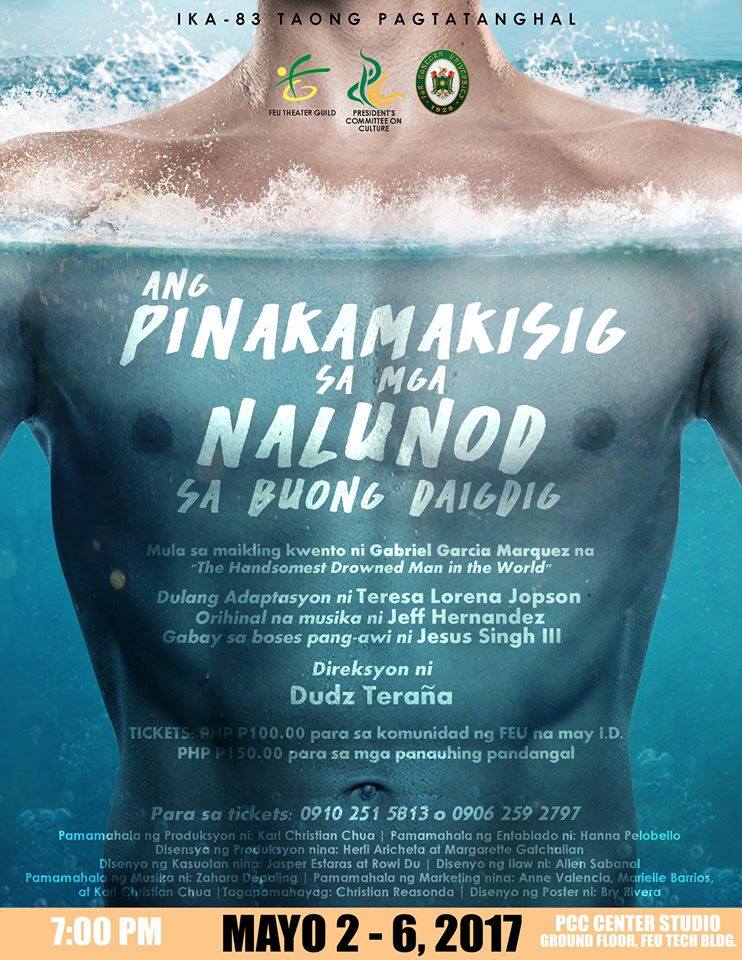 The triumph of this particular student musical can be found in its stark simplicity and utter beauty, allowing the audience to focus on its strengths: the acting skills and vocal quality of the student performers. Bravo to Director Teraña and music composer Jeff Hernandez.
The austere production design must be commended, too. Bravo to the production designer for creating a South American island along Morayta Street. Katsa cloth, dried bamboo poles, palm fronds, and dried leaves never looked so sexy.
The 90-minute, one-act musical transposed audience to an unnamed South American island, drenched in sunlight, sand, sex, and secrecy.
For a student theater group, the FEU Theater Guild's production of "Ang Pinakamakisig" could rival one-act plays mounted by Filipino professional companies. It could be ranked along side with memorable student productions such as "Si Maria Isabella at Ang Guryon ng Mga Tala," directed by Ed Lacson Jr. and "Kalantiaw" directed by Charles Yee for Tanghalang Ateneo.
Even without formal voice lessons, surprising was the high voice quality and sensitive musicality of the FEU student performers. In the acting skills department, the students can stand side by side with several professional performers.
Comments