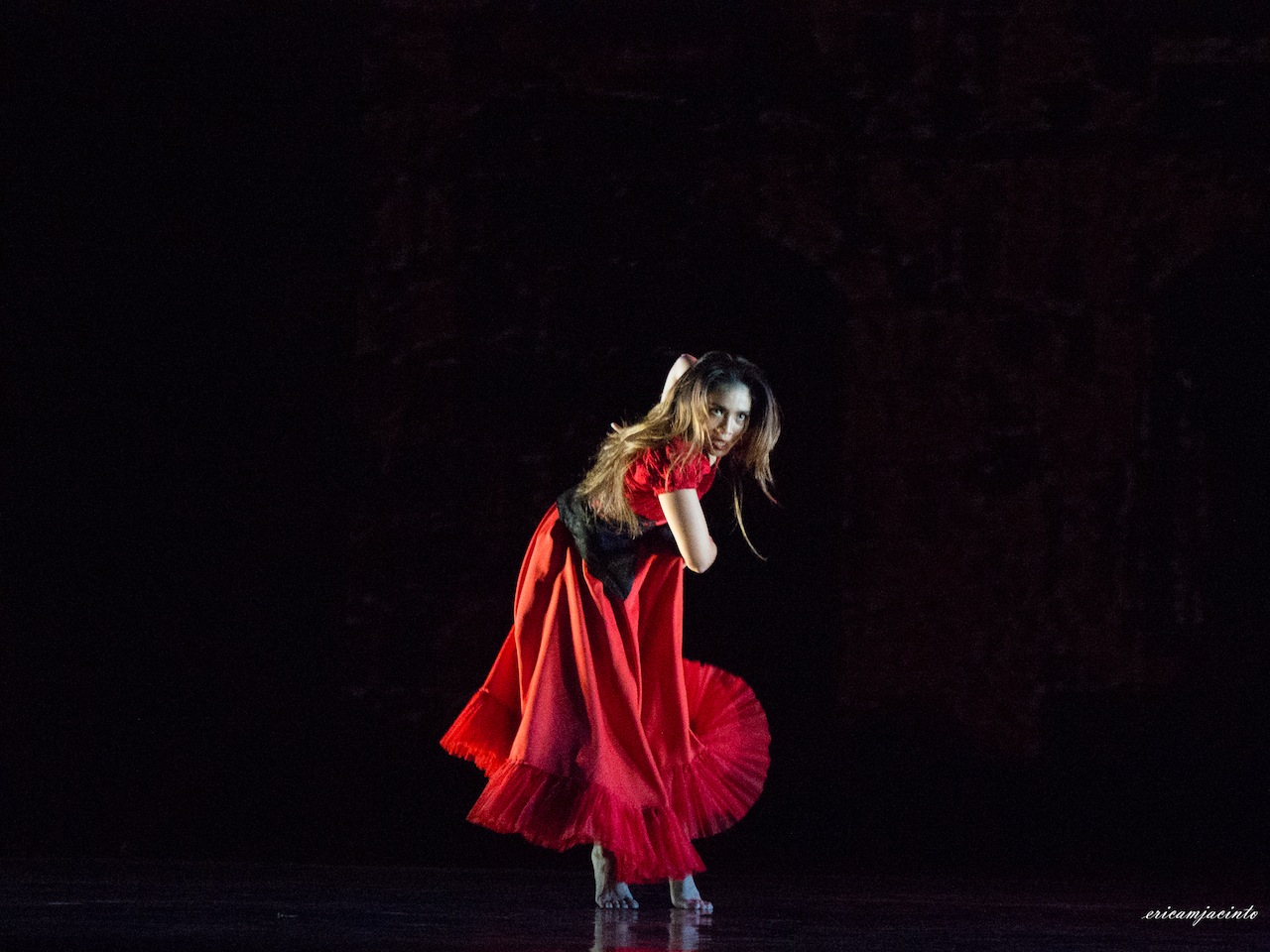 REVIEW: Ballet Philippines' "Exemplars" is a requiem
Exemplars was a step back in memory lane. Ballet Philippines revived five pieces from their seventies repertoire to signify the beginning of a requiem leading to their golden anniversary in 2019.
Nostalgic merits aside, I recognize the need for this kind of mixed bill performance. It's hitting two birds with one stone when you combine discovery with commemoration. Ballet Philippines' audiences were educated about the Company's beginnings, particularly the pieces that inspired more years of creative innovation. The Company, on the other hand, was given a chance to step into the shoes of their predecessors. I reckon that it was an enriching experience to perform the pieces that ensured their future. The intention is truthfully quite beautiful, it connects different generations in celebration of dance.
Exemplary
AMADA, choreographed by National Artist for Dance Alice Reyes , is one of the monumental pieces that catapulted Ballet Philippines to a professional level. It should be preserved for good reason. Amada is inspired by National Artist for Literature, Nick Joaquin's short story, "Summer Solstice". Its music was created by National Artist for Music Lucrecia Kasilag. But its significance goes beyond the artistic collaboration of these art masters.
Amada is a transnational art piece that helps solidify cultural roots of the Filipino people. The story is about the evolution of a couple dynamic. Don Rafael and Dona Amada of aristocratic background live within the confines of male domination. The woman obeys, the woman is silenced, the woman is merely respected and provided necessities and pleasantries. Amada, however, encounters the paganistic ritual of the Tadtarin which is a fertility ritual that blesses the woman a conqueror's spirit.
The Tadtarin ritual coincides with the celebration of St. John's Day, a Catholic celebration. Amada, unable to resist the urge to indulge in the Tadtarin, satisfies her thirst and joins in the festivities. Satisfying her curiosity led to her ultimate transformation and she finds a sense of empowered femininity. She returns home with a fired up sensuality  that tames Don Rafael and forces her to succumb to her reformed womanhood.
In essence, the story reinscribes in visual format the variety of influences here in the Philippines. The conflict between Paganism and Christianity, contribution of social classes to the Filipino mindset, gender roles, and impact of colonization are all magnificently put together in rich portrait of the Filipino people.  With that in mind, it is almost imperative that it be performed with much respect to its significance.
Empowered Amada
Untouched, Amada's choreography is filled with beautiful references to tradition. Its movements are both vibrant and sullen, unconfined and military. This piece is the highlight of exemplars.
Perhaps armed with the pressure to deliver, the dancers emerged powerful. Dance portrayals by guest artists Candice Adea and Ronelson Yadao were not mere stage performances. There was an outpouring of emotion. Adea's Amada was perfection personified with the focus of every step being the articulation of a woman in bloom. Her beautiful transition from repressed to unguarded was evident in both her movement and in her eyes. She sustained several balanced extensions. She exhibited extraordinary freedom in her steps especially in partnering sequences where she would comfortably leap to Yadao while maintaining lines and bravura.
Yadao, in contrast, was the necessary alpha-male. Memorable to me was the scene where his role is tamed by the woman. The willingness to be tamed was touching.
Central to the story is the Tadtarin who brings about the change. Sarah Alejandro was indeed the revelation of the evening. With much strength and power, she reintroduced herself to the ballet world with her performance. With her steely eyes and commanding presence, her influence on Amada and the audience was believable. To perform alongside senior dancers like Adea and Yadao is a challenge, but she conquered and her victory will be remembered. The anguished ensemble who constantly created a swirl of movement around the characters were commendable. Dance was brilliant education on a platter.
Unrequited
Among the performances, Songs of the Wayfarer, choreographed by Norman Walker, also stood out. In a story about unrequited love, Yadao's ability to translate longing was moving. Visuals of constant jetes in attitude (both legs bent while jumping in the air) were impressive. Their costumes being burnt orangey red also creates beautiful blurs across the stage. The sustained poses by the ensemble painted pretty pictures with the soloists and their stories standing out. It closed with chains falling from above, covering the coveted bride  and the wayfarer. This kind of visual theatrics is magnificent.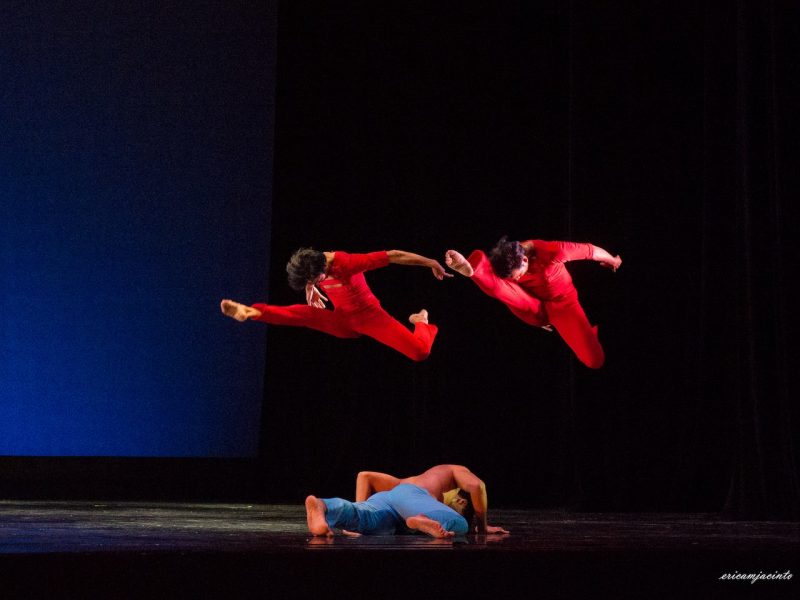 Ang Sultan choreographed by Gener Caringal had its highs and lows. Soloists Victor Maguad and Jemima Reyes were able to execute the glorious pas de deux lifts and transitions, a Caringal trademark. Eugene Obille was also quite a technician with his exquisite extensions and leaps.
However, collectively the storytelling was compromised. It became merely a broken love story. Caringal's iconic piece is about the cruelty of the caste society yet that did not quite translate effectively. The ensemble in the very end of this tragic story remained almost unaffected. There was no burn on stage and off stage from the tragedy. Additionally while the male ensemble were quite limber and spirited in their jumping, the female ensemble looked tired.  
Nothing is forever
Concertino is a stylized piece by Pauline Koner who was one of the pioneers of "modern dance". It explores the story of a lady of the court and how they are behind closed doors. This piece honestly just felt dated. While I understand the significance of the genre, the style no longer resonates. It was a very lengthy display of repetitions. Glistening moment, however, was Denise Parungao's solo, as well as a few back bending hinge exhibitions.
Valse Fantasy is the only classical ballet in the mixed bill program. Five girls and one boy feverishly performed at least a dozen grand jetes (split jump) on stage. Featuring the strong classical technique of the Company, it was a bit of fresh air.
As a whole, I would say the show was important. The dancers were definitely schooled with styles that are surely unfamiliar to them and the audiences were schooled about Ballet Philippines' roots. I wouldn't say though that it was a great idea to compile some of  the broodiest pieces of an era in one show. I actually left the stage with a bit of unwanted melancholy (which in a way is good).
There was very little joy in the program which can be intimidating for new audiences. Similarly, there is a feel of archaicness that may not appeal to a major part of Ballet Philippines' audiences. It must be remembered that Ballet Philippines has been known for artistic explorations featuring the now. Exemplars was educational, but might not have lived up to the words "completely exemplary".
Comments