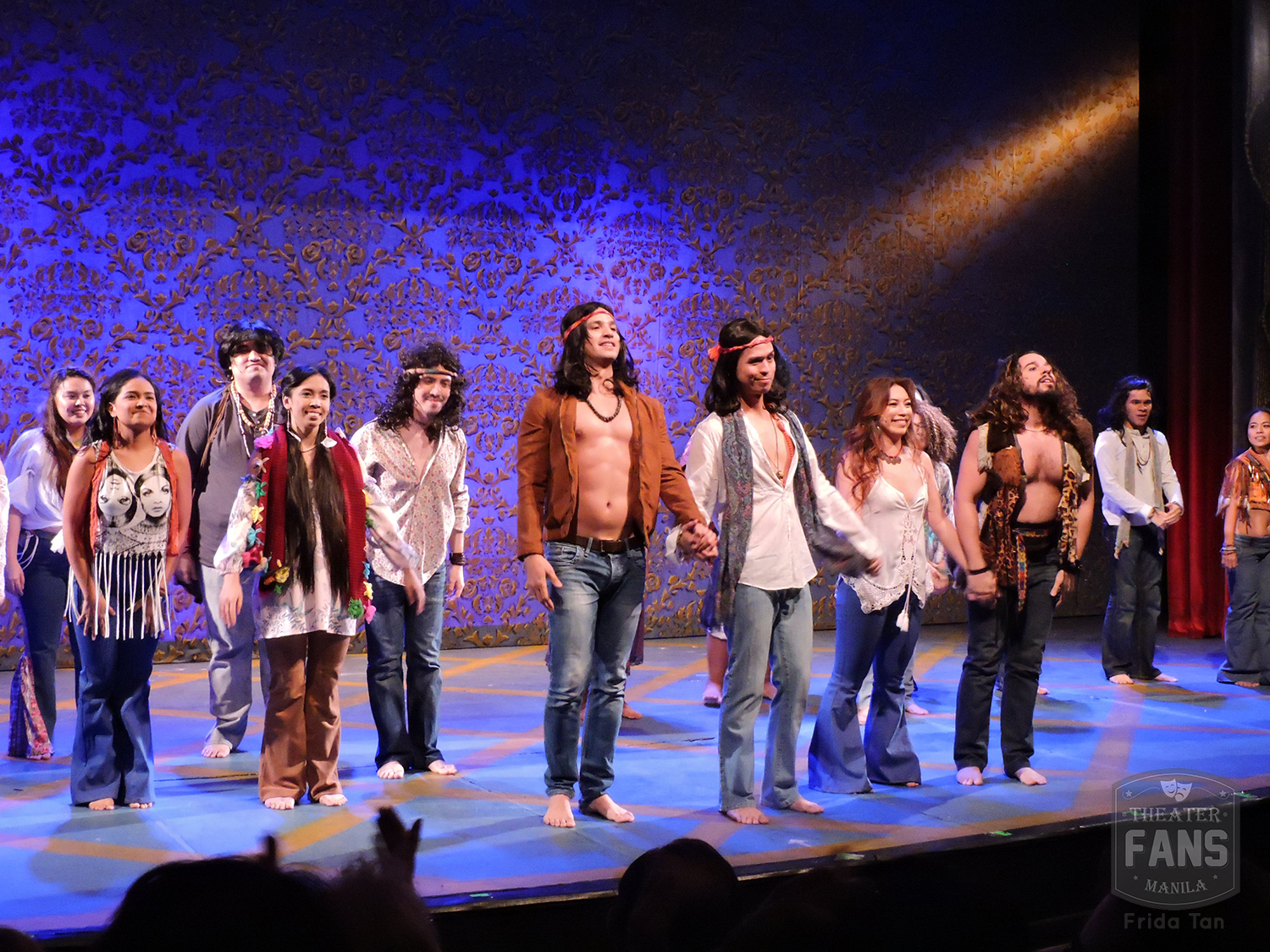 REP Unveils its 2018 Season!
Still enjoying the success of a wonderful 2017 season, Repertory Philippines or REP, is already hyping everyone up for what amazing things are to come in 2018.
The current season marks the premier theater company's golden anniversary, which aptly culminates with the grand musicale Hair, opening to audiences on November 17, and running all the way through December 17. REP's production of the first-ever tribal love-rock musical on Broadway is directed by Chris Millado, and is a great indicator that the succeeding year will continue delivering amazing plays, wonderful performances, and more reasons to celebrate.
"We at REP are more inspired than ever to keep showing quality theater to our audiences," shares President and CEO, Mindy Perez-Rubio. "For 50 years, we have been bringing the best of West End and Broadway to the Philippines and creating a space for theater arts and artists to develop. We are embarking on these next 50 years with the same passion and drive to bring live theater to more people. 2018 is a good start, and we have a superb lineup of meaningful shows that are sure to touch and inspire."
Watch Markki Stroem, Topper Fabregas, Caisa Borromeo, George Schulze and the company of Hair perform "Where do I Go" and "Hair"!
Kicking off the new season is the hilarious, Paris-set Comedy of Tenors, running from January 26 to February 18; followed by the interesting story of female astronomers, Silent Sky, from March 2 to 25. From April 6 to 29, audiences will be dazzled by Arsenic and Old Lace, the black comedy play popularized through a film adaptation starring Cary Grant.
By September 15, REP returns with the REP Theater for Young Audiences show, Rapunzel, which will run until January 27 of 2019. Then, launching the 2019 season is musical Miong, telling the story of Emilio Aguinaldo's life. It will run from March 22 to April 14, 2019, in time for his 150th birth anniversary. REP aims to collaborate with Ayala Museum for the anniversary of Aguinaldo that will feature snippets from the show, costumes of the era and hopefully memorabilia of General Emilio Aguinaldo.
"The upcoming REP season is one we're very proud of, and we believe that this roster of productions offers something for all audiences to enjoy," says Artistic Director Joy Virata. "Everyone involved worked tirelessly to make sure we bring only the best stories that make those who watch feel and think. With the new season's wide range of performances, from the magical and witty re-telling of Rapunzel to the historic and inspiring Miong, we're hoping to show people that theater is for everybody."
Miong was first staged in 1998 to commemorate the centennial. The show starred Rem Zamora and Robert Seña, who alternated for the titular role, opposite Maya Barredo and Liesl Batucan, who alternated for the role of Miong's wife. Here's an excerpt of the finale song from the musical, featuring Rem Zamora, who came back to perform the song at the press conference, together with the company of REP.
As the excitement for REP's coming season builds, interested individuals and groups can already secure seats for all the shows with the release of the 2018 season passes. All the shows will be held at Onstage Theater in Greenbelt 1, Makati.
For inquiries, you may call REP at 843.3570, and Ticketworld at 891.999 or http://ticketworld.com.ph/theaterfansmnl
For updates and show schedules, log on to www.repertoryphilippines.ph, like and follow repertoryphilippines on Facebook and Instagram, and follow @repphils on Twitter.
Repertory Philippines 2018 Season Shows
Comedy of Tenors (January 26 to February 18)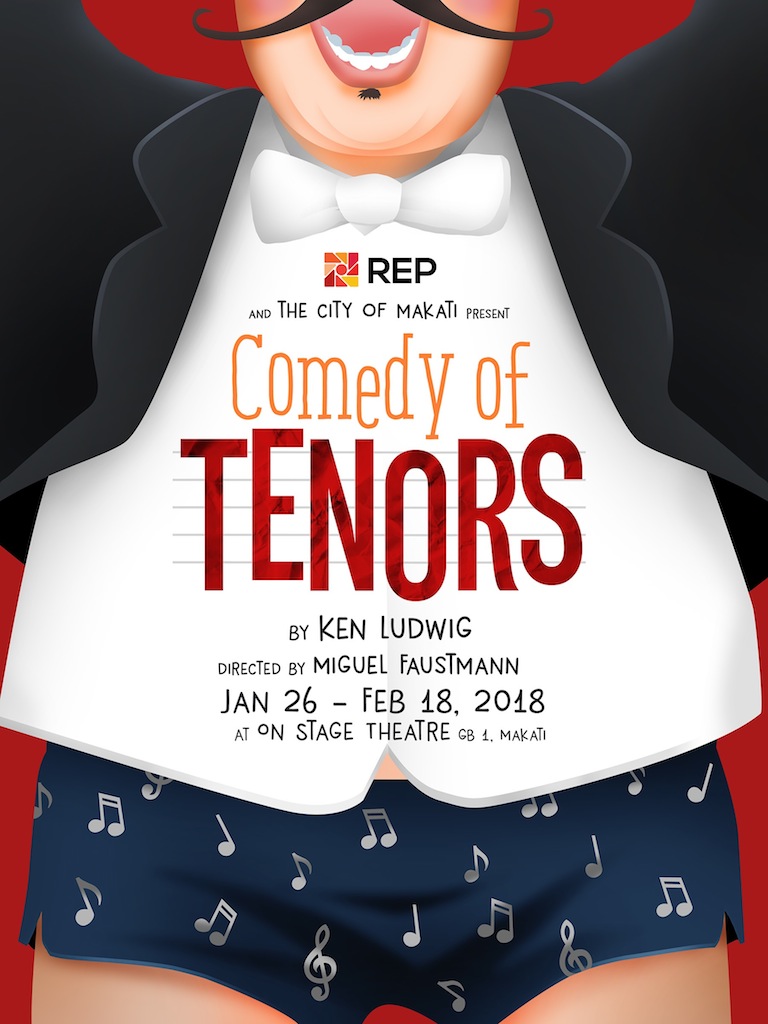 Ken Ludwig's hilarious play centers on a colorful crew of characters who converge in a hotel room before an important concert. As an opera producer attempts to put on a show, his lead performer goes missing. In their misadventures, they involve a harassed producer, his frazzled assistant, an aging, temperamental and sometimes missing Italian opera star and his hot-blooded wife, their daughter and her lover, an opera diva, and a singing waiter.
Director: Miguel Faustmann
Cast: Jeremy Domingo, Noel Rayos, Issa Litton, Loy Martinez, Mica Pineda, Arman Ferrer, Shiela Martinez
Silent Sky (March 2 to 25)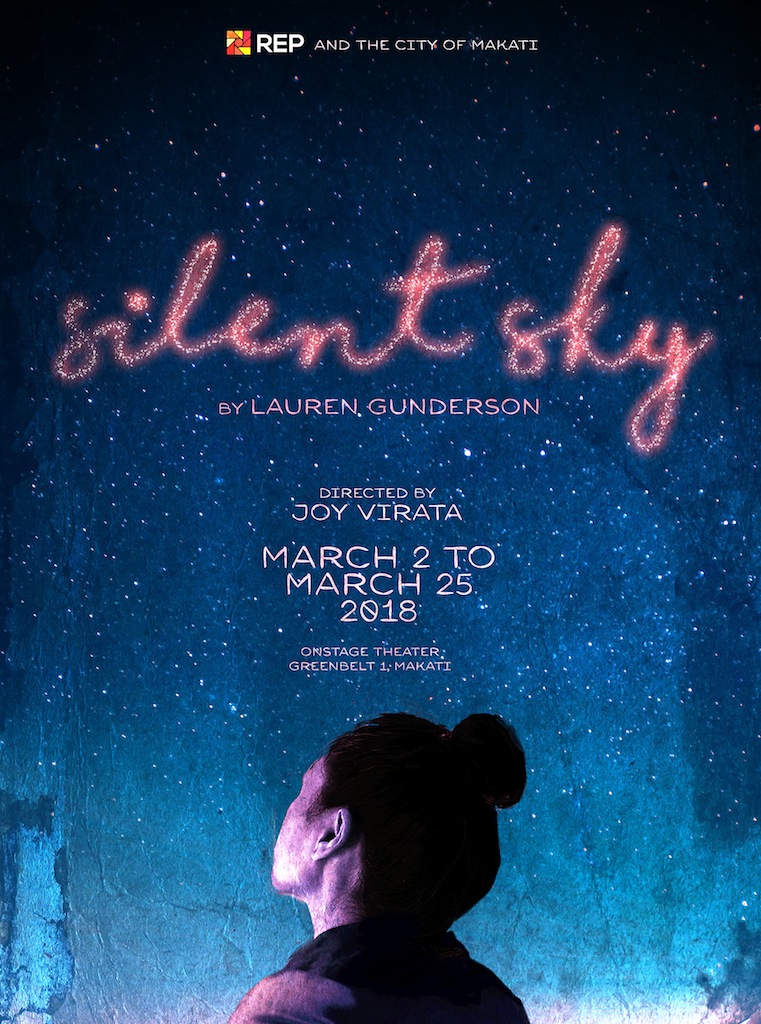 The play by Lauren Gundersen centers on historical figure Henrietta Swan Leavitt, an astronomer at Harvard College Observatory in the 1900s. Her and her brilliant team of women made groundbreaking discoveries that shaped modern astronomy, despite the attitudes against women that marked the era. Silent Sky follows Henrietta as she navigates her personal and professional life in a man's world.
Director: Joy Virata
Cast: Cathy Azanza Dy, Caisa Borromeo, Naths Everette, Shiela Francisco
Arsenic and Old Lace (April 6 to 29)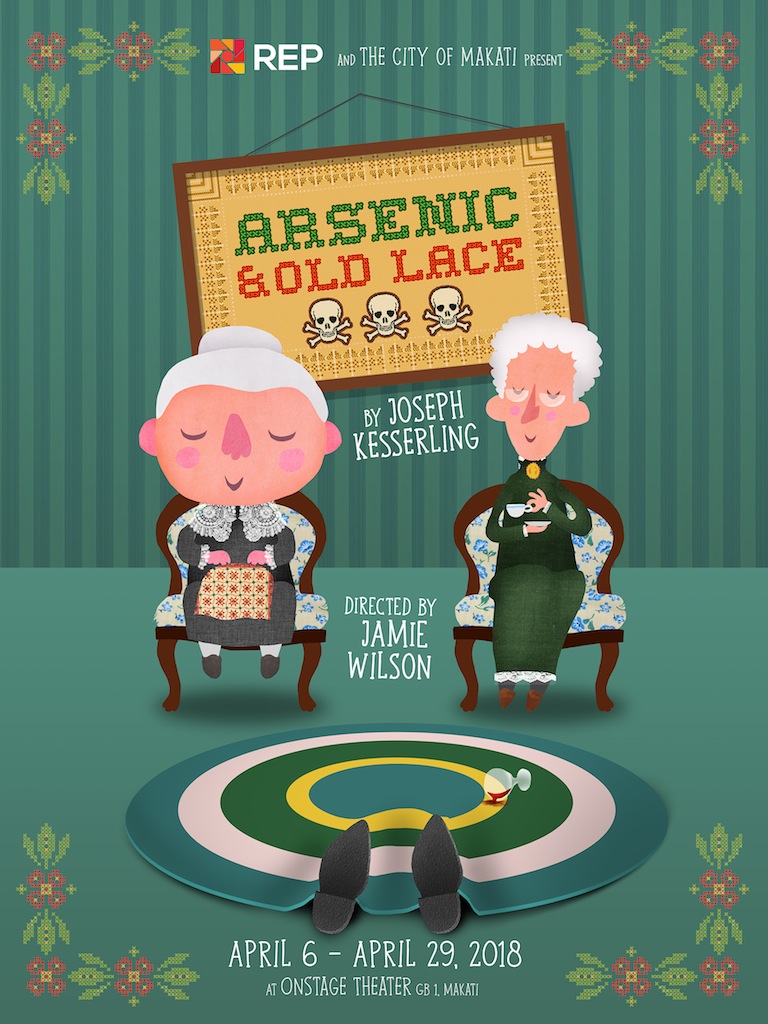 This 1930s-set play follows Mortimer Brewster as he goes off to visit his kooky family. While he loves his two aunts who've raised him, he considers the rest of his family—such as his brother Teddy who believes himself to be Teddy Roosevelt and his sadistic and murderous great grandfather—to be insane. During his short vacation back home, he finds out his beloved aunts murder lonely old men for fun. Mortimer now tries to stay on top of the crazy situation, getting rid of the cops and protecting his sweet fiancé, while trying not to turn crazy himself.
Director: Jamie Wilson
Cast: Joy Virata as Abby Brewster, Jay Valencia Glorioso as Martha Brewster, Nel Gomez as Mortimer Brewster, Barbara Jance as Elaine Harper, Jeremy Domingo as Teddy Brewster, Apollo Sheikh Abraham as Jonathan Brewster, Miguel Faustmann as Dr. Einstein with Steven Conde, Gabe Mercado, and Dingdong Rosales
Rapunzel (September 15, 2018 to January 27,2019)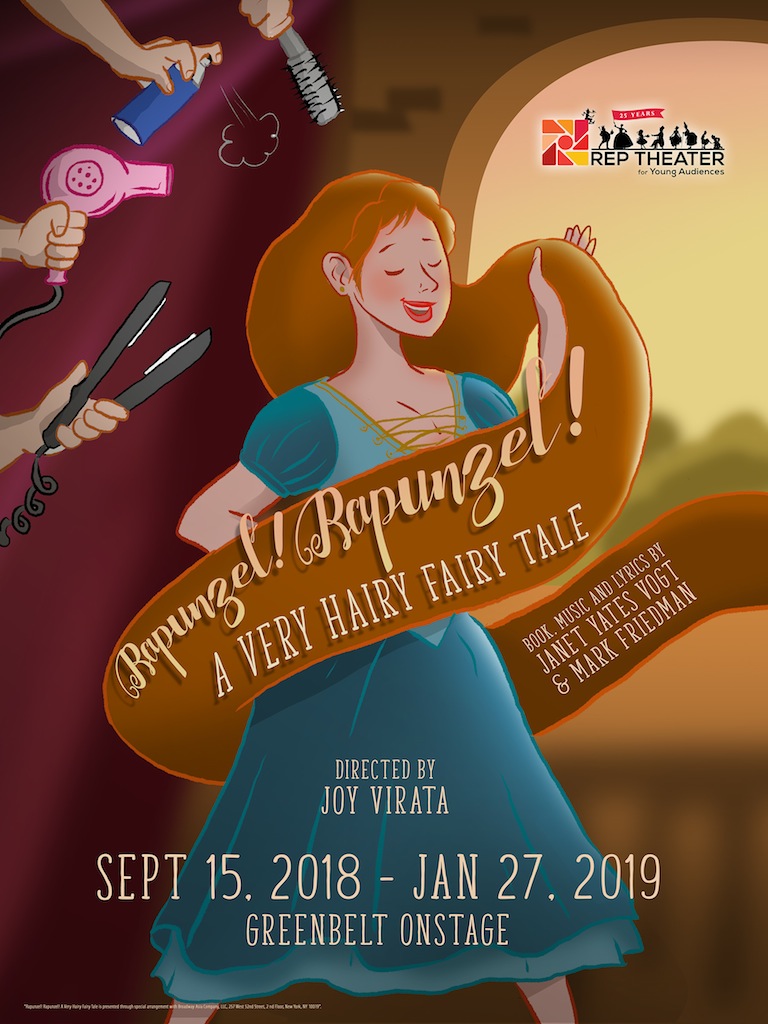 REP Theater for Young Audiences
Hold on to your hair and prepare for a brand new magical musical re-telling of the classic fairy tale. The evil Lady Za Za is determined to rule the kingdom by keeping the beautiful Princess Rapunzel trapped in a tower in the deep, dark, dreary forest. It'll be up to Sir Roderick and his hair stylist friend Edgar, who is on a quest to find the perfect head of hair, to rescue Princess Rapunzel and restore the kingdom with the help of a slightly neurotic Gypsy Woman and a tired, yet witty, old dragon named Socrates.
Director: Joy Virata
Cast: TBA
Miong (March 22 to April 14, 2019)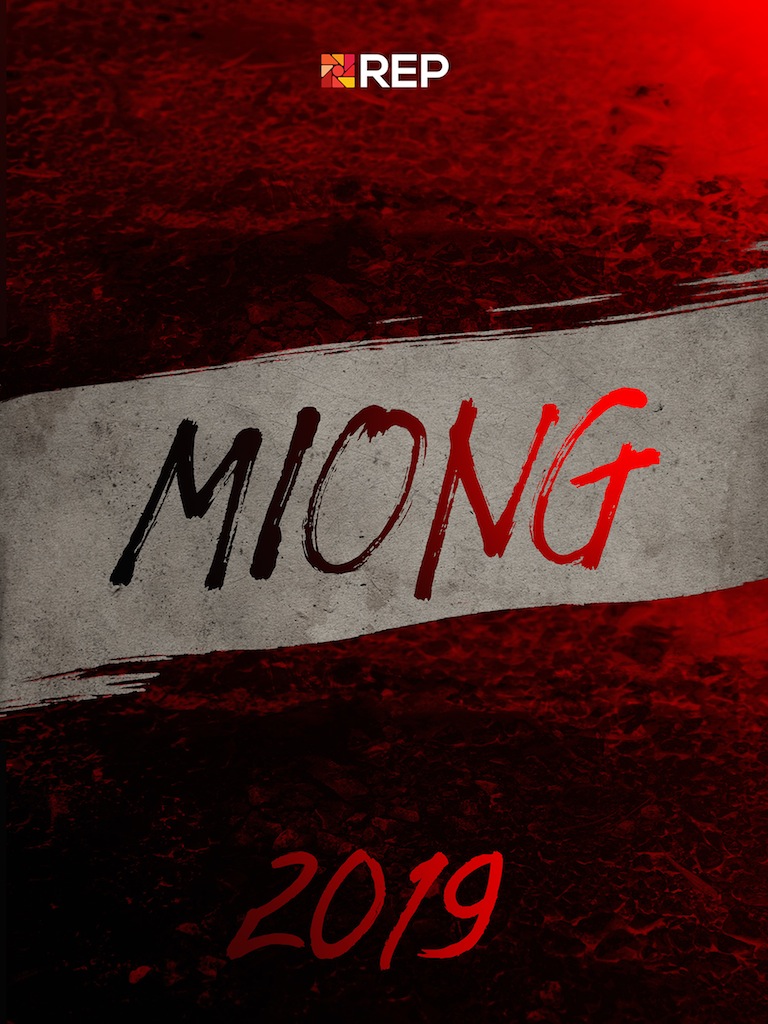 Historical figure and hero Emilio Aguinaldo played a huge part in our country's history, but the story of his life is rarely told. Focusing on Aguinaldo's youth, the story delves on his relationship with his middle-class provincial family, his marriage, and his beginnings in the Katipunan. Miong hopes to resonate with the youth and show them an example of courageousness and love of country, and teach them that even the most ordinary young person can accomplish great things.
Director, Book and Lyrics: Joy Virata
Music: Ian Monsod
Cast: TBA
Comments