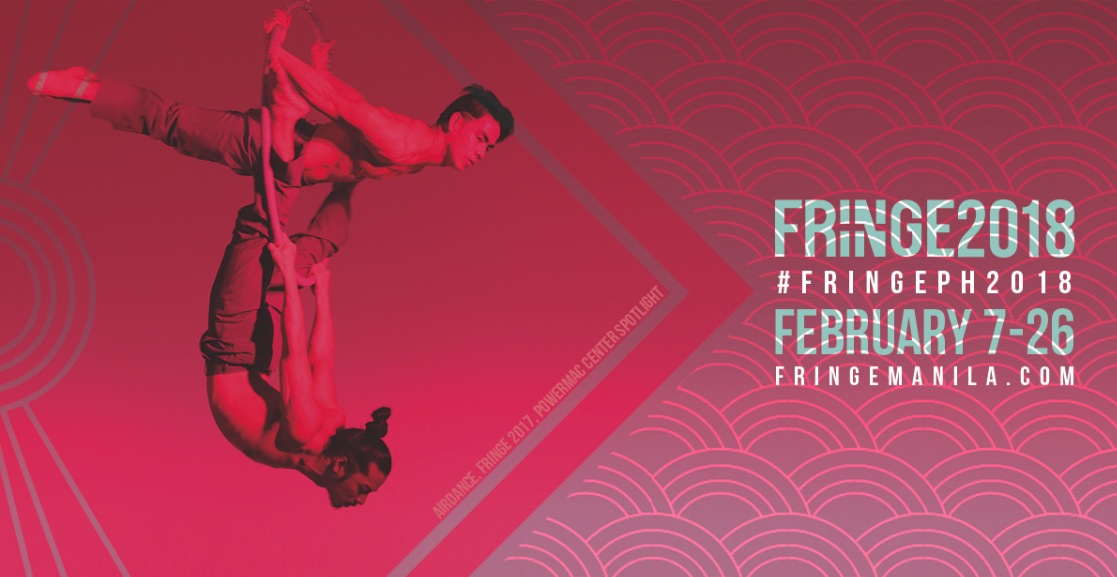 Registrations are Open for Fringe Manila 2018!
Since its first iteration in 2015, Fringe Manila has taken over Metro Manila and has opened the Philippine arts scene up to exciting new forms of theatre, literature, music, dance, visual art, film, cabaret, performance art, spoken word, circus and every genre in between. An open access, uncensored arts and community festival, Fringe Manila focuses on showcasing fresh, daring, groundbreaking new work by emerging and established artists from the Philippines and from all over the world. It has, for the past three years, produced over 300 events, showcased the works of over 2000 artists, and has attracted over 50,000 attendants.
"Having witnessed so many artists choosing to participate and audiences taking risks in exploring new work and engaging in a diverse group of collectives, organizations, schools, and enthusiasts, Fringe is definitely a huge accomplishment and a testament to what the city has to offer," shares Andrei Nikolai Pamintuan, Fringe Manila's founding board member and Festival Director.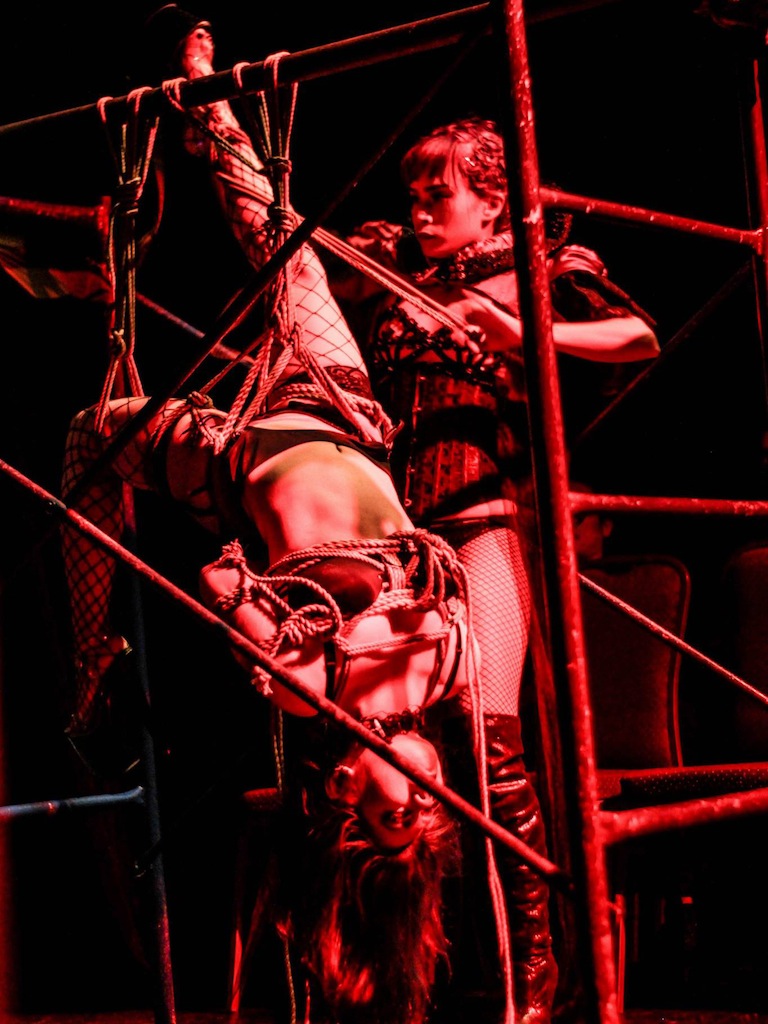 Last year's Fringe attracted the participation of major cultural partners such as The Parc Foundation, Fully Booked, Power Mac Center Spotlight, British Council, the Cultural Center of the Philippines, Kapisanan Philippine Center for Arts and Culture, Orange Segment Print and Design Studio, and numerous other venues and collaborators around Metro Manila open to housing and supporting the vast array of artists showcasing their work at the festival.
Fringe Manila is also presented in part by Pineapple Lab, a creative hub dedicated to finding innovative ways to present the works of Filipino art-makers, international artists and collaborators. Located in Barangay Poblacion at the heart of Makati City, Pineapple Lab has produced original programming designed to challenge the artists' processes and engage audiences in meaningful discourse. Together with Pineapple Lab, Fringe seeks to hone dynamic new talent and to make their works accessible to the local community.
Now on its fourth year, Fringe Manila has opened Artist and Venue registrations for its 2018 festival. Artists of all types and backgrounds are welcome to apply for a spot in this year's festival. Fringe has always been a springboard for fresh, innovative talent and would like to give distinct voices the opportunity to share their work with a broader audience. Venues who share in the Fringe spirit are also invited to register. Whether the applicant be a theatre, gallery, bar, alleyway, suburban household, or toilet stall, all spaces are welcome to join in Fringe Manila's month-long celebration of the arts.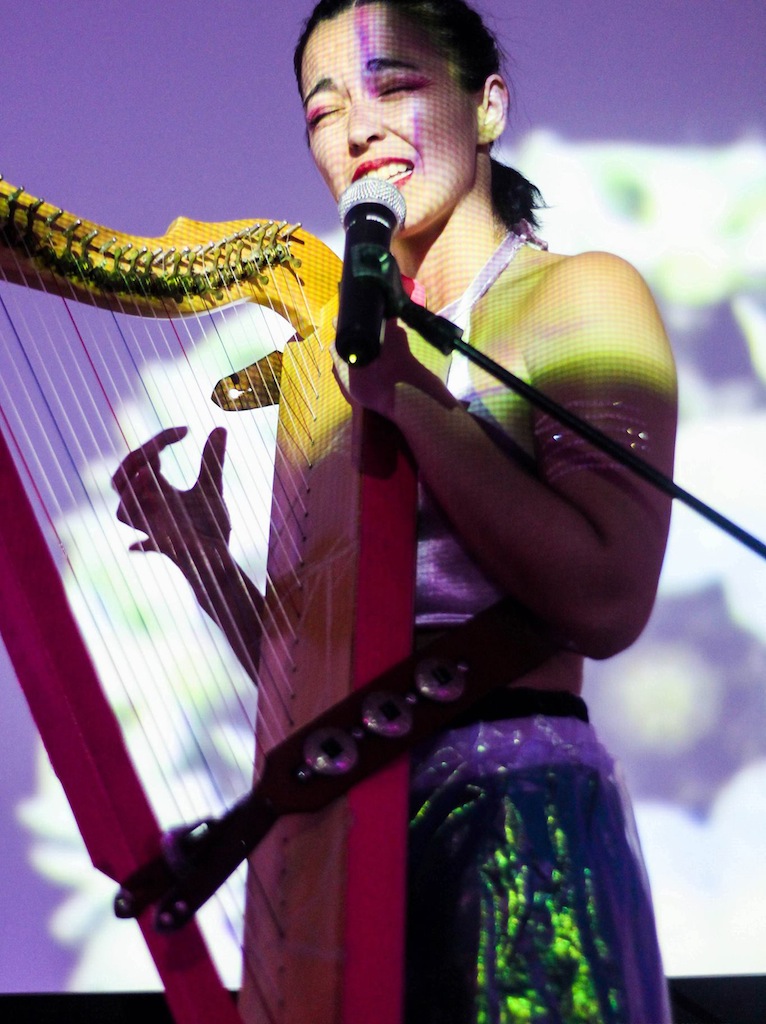 "Fringe Manila has always and will always welcome artists from all walks of life," says Jodinand Aguillon, Creative Producer for Fringe Manila. "We built this festival as a platform for them to present original work and for audiences to experience what else is out there."
Artist and Venue Registrations for Fringe Manila 2018 are now open with a deadline of November 10, 2017. Fringe Manila will take place from February 7th to the 25th, 2018. To register, simply go to www.fringemanila.com, click artist registrations, fill out the online form and submit!
Email them at hello@fringemanila.com and follow them on their social media accounts  facebook.com/FringeMNL,  @fringemnl on Twitter and Instagram to learn more.
FESTIVAL DETAILS
Artists and Venue Registration September 16 to November 10, 2017.
Festival Dates: February 7 to February 25, 2018
To learn more about what's happening in the Manila theater scene, please view our Theater Calendar.
Comments