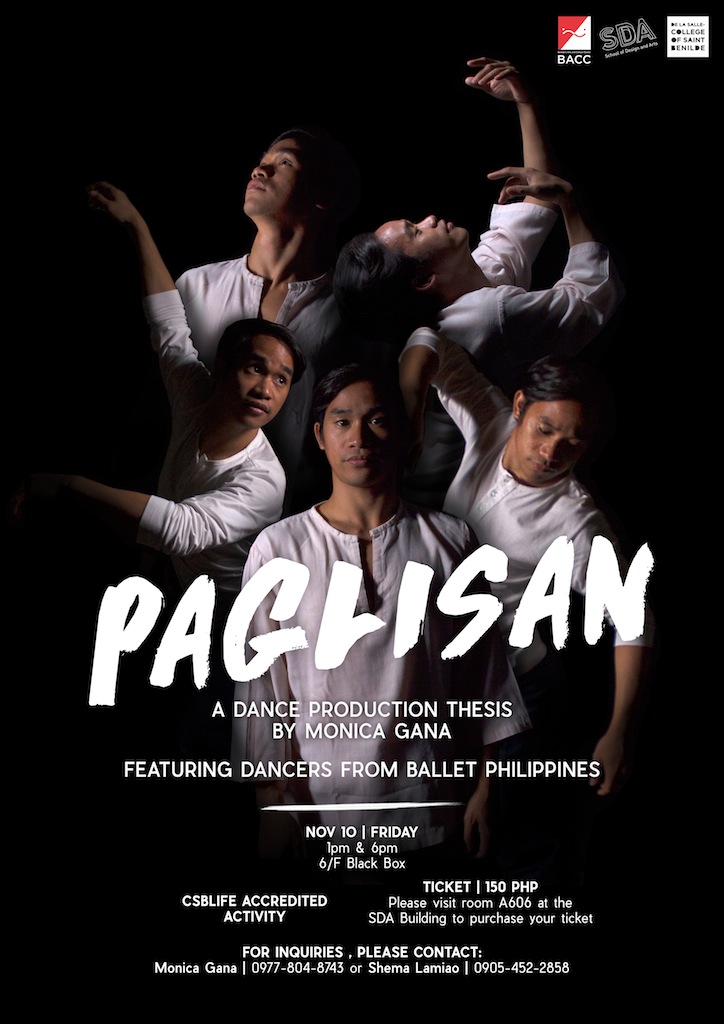 Multi-awarded Ballet Philippines Dancer Monica Gana Stages Contemporary Dance Production 'Paglisan'
Monica Gana, one of Ballet Philippines multi-awarded young dancers, is staging 'Paglisan', a non–narrative, contemporary dance production composed of several vignettes, each serving as her reflection on colonial mentality in the Philippines.
Paglisan will be staged on November 10, 2017 at 1pm and 6pm at the Blackbox Theater,
6/F SDA campus, of the De LaSalle-College of Saint Benilde.
About Monica Gana
Monica started her formal dance instruction at the age of 8 under the guidance of Toni Lopez Gonzalez. In Steps Dance Studio she continued to train in Contemporary Modern, Jazz and the classical ballet syllabus of the Royal Academy of Dance (RAD). She was trained and took classes with Sofia Elizalde, Raul Sauz, Eurica Balagtas, Jeffrey Espejo, Anna Villadolid, Jun Saagundo, James Laforteza, and Max Luna III.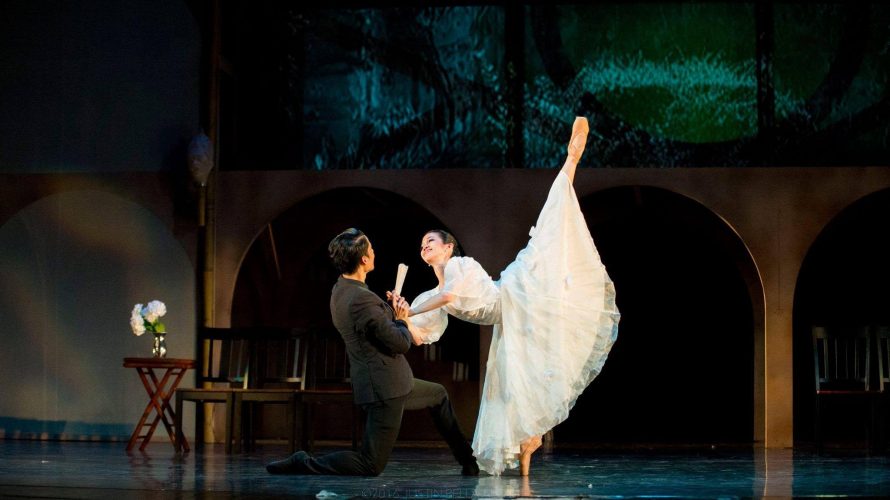 Monica placed first in the Junior Category of the 2011 National Music Competition for Young Artists (NAMCYA) Ballet Competition and eighth in the 2012 Asian Grand Prix International Ballet competition in Hong Kong. She also attended Alvin Ailey's 2011 Summer Intensive Workshop and the 2012 American Ballet Theater Summer Intensive Workshop in New York City.
Currently a dance major at the College of St. Benilde, she performed the title role in the CCP Dance School's Coppelia in 2013. Promoted to company member that year, her notable roles include the Peasant Pas de Deux from Giselle, the Esmeralda pas de deux in the mixed-bill show Art of Dance, Oryang in Rock Supremo, the female in George Birkadze's Farandole and the title role in Alice Reyes' Cinderella.
Training with the company, she participated in the Varna International Ballet Competition in 2014. She has also been awarded Best Female Featured Performance in Modern Dance in the 2015 Philstage Gawad Buhay, competed in the 2016 Helsinki International Ballet Competition, and garnered the lead role of the Spice Princess in George Birkadze's 2016 restaging of The Firebird.
Tickets to the show are priced at P150. For inquiries, please contact Monica Gana at 0977-8048743 or Shema Lamiao at 0905-4522858.
Comments