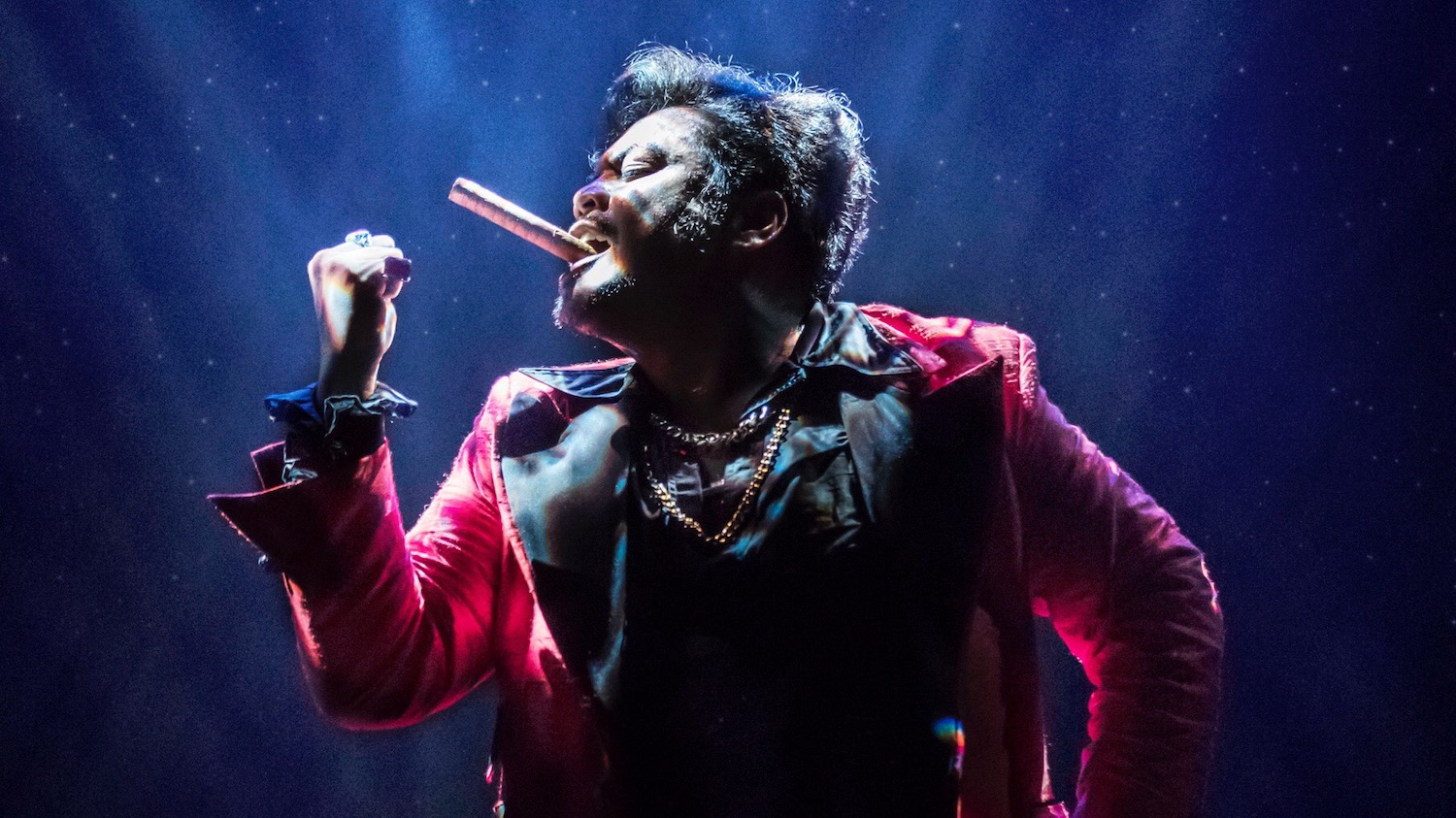 Red Concepcion Joins Miss Saigon US National Tour
Getting a Sudden Surprise
"It just happened so fast," says Red Concepcion about being tapped to reprise his role as The Engineer for the Miss Saigon US tour.
Concepcion, who currently plays the role for the UK tour, got a call from Thomas Schönberg [Executive Producer for Cameron Mackintosh Ltd], "My first instinct was to go, 'Weh.' (laughs) I thought it was one of my castmates, you know, pranking me. And then [Thomas] said, 'Would you be open to doing the US tour?'"
While ecstatic about this opportunity, Concepcion got candid about what makes him anxious about touring around the US. "The way that the US is painted now in the media is not a very racially accepting space at the moment," said the actor. "Pero it got me to thinking that it's all the more reason to do it. We need to be more visible; and all the more reason to do Miss Saigon even in this political climate." 
"I'm very honored and I'm very excited to be doing it, but I also realize that I kind of have a social responsibility and it's not just fulfilling my dreams."
Taking a Big Risk
Erick Arenas, last seen in Globe Live and 9 Works Theatrical's Disney's Newsies, had a different path to joining the tour that involved resigning from a stable job just to attend one audition. "I took an enormous risk in resigning from the Royal Caribbean in order to attend this one audition." Arenas shared. "But, I felt compelled to prioritize my growth as an artist." He now joins the musical as part of the ensemble.
"I finally get to perform in [Miss Saigon], and tour the USA. And through this experience, I can continue learning and growing so that I can give back what I learned to my fellow Filipino artists."
They join Emily Bautista as Kim, Anthony Festa as Chris, Stacie Bono as Ellen, J. Daughtry as John, Jinwoo Jung as Thuy, and Christine Bunuan as Gigi. You can find the entire cast HERE.
The tour will begin in Rhode Island this September and will end in Los Angeles next August. You can find out more about the touring dates HERE.
Comments