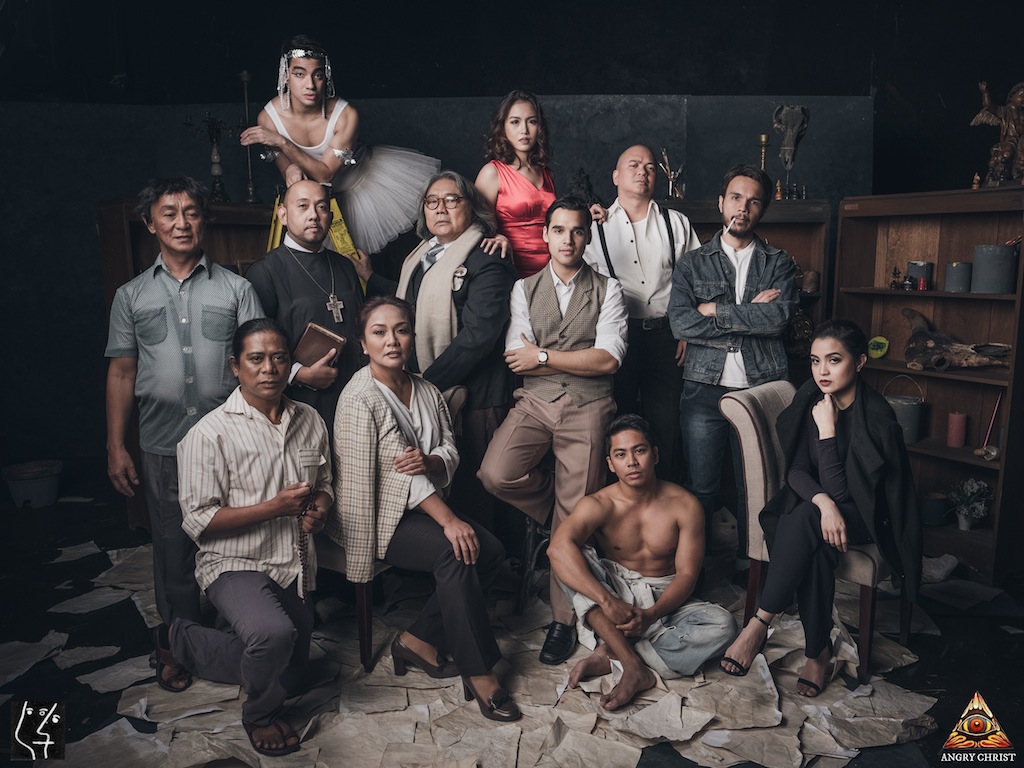 UP Playwrights' Theatre's Angry Christ Opens this Week
Perhaps one of the most enigmatic works of Philippine contemporary art is the mural entitled THE LAST JUDGEMENT in the Chapel of ST. JOSEPH THE WORKER in the Victorias Sugar Mill in Negros Occidental. The work of the Fil-American painter Alfonso Ossorio was created in 1950, a time of great social upheaval in Negros.
The creation of this masterpiece is the subject of UPPT latest production and the Dulaang UP season ender. Angry Christ is a new play written by Floy Quintos ,with direction and choreography by Dexter Santos. The play reimagines the process of Ossorio, his inner turmoil, his creative demons, his battle with his sexuality and his lonely childhood.
Alfonso Ossorio is played by Nel Gomez who garnered raves for his performance in "My Name is Asher Lev". Ossorio is the second painter that Nel is playing in one year. Kalil Almonte, who also drew raves as the deaf mute Bill in "Tribes" plays Anselmo, a fictional character who serves Alfonso during the painting of Angry Christ. The Angry Christ marks both Dulaang UP debuts by Nel and Kalil.
They are supported a stellar cast featuring Stella Canete, Stella Canete-Mendoza, Julienne Mendoza, Randy Villarama, Banaue Miclat-Janssen, Alex Cortez, Jomari Jose, Micaela Pineda, Arya Herrera and the Dulaang UP ensemble.
The artistic staff incudes a formidable team. Gino Gonzales designs the stage. Monino Duque returns as lighting designer. Lilia Manahan best known for her work as a restorer and as the premier authority on Ossorio's work is the creative consultant. Also in the Artistic Staff are Krina Cayabyab who designs the music, Marvin Olaes who does the Dramaturgy and JC Inocian for the pictorials.
The Angry Christ is set to run from April 26 – May 14 2017 (Wednesdays to Fridays at 7:00 p.m.; Saturdays and Sundays at 10:00 a.m and 3:00 p.m.) at the Wilfrido Ma. Guerrero Theater, 2nd Floor Palma Hall, University of the Philippines, Diliman, Quezon City.
For ticket inquiries, you may contact Arkel Mendoza at 0917-9673616 or arkelmendoza@gmail.com. This production ends the 25th Season of the UP Playwrights Theatre
For more details about what's happening in the Manila theater scene, please view our Theater Calendar.
Comments