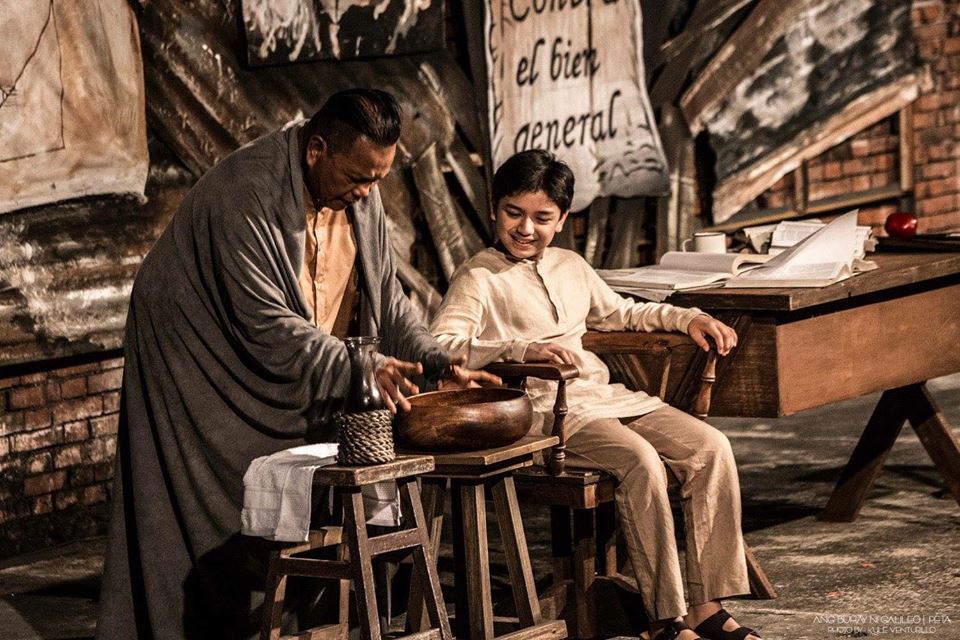 PETA's 'Ang Buhay ni Galileo' Returns for a Two-Week Run
PETA (The Philippine Educational Theater Association) will be re-staging Alan Glinoga's Filipino adaptation of Bertolt Brecht's 'Ang Buhay Ni Galileo' this September 28 to October 7, 2018 at the PETA Theater Center.
The company most recently staged the production at the Rajah Sulayman Theater in a limited 3-day run last year as part of its 50th anniversary celebration. The production revolves around the life of the 17th century scientist, Galileo Galilei whose discoveries changed our understanding of the universe.
Related- REVIEW: History is cyclical in "Ang Buhay ni Galileo"
The play was first staged in 1981 at the Rajah Sulayman Theater under the direction of Fritz Bennewitz, the leading artistic director of the Weimar National Theater at that time. PETA's contemporary version is now directed by prolific playwright, director, and actor Rody Vera.
People can "frame this whole play in the context of the proliferation of fake news," says Vera. "We live in an age that some people call 'post-truth.' Does that mean now that all truths are relative? It's not that truth is dead – it is particularly that belief that we should stand against."
Joel Lamangan, who played the Galileo in the original run, reprises his role, together with original cast members Bodjie Pascua, Manny Pambid, and Archi Adamos. Original cast members Brenda Fajardo and Boni Juan also return as costume and set designers.
Also joining the cast are Upeng Galang-Fernandez, Noel Comia, Jr., Ian Segarra, John Moran, Gie Onida, Randy Villarama, Jojo Atienza, Jack Yabut, Rachelle Gimpes, Roi Calilong, JP Cuare, Zoe Damag, Boy Aquino, Joseph Madriaga, Bene Manaois, Fredyl Hernandez, Norbs Portales, Raffy Tejada, Jason Barcial, Ada Tayao, Kabaitan Bautista, and Csai Habla.
'Ang Buhay Ni Galileo' also gave birth to Brenda Fajardo's (visual artist and former PETA curriculum director) theater design philosophy– the Aesthetics of Poverty. This was the technique PETA used from 1973 to 1986 as a result of the scarcity of resources in establishing Philippine theater at the time. "We are convinced that theater need not wallow in unnecessary expense to come out effective and brilliantly imaginative and still be authentic… the limitations of the production appeared to be its splendor," said Bennewitz in 1981. The 2018 production uses the same technique, as a way of paying homage to the time PETA made do with what it had.
Other members of the creative team include Roman Cruz for lighting design, and Zoe Damag, Ada Tayao, and Kabaitan Bautista for musical direction.
PETA's 'Ang Buhay Ni Galileo' will run from September 28 to 30, and October 3 to 7, 2018 at the PETA Theater Center, No. 5 Eymard Drive, New Manila, Quezon City. For tickets, go to  www.ticket2me.net.
Comments