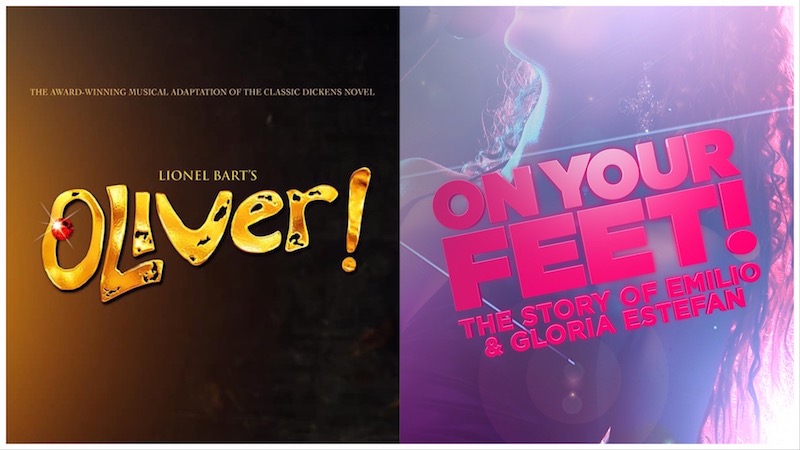 "Oliver!", "On Your Feet!" to be Staged in 2020
Atlantis Theatrical has just announced that it will be staging "Oliver!" and "On Your Feet!" in 2020. This comes news after the company revealed that "The Band's Visit" will be its first production next year.
"The Band's Visit" will be staged in March, while "Oliver!" and "On Your Feet!" will be staged in June and November respectively. Venues have yet to be disclosed.
"Oliver!" is a musical based on the novel "Oliver Twist" by Charles Dickens, with music and lyrics by Lionel Bart. It opened in the West End in 1960 and on Broadway in 1963, where it was nominated for 9 Tony Awards and won 3, including Best Original Score for Bart. It also had a film adaptation in 1968 that won 6 Academy Awards, including Best Picture.
Set in Victorian England, the story follows Oliver, a malnourished orphan in a workhouse who becomes the neglected apprentice of an undertaker. He escapes to London and finds acceptance amongst a group of petty thieves and pickpockets led by the elderly Fagin. When Oliver is captured for a theft that he did not commit, the benevolent victim, Mr. Brownlow takes him in. Fearing the safety of his hideout, Fagin employs the sinister Bill Sikes and the sympathetic Nancy to kidnap him back, threatening Oliver's chances of discovering the true love of a family.
"On Your Feet!" is a jukebox musical based on the lives and music of award-winning husband-and-wife team Gloria and Emilio Estefan. With a book by Alexander Dinelaris and a score built around the music of Gloria Estefan, the musical opened on Broadway on November 5, 2015 and was nominated for Best Choreography at the Tony Awards.
Casting and further information have yet to be announced.
Comments