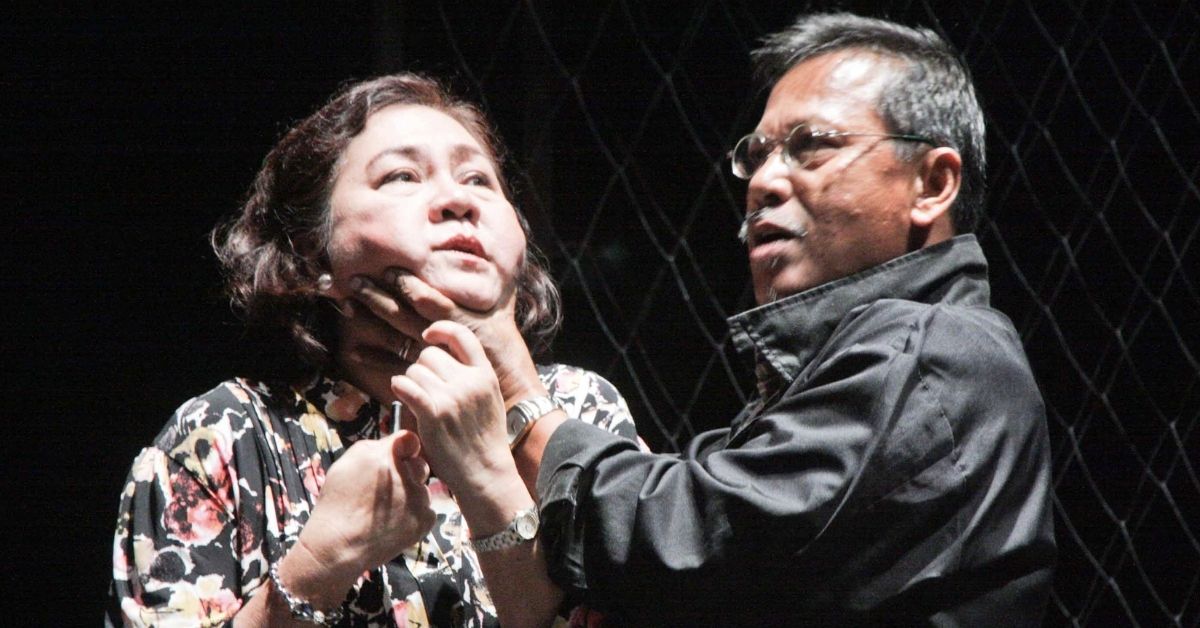 Now Streaming: 'Walang Kukurap' Play is Online
The 2013 production of Layeta Bucoy's 'Walang Kukurap' is streaming for free online. 
Described as a "scathing play on corruption, nepotism, and greed that characterize Philippine politics as keenly represented by a political family who rule with their money and guns." it was staged by Tanghalang Pilipino in 2012 and reportedly devised from interviews and testimonials among government whistleblowers, political insiders, and bloggers.
Written by Layeta Bucoy, directed by Tuxqs Rutaquio, lights design by Katsch Catoy, sound design by TJ Ramos, and production design by Jerome Aytona.
The cast includes Suzette Ranillo, Sherry Lara, Mymy Davao, Crispin Pineda, Peewee O'Hara, Lou Veloso, Nar Cabico, Delphine Buencamino, Ding Navasero, Paulo Cabanero, Nonoy Froilan, and Sharmaine Suarez.
It also features the TP Actor's Company: Jonathan Tadioan, Marco Viana, Regina De Vera, Nicolo Magno, Ralph Mateo, Remus Villanueva, Doray Dayao, April Joy Inigo, Jovanni Cadag.
Watch it here:
Layeta Bucoy's Walang Kukurap at the 4th National Theater Festival from Cultural Center PH on Vimeo.
It will be available to view until the end of the month.
The stream is part of the CCP Channel Women's Month 2022 showcase, which features women playwrights and performers who have brought art to the forefront of the stage. Along with Walang Kukurap, a Triple Threats concert featuring Menchu Lauchengco-Yulo is also streaming.
Comments