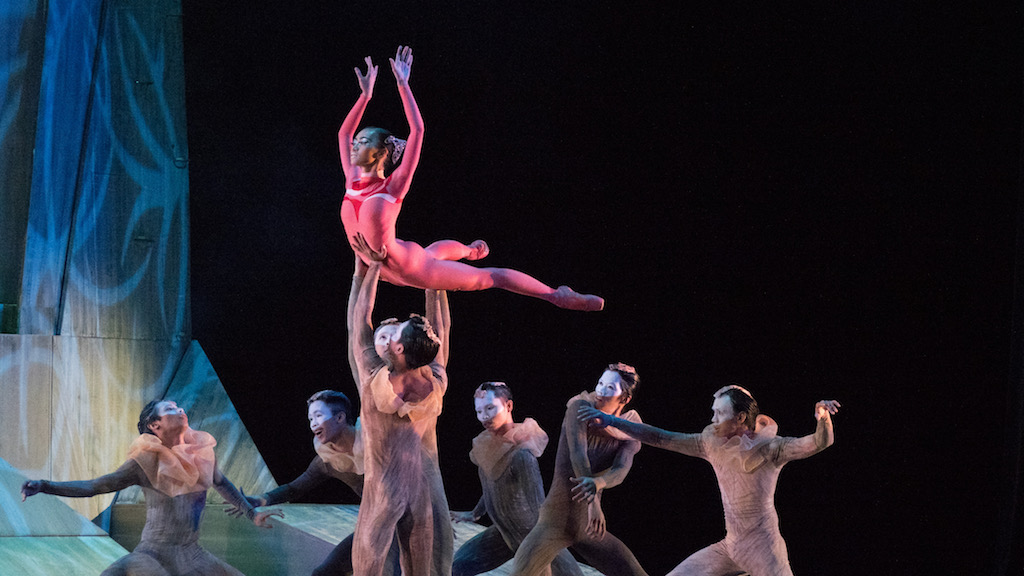 Now Streaming: 'A Midsummer Night's Dream' by Ballet Philippines
Carlo Pacis' A Midsummer Night's Dream, the second production from Ballet Philippines' 50th season, is streaming online for one month.
The show merges Felix Mendelssohn's classic score and Pacis' neo-classical spin on the classic tale, breathing new life to the enchanting story about fairies and sprites wreaking havoc on the fates of young lovers trying to find each other through the dark forests of love under the light of the moon.
The streaming cast features Katrene San Miguel as Titania, Lester Reguindin as Oberon, Dan Dayo as Puck, Monica Gana as Hermia, Earl John Arisola as Lysander, Jessa Tangalin as Helena, Eugene Obille as Demetrius, Jemima Reyes as Love-in-Idleness and Flower, Denise Parungao as Hippolyta, Ronelson Yadao as Theseus, Ian Ocampo as Egeus, Emmanuelle Guillermo as Buttom and Pyramus, Mark Balucay as Starveling and Wall, Ace Polias as Quince and Director, Luigie Barrera as Snug and Lion, Bonifacio Guerrero as Flute and Thisbe, and Earvin Guillermo as Snout and Moonshine.
Joining Pacis and Mendelssohn in the creative team are Ricardo Eric Cruz (set design and additional costume design), Eric Pineda (original costume design), Jay Aranda (lighting design), and Andre Cawagas (video design).
The streaming show was filmed from the October 12, 2019, 2pm show at the CCP Main Theater. You can watch the full production below.
Comments