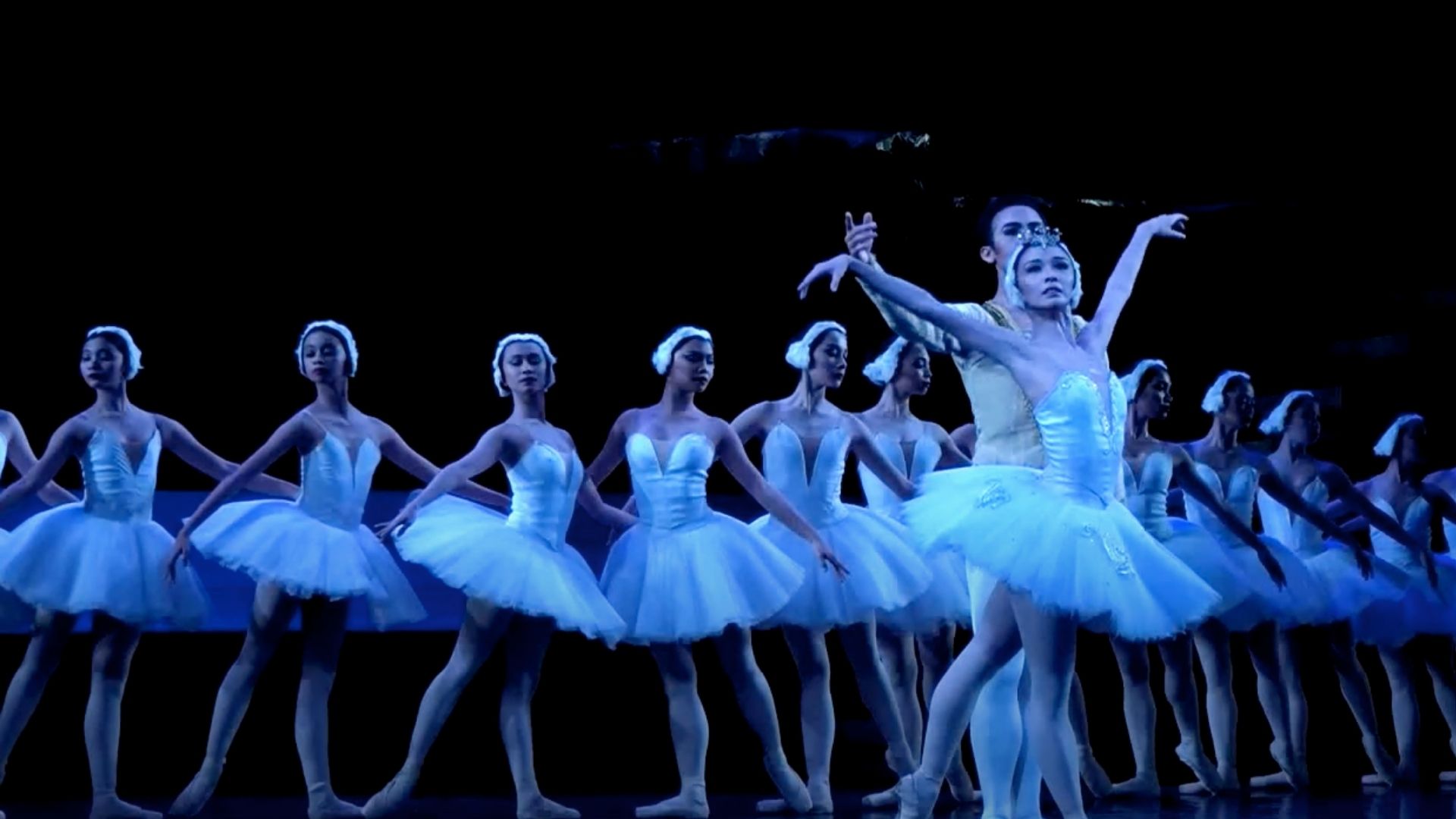 Now Streaming: 'Swan Lake' by Ballet Philippines
Swan Lake is the newest production Ballet Philippines has on offer for their 'BP on Stream' where they share full recordings of past shows for free online.
Based on Germanic folk tales coupled with Russian traditions, "Swan Lake" weaves drama and dance together for a ballet spectacle that tells a timeless story of magic, love, and forgiveness. It centers around Odette, a princess under a curse that traps her in swan form during the day, and Prince Siegfried, an idealistic royal under pressure to find a suitable bride.
This Ballet Philippines production of the Pyotr Tchaikovsky classic features production design by National Artist Salvador Bernal, with Adam Sage as Regisseur, Eduardo Sicanco as Set Designer, and Jennifer Tipton as Lighting Designer. Starring Denise Parungao (Odette / Odile), Eugene Obille (Prince Siegfried), Ronelson Yadao (Baron Von Rothbart), Joanne Ko (Queen Mother), Butch Esperanza (Wolfgang), and Lester Reguindin (Benno).
The show also features Sarah Alejandro, Jessa Tangalin, Monica Gana, Katrene San Miguel, Stephanie Santiago, Gia Gequinto, Joanne Sartorio, Ramona Yusay, Karla Santos, Olivia Bugayong, Bea Agustin, Gillianne Bearneza, Al Abraham, Ian Ocampo, Emmanuelle Guillermo, Erl Sorilla, Earvin Guillermo, Bonifacio Guerrero, Ricmar Bayoneta, Carlo Pagoda, Ace Polias, Justin Orande, Mark Balucay, Luigie Barrera, Edgar Lacaba, June Palen, Rolando Paring, Hannah Tolentino, Christianne Johanna Serrano, Hannah Garcia, Tricia Lim, Idelle Buhia, Allysa Laico, Ysabelle Bernardo, Joanne Tangalin, Martina Gallemit, Erika Almaden, Arianna Jimenez, Danielle Kleiner, Sophia Francisco, Una Villano, Sachi Cruz, Allegra Genuino, Eleina Jimenez, and Christianne Uy.
You can watch the full show here:
Comments