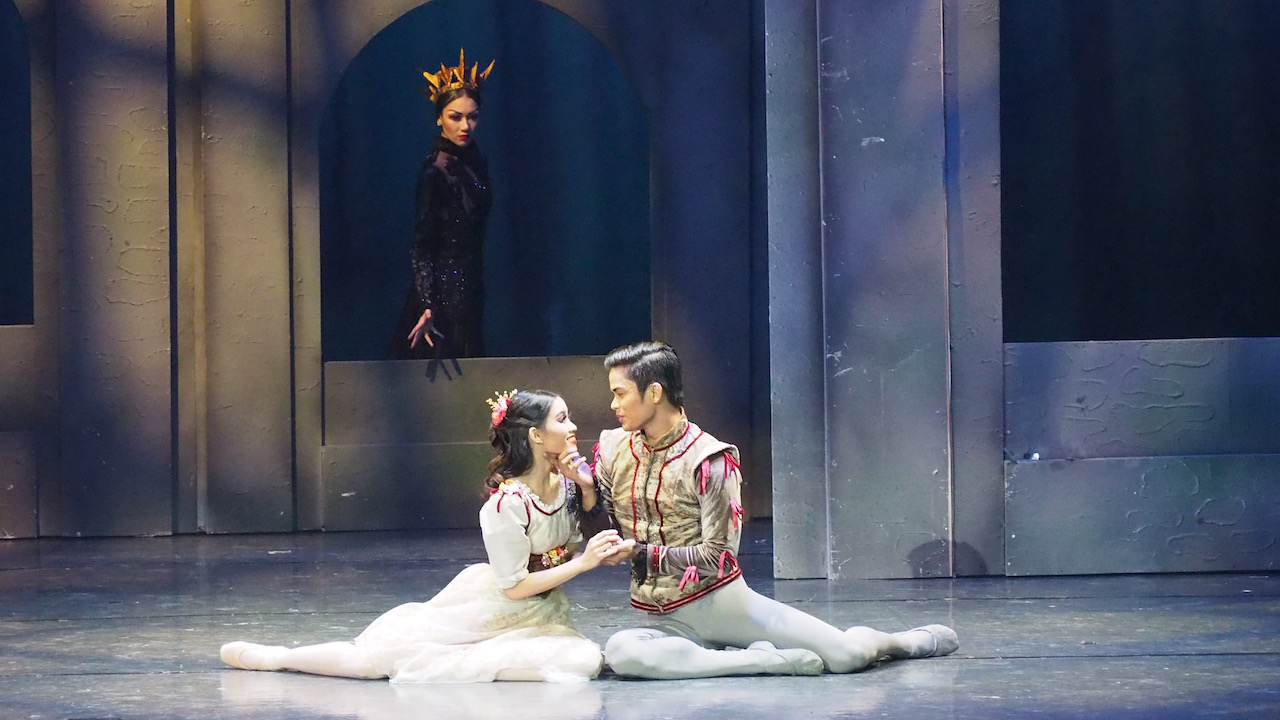 Now Streaming: 'Snow White' Full Ballet Choreographed by Lisa Macuja Elizalde is Online
Ballet Manila's Snow White is now streaming.
This is an original production choreographed by Ballet Manila's CEO and Artistic Director Lisa Macuja Elizalde. Part of their Princess Ballet Trilogy, (Sleeping Beauty, Cinderella). It is available for streaming until October 31 in celebration of World Ballet Day. 
The streaming cast features Joan Sia as Snow White, Elpidio Magat as Prince, Abigal Oliveiro as The Evil Queen, Emma Zoe Harris as The Witch in the Mirror, Mark Sumaylo as The Huntsman, Rudolph Capongcol as The Huntsman in the Mirror, Nanami Hasegawa as The Huntsman's Wife, Juan Angelo De Leon as The Huntsman's Son.
The Prince's Friends are played by Romeo Peralta, Joshua Enciso, John Balagot, and Rodney Catubay, The Hunting Party Ladies are Nicole Barroso, Marinette Franco, Sayaka Ishibashi, and Akari Ida, The Queen's Henchmen are John Balagot, and Rodney Catubay, The Queen's Maids are Jessa Balute, Nicole Barroso, Marinette Franco, Kotomi Nari, Fiona Delos Santos, and Kong Ke Xin, The Deer Family are Gerardo Francisco, Pearl Dames, and Pia Dames, The Birds are Jessa Balote, Kotomi Narai, The Bunnies are Eva Chatel, Rosanne Melencio, Xiu Ling Tan, Jillian Villanueva, Nicole Barroso,  Marinette Franco, Celine Astrologo, and Fiona Delos Santos, The Forest Creatures are Rudolph Capongcol, Anselma Dictado, Alvin Dictado, John De Dios, Jamil Fontibon, Sean Pelegrin, Rafael Perez, and Brian Sevilla. 
The show was performed last September 14, 2019, at the ALIW Theatre in Pasay City, Philippines.
You can watch it here:
Comments