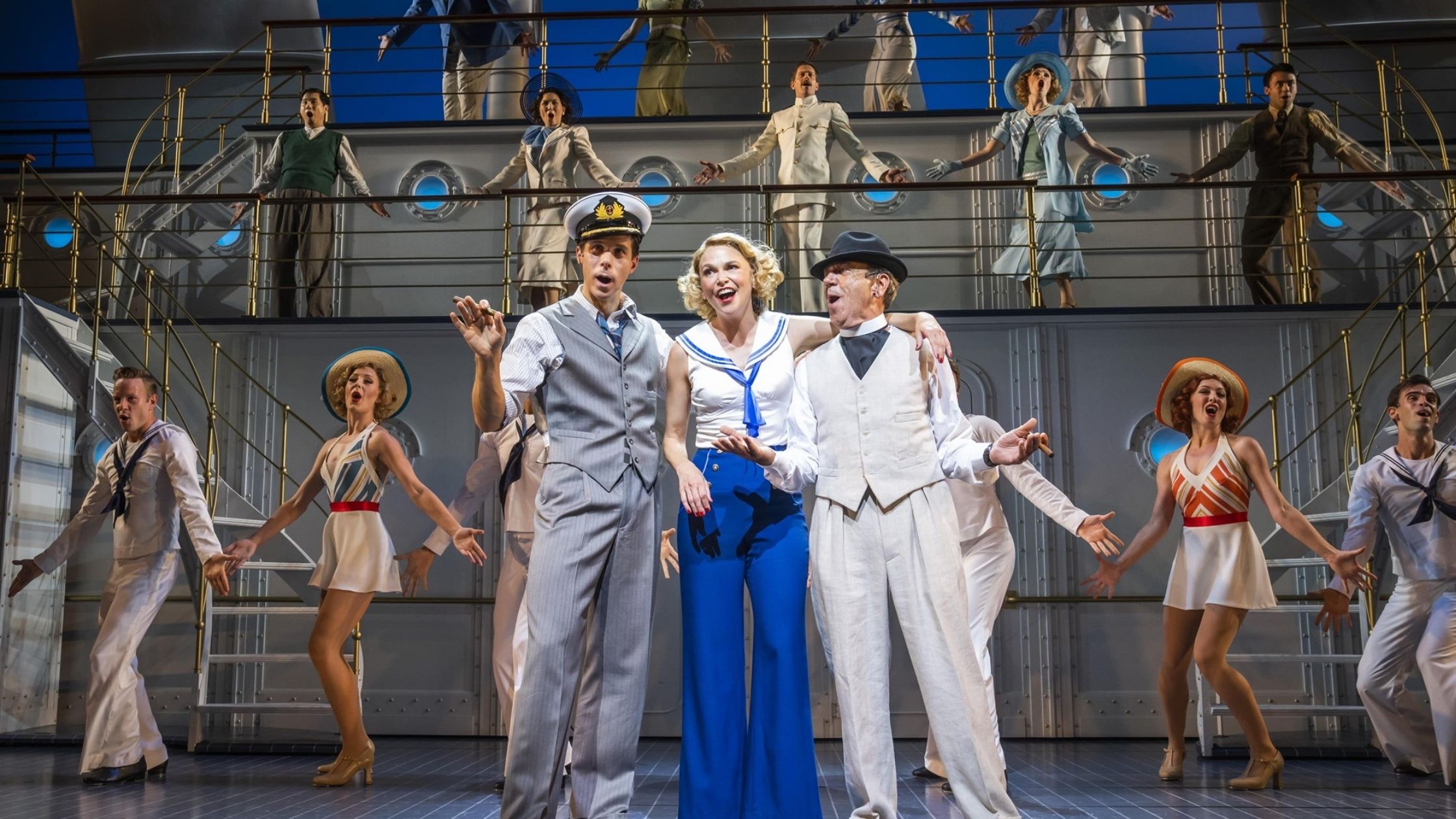 'Anything Goes' Pro-Shot Musical to Get Cinema Release
The London revival of Cole Porter's musical Anything Goes will be screened in U.K. cinemas on November 28 and December 1.
The production, which opened at the Barbican Theatre last August 4, stars Sutton Foster, reprising the role of Reno Sweeney, for which she won a Tony Award during the 2011 Broadway run of the show. This 2021 revival is also Foster's West End Debut.
The rest of the cast include Tony and Olivier winner Robert Lindsay as Moonface Martin, Felicity Kendal as Evangeline Harcourt, Gary Wilmot as Elisha Whitney, Samuel Edwards as Billy Crocker, Nicole-Lily Baisden as Hope Harcourt, Haydn Oakley as Lord Evelyn Oakleigh, and Carly Mercedes Dyer as Erm.
The show is directed and choreographed by Tony winner Kathleen Marshall, who also directed the 2011 revival. This production has set design by Derek McLane, costumes by Jon Morrell, lighting by Hugh Vanstone, sound design by Jonathan Deans, and music supervision by Stephen Ridley.
Anything Goes opened on Broadway in 1934 and has since been revived multiple times on both Broadway and the West End. The show has music and lyrics by Cole Porter with an original book by Guy Bolton and P. G. Wodehouse, which was then heavily revised by Howard Lindsay and Russel Crouse.
The show revolves around the romantic entanglements and other chaotic adventures of the passengers on board an ocean liner from New York to London.
Among the show's iconic songs are "Anything Goes", "You're the Top", and "I Get a Kick Out of You."
Tickets went on sale last October 15 here.
Check out the trailer for the show here:
Comments