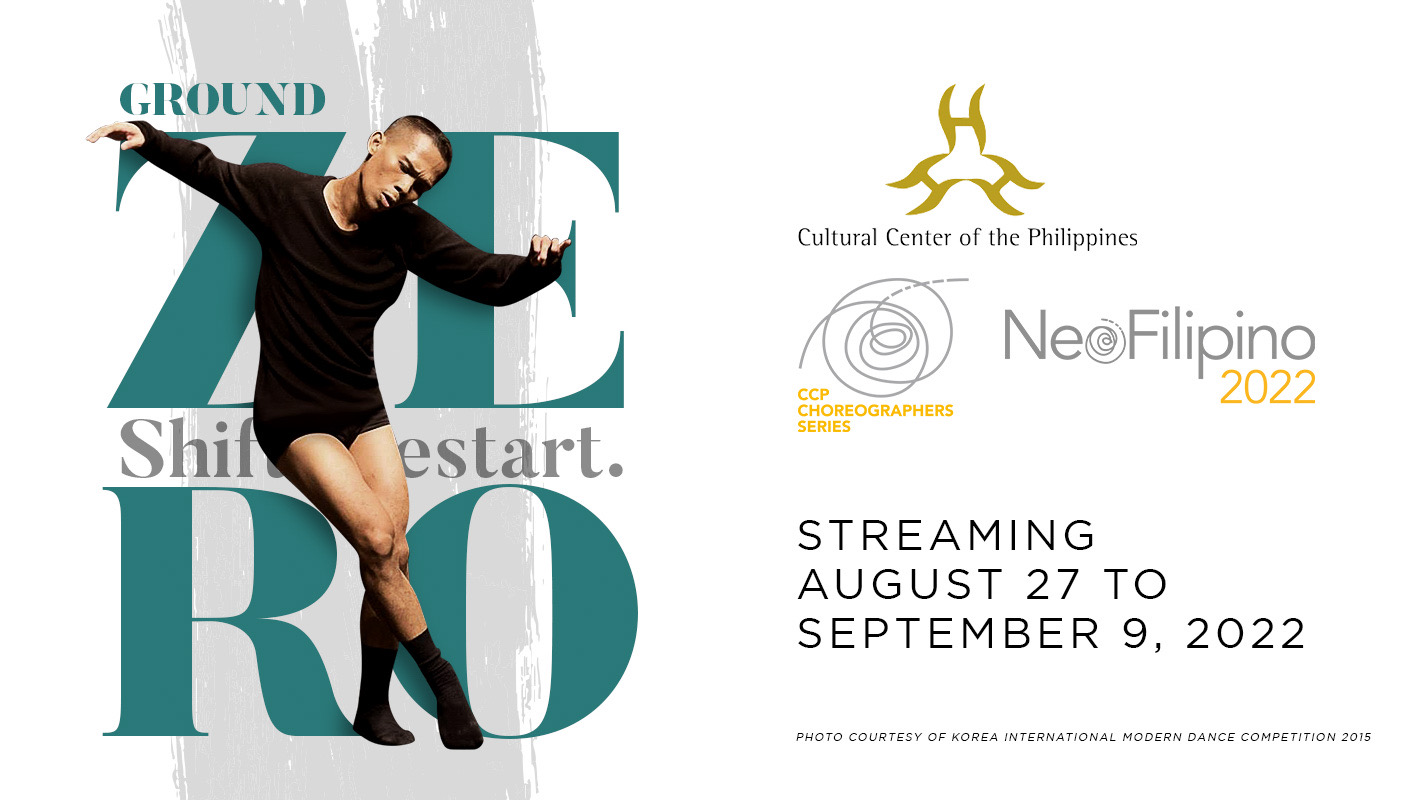 Now Streaming: Ground Zero- Shift and Restart CCP Dance Series
The Cultural Center of the Philippines is streaming a special series of dances reflecting the changing times and the ways artists are finding their bearings in the new world. The stream will showcase the work of five veteran choreographers.
Entitled "Ground Zero: Shift and Restart," the series centers on the themes of restarting, shifting mindsets or perspectives, adjusting on a microscale, and navigating the artists' craft through the medium of dance.
The official description of the series is as follows:
"Different battlefields were happening all at once. Bodies tattered with scars. It was out of our control. We found ourselves amid uncertainty. But time and time again, we proved that nothing could faze us as we picked up the pieces.
Now, we face a new beginning with a brand new world. Standing up stronger day by day as we regain our balance,  we find ways to navigate the new normal that we are carefully treading–slowly realizing that it is time to break free from what it used to be and begin again."
Here are the titles of the special pieces to be performed by the five featured choreographers:
Christine Crame: "Corners," "Karayom"
Al Garcia: "Limbo," "Engkwentro"
Rhosam Prudenciado Jr.: "White Noise/Black Wall," "Which Way"
Dingdong Selga: "Suliban Ko," "Alas Tres"
Buboy Raquitico Jr.: "Mano: Fracture," "Wet Dreams"
The show has Lighting Design by Kristine Malagueno and Cinematography by Ruelo Zendo.
Stream the showcase premiere of #NeoFilipino2022 via CCP and CCP Choreographers Series Facebook Pages this August 27 to September 09, 2022
Watch the teaser here:
Comments