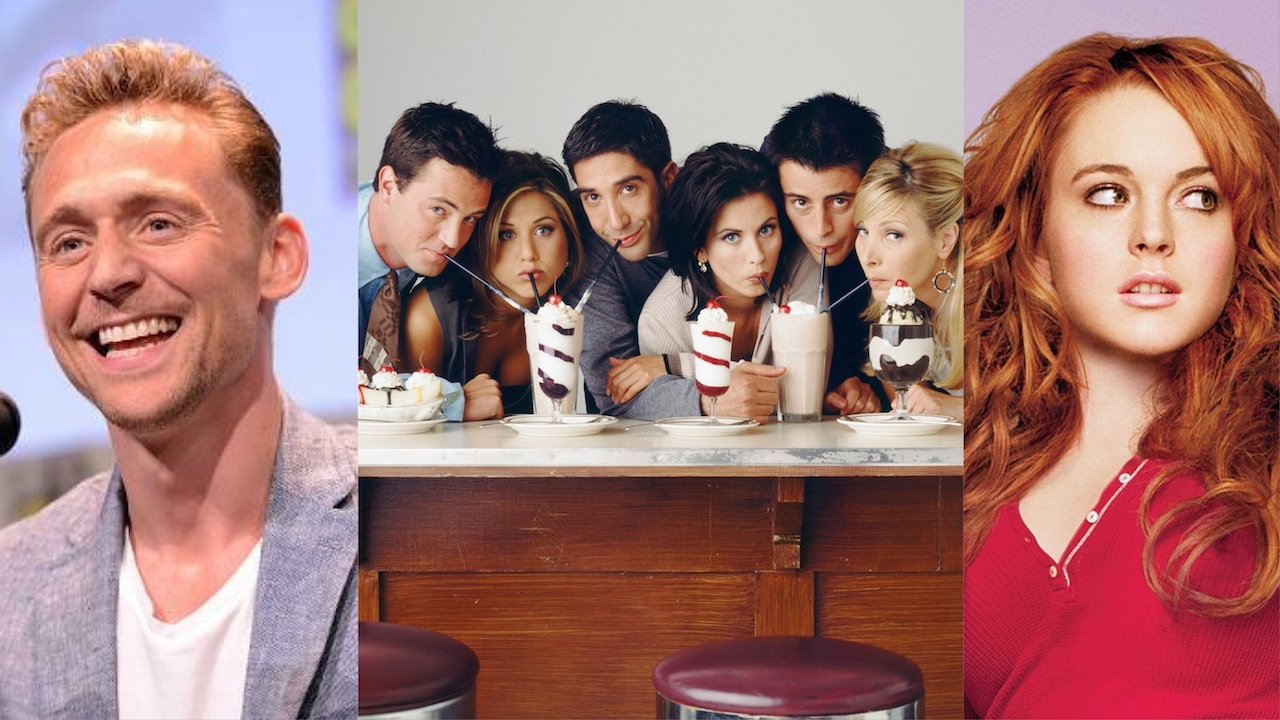 NEWS ROUNDUP: Screen Faves to the Stage–Hiddleston, FRIENDS, Mean Girls

Hiddleston and Branagh team up in Hamlet for RADA
Vanburgh Theatre, London — With only 160 seating capacity, the demand for tickets skyrocketed because of fans wanting to watch Tom Hiddleston in the Shakespeare tragedy, Hamlet, by the Kenneth Branagh Theater Company.
According to the Independent, Hiddleston is performing 21 shows from September 1 to 23. However, there is a twist for audiences: Tickets can only be acquired through random ballot system, rendering many fans on the edge of their seats about their applications for tickets.
The New York Times reports that Hamlet will be directed by Royal Academy of Dramatic Art (RADA) president Kenneth Branagh, who also directed Hiddleston as Loki in Disney-Marvel's Thor. Hamlet is set to raise funds to support the transformation of the Chenies Street site of the RADA, of which Hiddleston is also an alumnus.
Ross, Rachel, and friends take the stage
Meanwhile, tickets are now on sale for the unauthorized Off-Broadway parody of the TV show Friends, called Friends: The Musical. According to their website, the musical opens on October 13 at the St. Luke's Theater in New York, and the show's writers are also behind other TV-to-stage parodies like 90210: The Musical and Katdashians: The Musical.
Writer Tobly McSmith tells CNN Entertainment that the parody is meant not only "to poke fun," but also "to celebrate the show." Casting for Friends: The Musical has not yet been announced.
'So fetch' from film to Broadway
The casting of the musical, Mean Girls, has been announced! Variety.com reports that Erika Henningsen will star as Cady Heron. The Plastics will be played by Taylor Louderman as Regina George, Ashley Park as Gretchen Wieners, and Kate Rockwell as Karen Smith. As Cady's friends are Barret Wilbert Weed and Grey Henson as Janis and Damian, respectively.
According to Entertainment Weekly, the actresses for Cady and The Plastics are all veterans in musical theater ─ coming from other big productions like Les Miserables, Kinky Boots, Peter Pan Live!, The King and I, and Legally Blonde.
Mean Girls will be directed and choreographed by Casey Nicholaw, and is now aiming for Broadway after its run at the National Theatre in Washington, D.C. this October 31 to December 3.
Comments