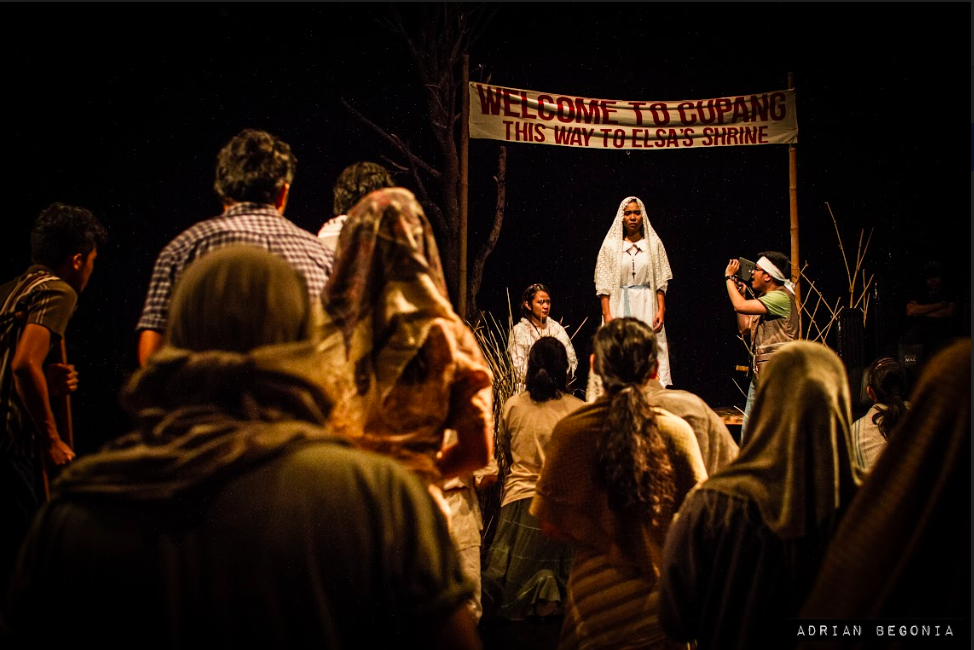 It's a Miracle! 'Himala' Adds One Final Show
Due to public demand, The Sandbox Collective's critically-acclaimed staging of Himala: Isang Musikal, directed by Ed Lacson Jr., has been extended for one more day!
Aicelle Santos, who plays the lead role of Elsa, popularized by none other than Nora Aunor in the film version 30 years ago, has just been recently announced to play the role of Gigi in the Miss Saigon UK tour. It will be the last time that you can see her perform on stage before she officially flies out of the country.
"I got excited but at the same time scared," gushes Aicelle about being cast as Elsa, "It's big shoes to fill."  Her performance reaches a climax during the six-minute, three-part solo aria in one of the most dramatic scenes of the whole musical.
This musical version is stripped down and intimate, with no makeup, microphones, or choreography. The production boasts of only using a piano and the cast's vocal power to tell a story that exposes our painful reality.
The last performance is slated for March 10, 8pm at Power Mac Center Spotlight. For tickets, you can contact The Sandbox Collective at 0917-5545560.
Comments