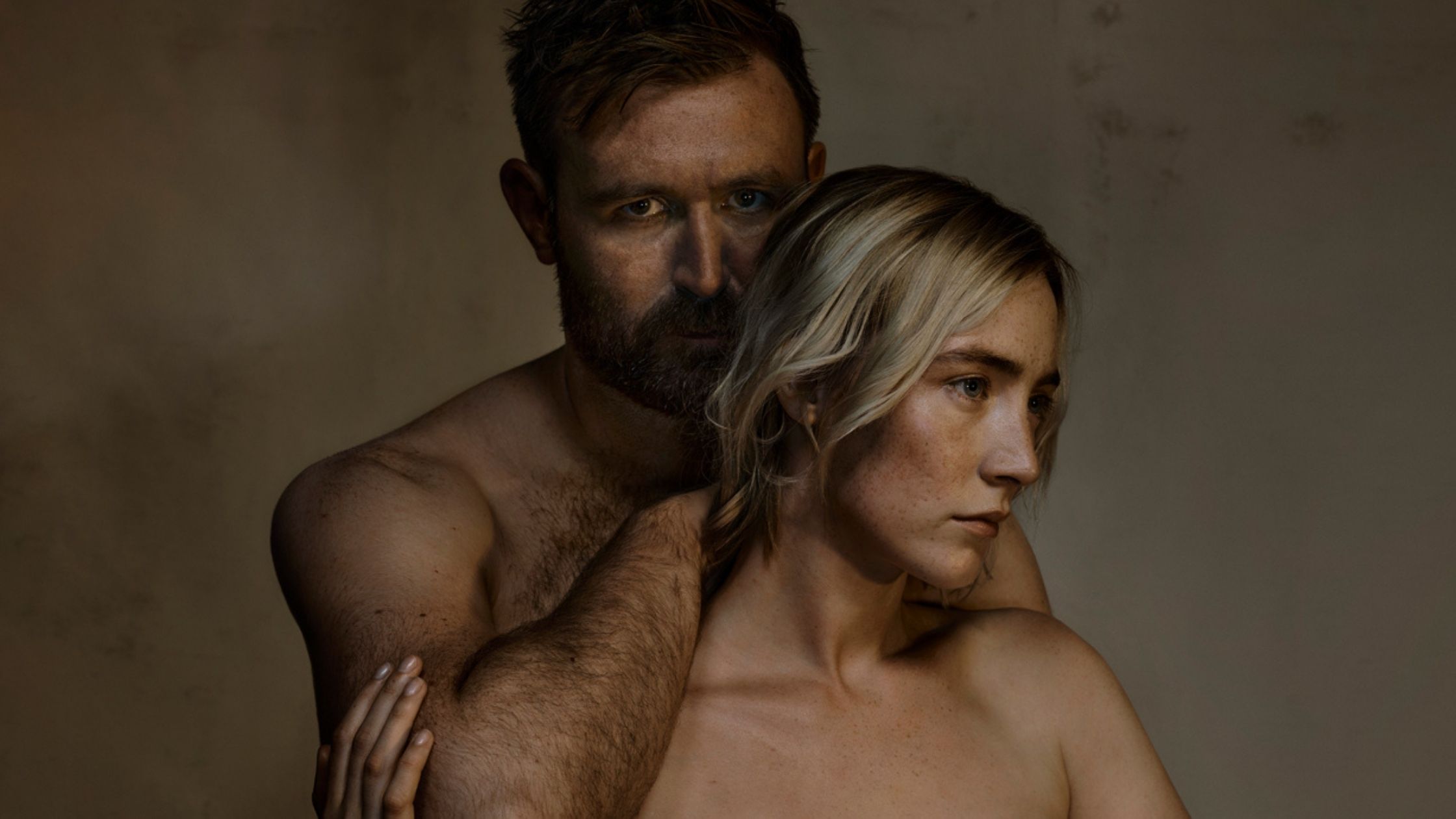 'Macbeth' starring Saoirse Ronan to Stream
Shakespeare's The Tragedy of Macbeth will be streamed live from London's Almeida Theatre for audiences around the world.
The London venue will livestream the production for five ticked performances from October 27 to 30. The in-person production will also be running until November 27.
This production stars Olivier Award-nominee James McArdle (Angels in America, Mare of Easttown) and Academy Award-nominee Saoirse Ronan (Lady Bird, Brooklyn) as Lord and Lady Macbeth. The rest of the cast includes Michael Abubakar, Ross Anderson, Aoife Burke, Emun Elliott, Diane Fletcher, William Gaunt, Akiya Henry, Maureen Hibbert, Reuben Joseph, Gareth Kennerley, Valerie Lilley, Adam McNamara and Richard Rankin with the children played by Myles Grant, Jamie-Lee Martin, Henry Meredith, Dereke Oladele, Emet Yah Khai and K-ets Yah Khai.
The Tragedy of Macbeth tells the tragic tale of the titular Thane of Cawdor who, driven by his wife's machinations, a fatal prophecy by witches, and his own ambition, murders the king and takes the throne for himself. But his victory is short-lived as he is soon racked by guilt and paranoia, spurring him to commit more crimes and to ultimately descend into madness.
Macbeth is having a bit of a resurgence in popular culture not just with this production but with the upcoming film version starring Denzel Washington and Frances McDormand which will stream on Apple TV+ on January 14 and the upcoming Broadway production starring Daniel Craig and Ruth Negga which will begin previews at the Lyceum Theatre on March 29.
This production is directed by Yaël Farber with sets by Soutra Gilmour, costumes by Joanna Scotcher, lighting by Tim Lutkin, sound by Peter Rice, music compositions by Tom Lane, movement by Emily Terndrup, casting by Julia Horan, children's casting by Verity Naughton, fight direction by Kate Waters, and costume supervision by Sydney Florence. The rest of the creative team includes Andrea Ainsworth as the text coach, Yasmin Hafesji as assistant director, Rachel Wingate as assistant set designer, and Nick Hockaday as children's casting assistant.
Click here for tickets and more details. 
Watch some clips behind the scenes here:
Comments