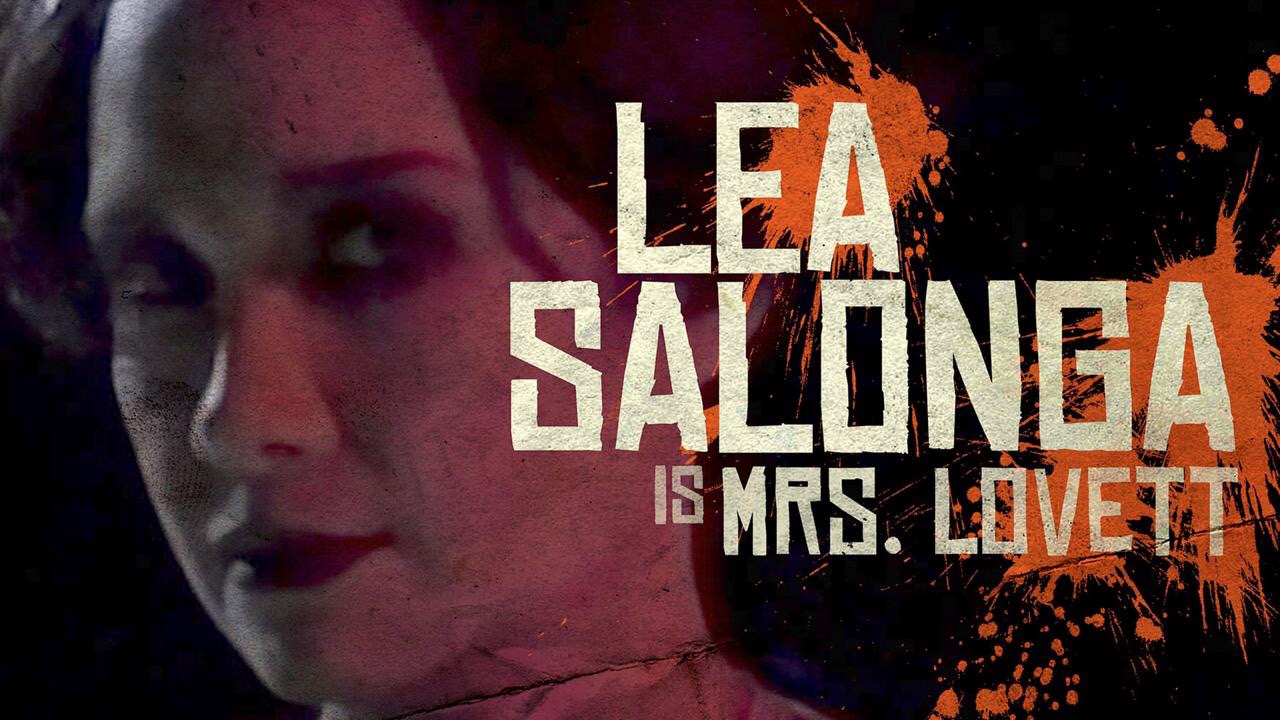 Lea Salonga is Mrs. Lovett in 'Sweeney Todd'
Tony and Olivier Award winning actress Lea Salonga is set to play Mrs. Lovett in Atlantis Theatrical's 'Sweeney Todd.' As previously reported, she will be joining Jett Pangan who is set to play the titular role. 
Salonga says, "I cannot tell you how excited I am to be cast in one of my favorite Sondheim musicals.  It pleases and tickles me to no end that I'm finally old enough to play Mrs. Lovett! She is such a well-written, thoroughly fleshed-out character that's equal parts drama, comedy, music, and crazy.  And I am all about the crazy."
Mrs. Lovett is a meat pie maker who infamously makes "the worst pies in London."  The character was originally played by Angela Lansbury in the original Broadway production and by Patti Lupone in the last Broadway revival.  Salonga was last seen as Helen Bechdel in Atlantis' staging of Fun Home, and as Erzulie on Broadway's Tony Award-winning revival of Once on this Island. She recently celebrated 40 years of performing with a two-night anniversary concert at PICC.
Salonga adds, "The thing about any Sondheim score is how complicated it sounds the first time you listen to it.  Name a Sondheim show, any show, and it can be really intimidating. Until you start learning it. Then the score reveals itself to you, and before you know it, it makes perfect sense.  And once it makes sense and it's in you, it never leaves."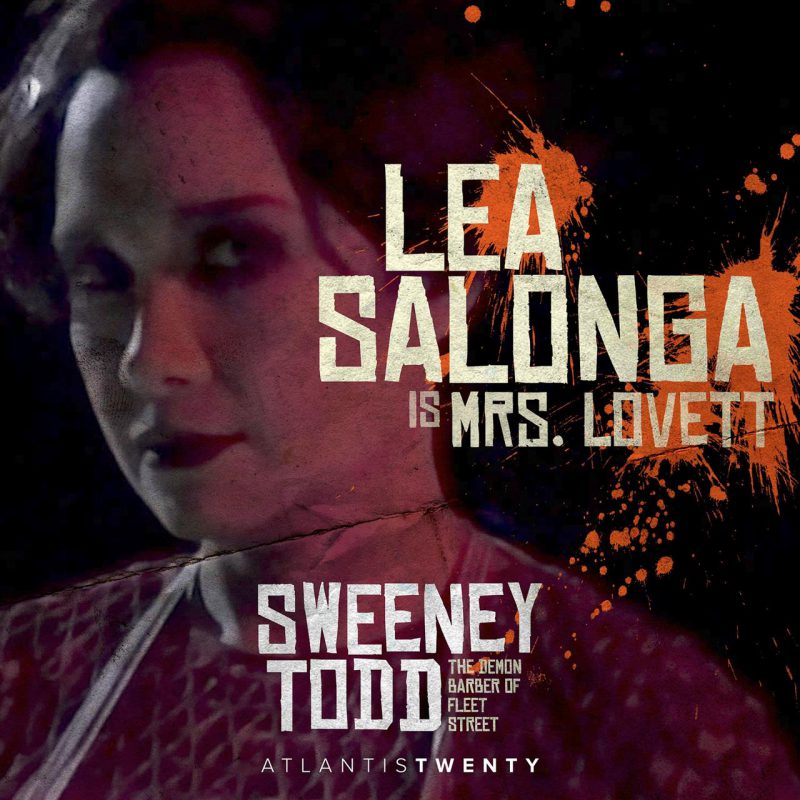 Directing the production is Atlantis' Artistic Director Bobby Garcia. "What a thrill and honor it is to have Lea join us for our final musical for our 20th Anniversary," says Garcia. "She has been an integral part of the Atlantis family through the years. 'Sweeney Todd' has been something we have wanted to do together for some time. It's complex, it's dangerous, it's funny, it questions how horror and humanity can co-exist, it deals with the impact of revenge and retribution.  I think she will create a Mrs. Lovett unlike any other, one that will be remembered for a very long time."
'Sweeney Todd' will celebrate its 40th anniversary next year, having first opened on Broadway in 1979. It won eight Tony Awards including Best Musical in its Broadway premiere, as well as the Oliver Award for Best New Musical. The Broadway revival went on to win two more Tony Awards taking its total up to 10 Tony Awards.
The Stephen Sondheim musical opens in October 2019 at The Theatre Solaire. It will be the company's final production for its 20th Anniversary season. It is preceded by Angels in America: Millennium Approaches, which opens in March, and Beautiful: The Carole King Musical, which opens in June.
For more information, contact Atlantis Theatrical Entertainment Group at sweeneytodd@atlantistheatrical.com.
Comments