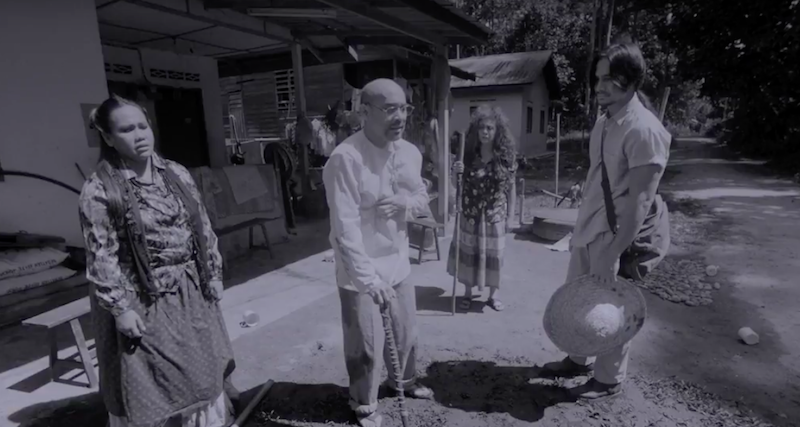 Lav Diaz Musical Premiered at Berlinale!
Independent Filipino filmmaker Lav Diaz' musical, Ang Panahon ng Halimaw (Season of the Devil), premiered at the prestigious Berlin International Film Festival, also known as Berlinale, last February 20, 2018. The film competed under Official Selection at the festival.
The film was up for Best Film along with 18 other films, with Romania's 'Touch Me Not' by director Adina Pintilie winning the coveted award at last night's awarding ceremonies.
Based on true characters and events during the 1970s, the film tells the story of villagers in a remote Filipino jungle terrorized by the military. Diaz wrote the screenplay as well as the music for the film, describing it as an "anti-musical musical rock opera". Among the cast are theater stalwarts Bart Guingona, Pinky Amador, and Bituin Escalante.
Diaz is a proponent of the slow cinema movement and is well known for producing lengthy films (Ang Panahon ng Halimaw runs just under four hours) focused on social and political issues in the Philippines. His films have been well-received by international critics, and this is the third time his work has featured at the Berlinale. His previous film Hubad sa Ilalim ng Buwan (Naked Under the Moon) screened in 2000, while Hele sa Hiwagang Hapis (A Lullaby to the Sorrowful Mystery) was included in the 2016 competition and won the Alfred Bauer Prize.
You can watch the official trailer for Ang Panahon ng Halimaw below!
Comments