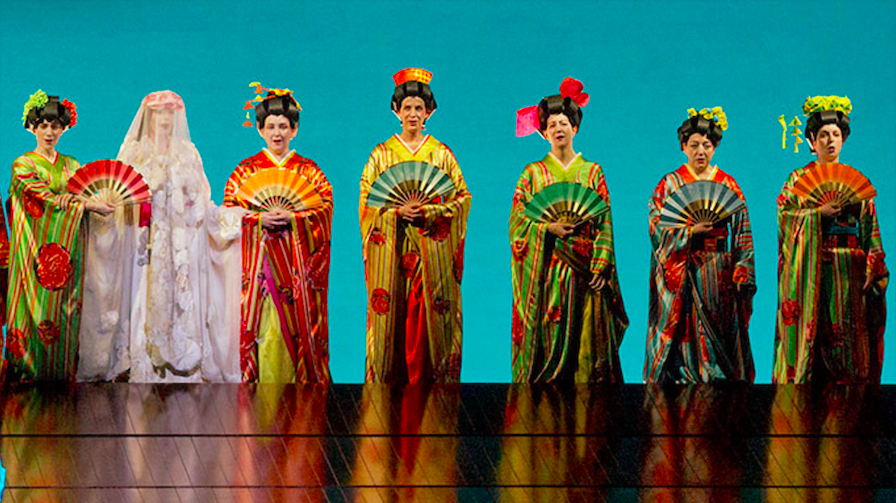 'La Bohème', 'Madama Butterfly' and other Operas to Stream
The Metropolitan Opera celebrates the work of Giacomo Puccini this week for its free Nightly Met Streams series. The prestigious, New York-based opera company will be streaming seven classic works by the composer from September 21 to 27.
Giacomo Puccini was an Italian composer who is known as one of the greatest exponents of operatic realism ("verismo") which sought to portray stories about realistic subjects such as the average man and woman instead of focusing on gods, mythological figures or kings and queens.
Puccini's work has inspired modern stage musicals, two of which are included in this week's lineup of free streams. 
Miss Saigon, Claude-Michel Schönberg and Alain Boublil's tragic love story between an Asian woman and her American lover, was based on Puccini's 1904 opera Madama Butterfly. 
Rent, Jonathan Larson's rock musical about poor young artists struggling with HIV/AIDS in Lower Manhattan's East Village, was based on Puccini's 1896 opera La Bohème.
Each free stream will be available at MetOpera.org starting 7:30 PM ET (7:30 AM of the next day, Manila time) and will only be up for 23 hours.
Here is the schedule for the week:
September 21: La Rondine
Conducted by Marco Armiliato; starring Angela Gheorghiu, Lisette Oropesa, Roberto Alagna, Marius Brenciu, and Samuel Ramey. Originally broadcast January 10, 2009.
September 22: La Fanciulla del West
Conducted by Nicola Luisotti; starring Deborah Voigt, Marcello Giordani, and Lucio Gallo. Originally broadcast January 8, 2011.
September 23: Manon Lescaut
Conducted by Fabio Luisi; starring Kristine Opolais, Roberto Alagna, Massimo Cavalletti, and Brindley Sherratt. Originally broadcast March 5, 2016.
September 24: Madama Butterfly
Conducted by Patrick Summers; starring Patricia Racette, Maria Zifchak, Marcello Giordani, and Dwayne Croft. Originally broadcast March 7, 2009.
September 25: Tosca
Conducted by Emmanuel Villaume; starring Sonya Yoncheva, Vittorio Grigolo, and Željko Lučić. Originally broadcast January 27, 2018.
September 26: Turandot
Conducted by Yannick Nézet-Séguin; starring Christine Goerke, Eleonora Buratto, Yusif Eyvazov, and James Morris. Originally broadcast October 12, 2019.
September 27: La Bohème
Conducted by Nicola Luisotti; starring Angela Gheorghiu, Ainhoa Arteta, Ramón Vargas, Ludovic Tézier, Quinn Kelsey, Oren Gradus, and Paul Plishka. Originally broadcast April 5, 2008.
Comments