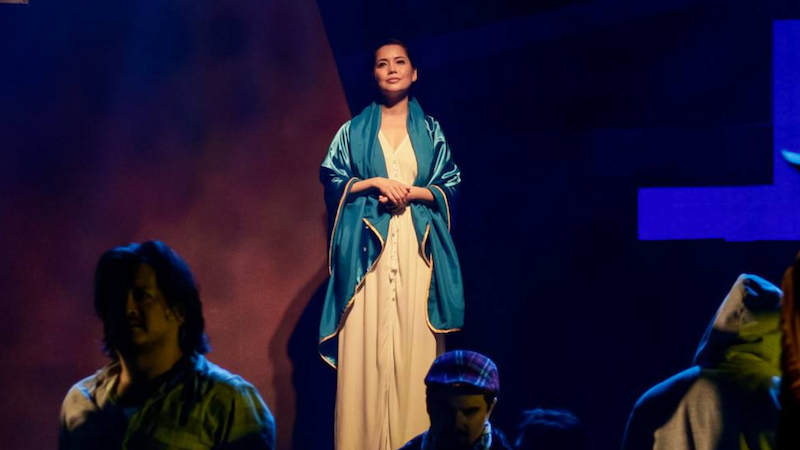 "Guadalupe" Musical to Stream Online
Guadalupe the Musical will be streaming online for 24 hours only!
Directed by Baby Barredo, with book and lyrics by Joel Trinidad (also assistant director), and music by Ejay Yatco, the production initially ran from September 28 to October 14, 2018 at the Meralco Theater. Set in 1531, the original musical is based on the story of Our Lady of Guadalupe, where a series of unexplained events in a newly conquered land then known as New Spain change the world forever.
The streaming cast features Cocoy Laurel as Juan Diego, Noel Rayos as Archbishop Juan de Zumarraga, Shiela Valderrama-Martinez as Tour Guide/ Narrator, Kuya Manzano as Governor Guzman, Onyl Torres as Juan Bernardino, Kyla Rivera-Soong as Clara, Arman Ferrer as Luis, and Miguel Vasquez as Vargas.
The cast also includes Roxy Aldiosa, Mikee Baskiñas, Paula Paguio, Ian Hermogenes, Hiro di Angelo, Addy Avecilla, Alfritz Blanche, Faith Cabebe, Joshua Cabiladas, Charm Barretto, VJ Cortel, Rubyrica Efren, Jerome Fugoso, Rhapsody Li, Adrian Lindayag, Alecx Lorica, CK Manalili, JP Puducay, Nicky Triviño, Ryan Caraan, Dindo Divinagracia, Erick Fatalla, Jeffer Kim, Manolo Martinez, and Numeriano Carlos Sison.
Joining Barredo, Trinidad, and Yatco in the creative team are Nicky Triviño (assistant scriptwriter and second assistant director), Ria Pangilinan (second assistant director), Julie and Rose Borromeo (choreographers), Aixia Mallary (assistant choreographer and dance captain), Mio Infante (scenic designer), Celia Diaz-Laurel (costume designer), John Batalla (lighting designer and technical director), and Rards Corpus (sound designer).
The show will begin streaming on October 30, 11:30am and will be available to view for 24 hours only, with tickets at P500 if purchased in September, and P700 if purchased in October. Tickets can be bought at ticket2me.net.
You can watch a sneak peek of the show in the video below.
Comments