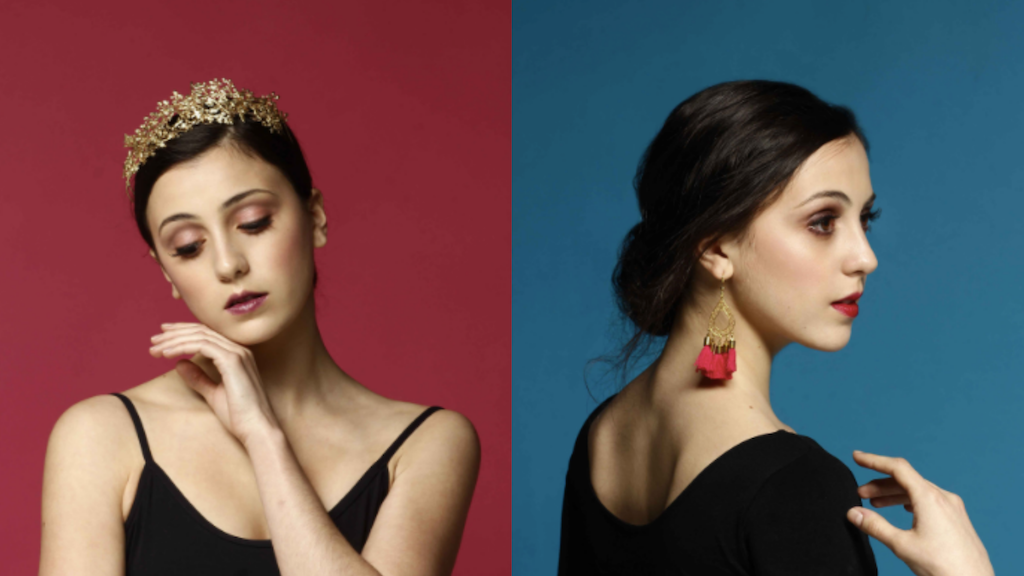 Katherine Barkman is Ready for Her Next Adventure
At 18 years old, Pennsylvania native Katherine Barkman packed her bags and joined Ballet Manila in 2015 as a principal dancer, the youngest to have ever been called to the position. In the last 3 years, she performed as Odette/Odile in Swan Lake, Kitri in Don Quixote, Giselle in Giselle, Aurora in The Sleeping Beauty, the Sugar Plum Fairy and the Snow Queen in The Nutcracker, Juliet in Romeo and Juliet, Nikiya in La Bayadere, title roles in Macuja-Elizalde's original choreographies of Cinderella and Snow White, and Corazon in the world premiere of Martin Lawrance's Rebel: EDSA 30, including Medora in Le Corsaire, her final performance as guest principal dancer for the company.
This year alone, she won silver medals for two of the most prestigious international ballet competitions: The USA International Ballet Competition in Jackson, Mississippi, and the Varna International Ballet Competition in Bulgaria.
We asked her a few questions to know her process, her experiences with Ballet Manila, and what's next in store for this young, flourishing ballerina:
What's a day in your life like?
The first thing I do when I wake up is drink a glass of water and then I meditate for 10 to 20 minutes to start the day. I eat a good breakfast, call my family, and then it's off to the studio. I like arriving about an hour before class to do a warm-up workout, then I take ballet class followed by rehearsals. I end the day with cross training in the pool or extra stretching. My daily life is simple and quiet. I spend evenings reading, writing, or sewing pointe shoes. I meditate and then try to sleep early. When I travel to different countries to perform, I try to keep the same schedule but touring life is a lot more crazy!
Did you always want to be a ballerina?
Yes! From the time I was 2 years old, I told my parents I was going to become a ballerina and insisted they get me ballet lessons!
From Pennsylvania, you ended up dancing for a ballet company halfway across the world, how did that happen?
It was really by fate that I came to the Philippines. I had a few waiting offers to join studio companies in the United States, but out of curiosity I sent my video and resume to about 50 companies in Europe and Asia. I got an email reply from Ballet Manila's artistic director, Lisa Macuja-Elizalde. She was offering a unique opportunity to perform principal and soloist roles and continue to train in the Vaganova method. I trusted my gut, packed my bags, and followed my heart!
We heard your move to Manila was your first time living alone. Can you share your experiences of adjusting to a different country and a different culture?
Moving to the Philippines was one of my greatest challenges. I had to completely re-learn how to live. Life here was tougher than it was living at home in America, but I wish more people are able to experience the beautiful process of immersing yourself in a foreign country. My perspective shifted and despite a lot of loneliness and uncertainty, I only became stronger and more independent.
Your first professional job as a dancer is immediately as principal, did you feel some pressure to prove yourself?
Not only was I "the new girl" I was being thrown in the deep end of the water, handling roles my body and mind were not always ready for. But I always said "yes" and then learned as I went along. At first I didn't know how to handle the pressure, I took everything so seriously and always felt this tremendous weight that everyone was expecting me to be flawless. What if I couldn't deliver? What if I disappointed everyone? I learned this was such a selfish way to live on my part, so I changed my focus.
The best way to alleviate the pressure of having all eyes on you is to turn your eyes on serving others. Instead of viewing my position as a burden, I began viewing it as a responsibility to lead, to set a good example and live with integrity. I began focusing less on myself and more on how I could use my position to positively influence others. I decided to enhance my abilities– not to impress but to delight. I spent free time chatting with scholars and students in the studio and helping them when they needed it. I chose to bring in positive, happy, and hardworking energy into the studio everyday and hopefully it made the day a little brighter for those around me.
Do you wish you went through the ranks in ballet, so to speak (corps de ballet, then soloist, then principal), before becoming principal?
I was given a unique opportunity to be principal right away. I did, however, still experience dancing soloist roles like the Cat in Pinocchio and the Diamond Fairy in Sleeping Beauty. My path was very unconventional to say the least. Sometimes I wonder if I would have been more confident or self-assured if I had more time and learned to dance in the corps, but it's hard to compare paths. Every role is important on stage and I am grateful no matter my position.
From principal ballerina for Ballet Manila, you're off on your next adventure as principal ballerina for the Washington Ballet, can you tell us how that came about?
The Washington Ballet actually has no ranks, so I am joining as an artist of the company. After meeting the artistic director and iconic ballerina, Julie Kent, at the 2018 USA IBC in Jackson, she personally invited me to be a guest artist with the company for their season opener at the Kennedy Center. I was honored to perform the Black Swan pas de deux and Balanchine's Tarantella alongside other guest stars like Marcelo Gomes, Stella Abrera, and Connor Walsh.
After working closely with Ms. Kent and the rest of The Washington Ballet staff, it became clear there was a great potential for growth and opportunity. I met with Ms. Kent and discussed the offer with Ma'am Lisa. It felt like the right next step in my career. The Universe works in amazing ways and I had to just say yes!
How does it feel to be performing your last show, Le Corsaire, and leaving Ballet Manila?
It feels surreal. I can't believe it's my last show. Ballet Manila is like home to me. I have grown up here in so many ways! I was happy to dance this happy, light ballet as my farewell performance. I am sure I will be back in the future.

In your young career, what would you say has been your most memorable experience?
Although it's only been three years, I have been blessed with many incredible and memorable experiences. For me though, the most memorable was my debut as Odette/Odile in the full-length Swan Lake. It was like the opening of a new chapter for me. It was a tremendous challenge to dance that ballet at just 20 years old, but it is a performance that lingers in my mind as a reminder of resilience and courage.
What do you think ballet teaches young women about female empowerment?
Ballet has taught me a lot about myself and what it means to be empowered, most of which I learned in lessons offstage. Being empowered, for me, isn't even about gender. I believe everyone should live an empowered life. My personal breakthrough came when I finally realized I was no longer willing to base my happiness or unhappiness on the actions of others, or circumstances I was in.
Empowered meant that I couldn't control what happened to me, but I always had the power to choose how I let it affect me. I became entirely responsible for my actions, decisions, life choices, and consequences. I could no longer blame anyone for my unhappiness or discontent nor could I give my power away and rely on others to make me happy. Being empowered is a process, one that is challenging me everyday. But moment to moment, I try to choose joy in every condition and remember I am creating my best life with my own hands.
Do you have any advice for aspiring ballerinas?
It's not what you do, it's who you become that counts. It's normal to get discouraged or lose faith. It's normal to not feel good enough, (I feel that most days, too!) and to compare yourself to lives projected on social media. My advice is to always focus on the love dancing brings you, it puts everything in perspective.
If it brings you love, share it and let nothing stop you from forging your dreams. Dreams don't come true by coincidence. The magic happens in little moments everyday when you wake up and just decide that today, no matter what arises, you will continue to do what you love with grace, humility, and unwavering courage.
Comments