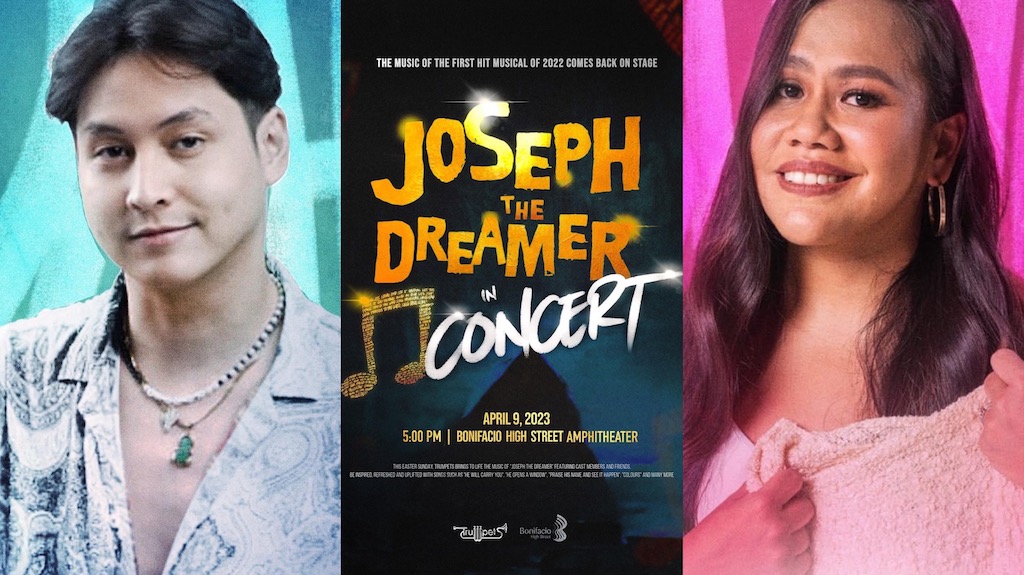 'Joseph the Dreamer' to Stage Musical Concert this April
Joseph the Dreamer will be staging a concert version of the musical for one day only on April 9, 5pm at the Bonifacio High Street Amphitheater.
Daniel Delgado, who played the role of Issachar in the musical, will be playing the role of Joseph for the concert. Featured cast members who will be returning to play their roles are Audie Gemora as Jacob, Bituin Escalante as Rachel, Kayla Rivera as Asenath, Carlo Orosa as Pharaoh, Aldo Vencilao as Mr. Potiphar, and Kiara Dario as Mrs. Potiphar.
Returning to play the ensemble are Anton Posadas, Coleen Paz, Edrei Tan, Eggo Velasco, Jim Ferrer, Justine Narciso, Paul Valdez, Kathleen Francisco, Matthew Barbers, and Carlos Canlas.
They will be performing songs from the musical such as He Will Carry You, He Opens a Window, Praise His Name and See it Happen, Colours, and more. The show is directed by Nelsito Gomez.
The venue is open-air and will be open to audiences free of charge.
Written by Freddie Santos, based on Cam Floria's cantata entitled Dreamer: What Really Happened to Joseph, Joseph the Dreamer is based on the biblical story of Joseph, the 11th son of Jacob. The musical production most recently ran last July 2022 and for a limited extended run last November 2022 at the Maybank Performing Arts Theater, BGC.
Comments