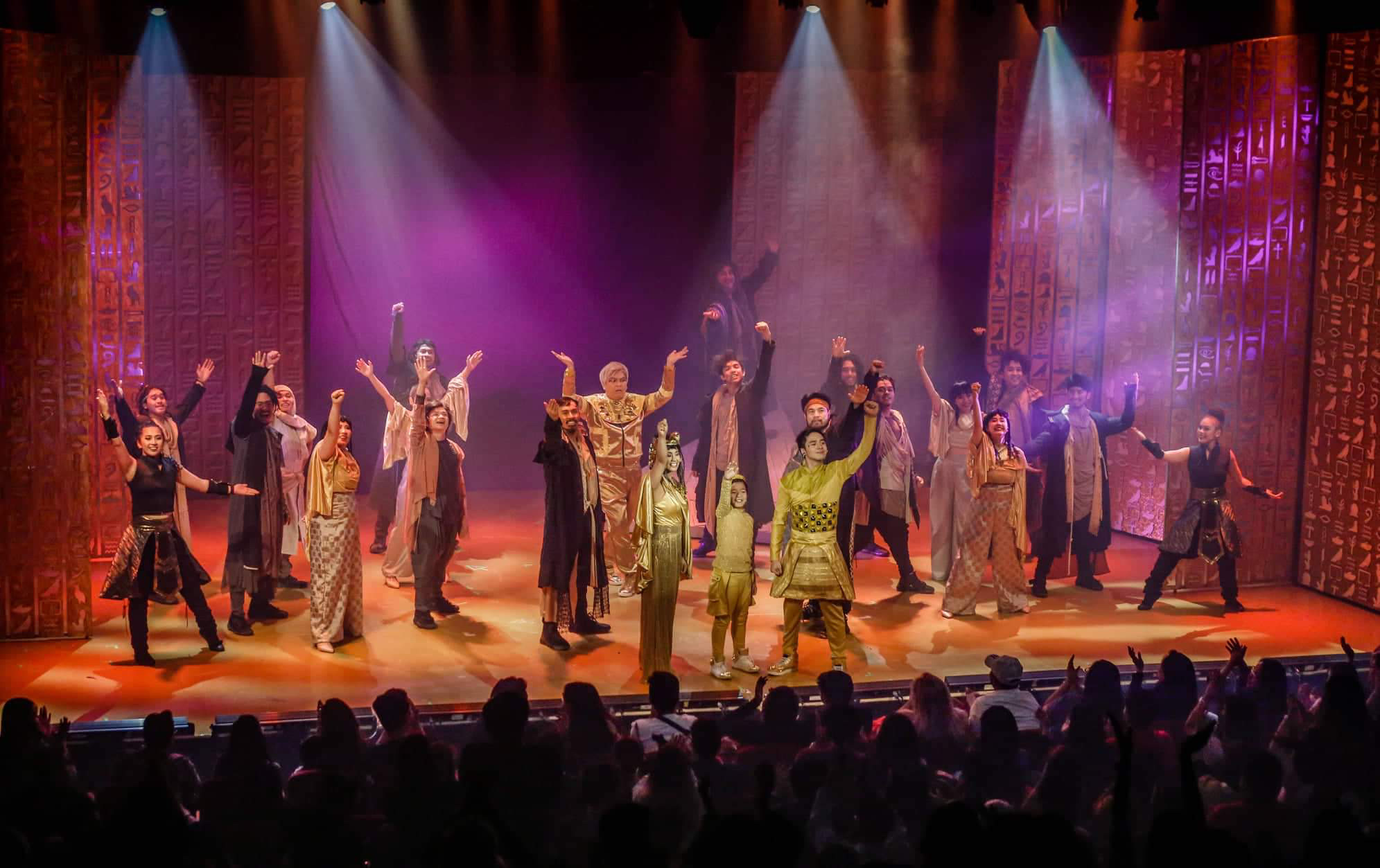 "Joseph the Dreamer" Adds 4 More Shows to Its Final Weekend
Trumpets Inc.'s Joseph the Dreamer, which was supposed to close on March 7, 3pm, has added a few more shows!
The sold-out run, which opened on February 21 at the Maybank Performing Arts Theater, has been extended by four more shows– March 6, 8pm, March 7, 8pm, and March 8, 3pm and 8pm.
REVIEW: "Joseph the Dreamer" is a kaleidoscope of music and movement
Written by Freddie Santos, based on Cam Floria's cantata entitled Dreamer: What Really Happened to Joseph, the production is directed by Paolo Valenciano, with musical direction by Myke Salomon. The show stars Sam Concepcion in the titular role, with Audie Gemora as Jacob, Bituin Escalante alternating with Lani Ligot as Rachel, Kayla Rivera as Asenath, and Carlo Orosa as the Pharaoh.
FIRST LOOK: "Joseph the Dreamer" Cast Starring Sam Concepcion Perform Excerpts from the Musical
Also in the cast are RJ Dela Fuente as Reuben, Carlos Canlas as Levi, Paul Anthony Valdez as Judah, Neo Rivera as Dan, Jim Ferrer as Napthali, Renz Bernardo as Gad, Edrei Tan as Asher, John Paul Fausto as Issachar, Joshua Ade Valenzola as Zebulun, Guido Gatmaytan as Benjamin, Aldo Vencilao as Potiphar, Alys Serdenia as Potiphar's wife, Elai Estrella as Mannaseh, Eli Luis as Mannaseh, Matthew Barbers as Simeon, and ensemble members Mitzi Lao, Jo Mari Logdat, Coleen Paz, Samantha Libao, and Kathleen Francisco.
Joining Valenciano and Salomon in the creative team are Nelsito Gomez as Associate Director, Mio Infante as scenographer, Dong Calingacion as lighting director, Rards Corpus as sound engineer, and A Team's Mike Arda as choreographer.
READ: "Joseph the Dreamer", from 1989 to 2020
The show is also set to fly out to Cebu this May.
You can buy tickets HERE.
Comments