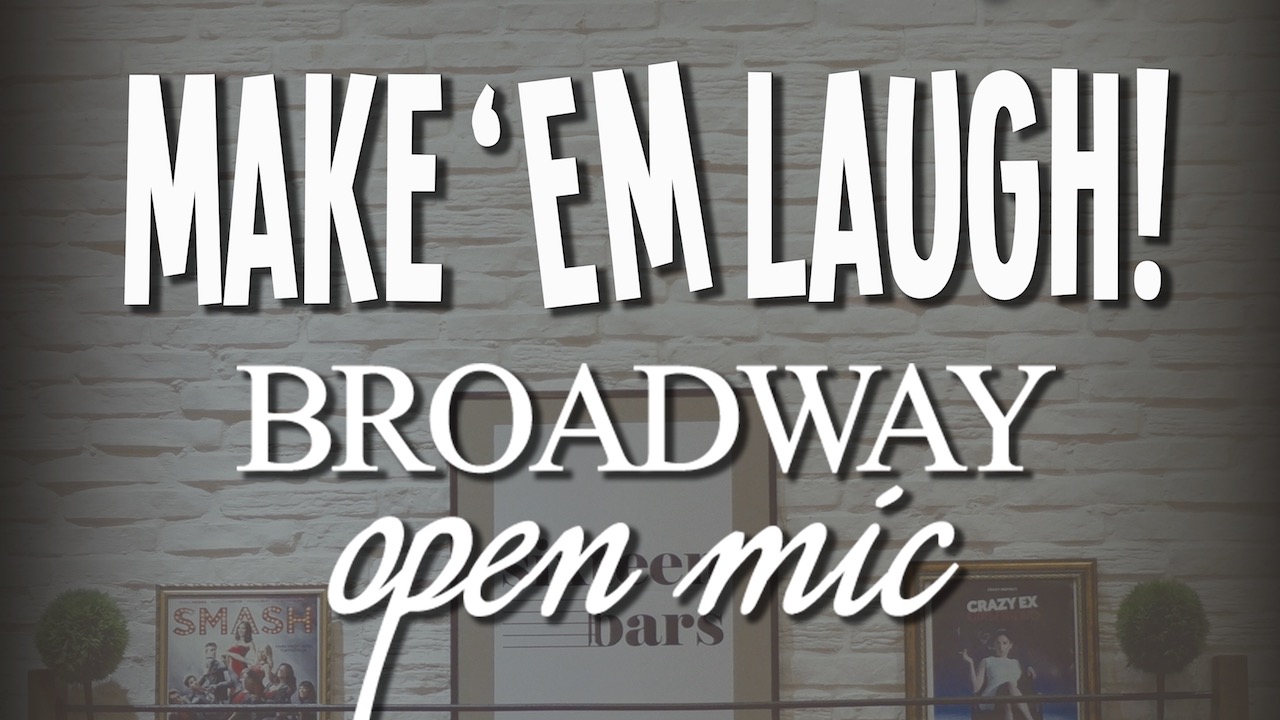 It's Comedy Night at Sixteen Bars' Broadway Open Mic this June!
Get ready to have your funny bone tickled — Sixteen Bars-style!
For the twelfth Broadway Open Mic, a night of smiles and laughter awaits as Sixteen Bars bring you "MAKE 'EM LAUGH." Bust out your sheet music for The Book of Mormon, Legally Blonde, Avenue Q, Spamalot, and more of musical theatre's funniest! Let your inner comedian loose because for this Broadway Open Mic, there's only one rule: MAKE US LAUGH.
MAKE 'EM LAUGH: Broadway Open Mic will be held on June 17, 2018 at Staple and Perk Café in Ecoplaza Building (2305 Chino Roces Ave., Makati City). Registration opens at 6:00 PM. The event runs from 07:00 PM to 12:00 MN. Performance slots are first-come, first-serve, and will only be reserved upon registration at the venue.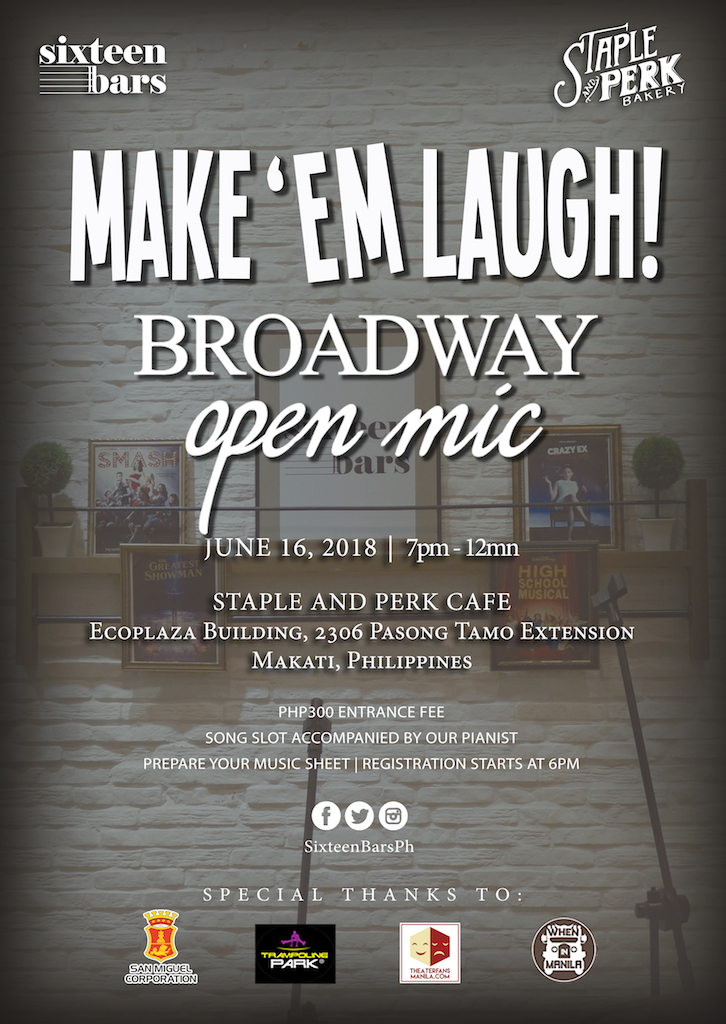 ABOUT SIXTEEN BARS
Sixteen Bars is a performing arts education company whose goal is to provide the needs of developing theatre practitioners in Metro Manila. Our services mainly consist of masterclasses, workshops, and other events geared towards artistic training and comprehensive education in music, acting, dance, and writing.
ABOUT STAPLE AND PERK CAFÉ
Staple and Perk Café started out as a commissary supplying breads and pastries to restaurants and hotels in Metro Manila. With the opening of its first 24-hour shop in Ecoplaza Building in Makati, Staple and Perk Café has been serving meals, coffee, breads and pastries to the people of Pasong Tamo Ext. Apart from being a café/bakery, Staple and Perk Café acts as a venue for various art performances and events.
Comments