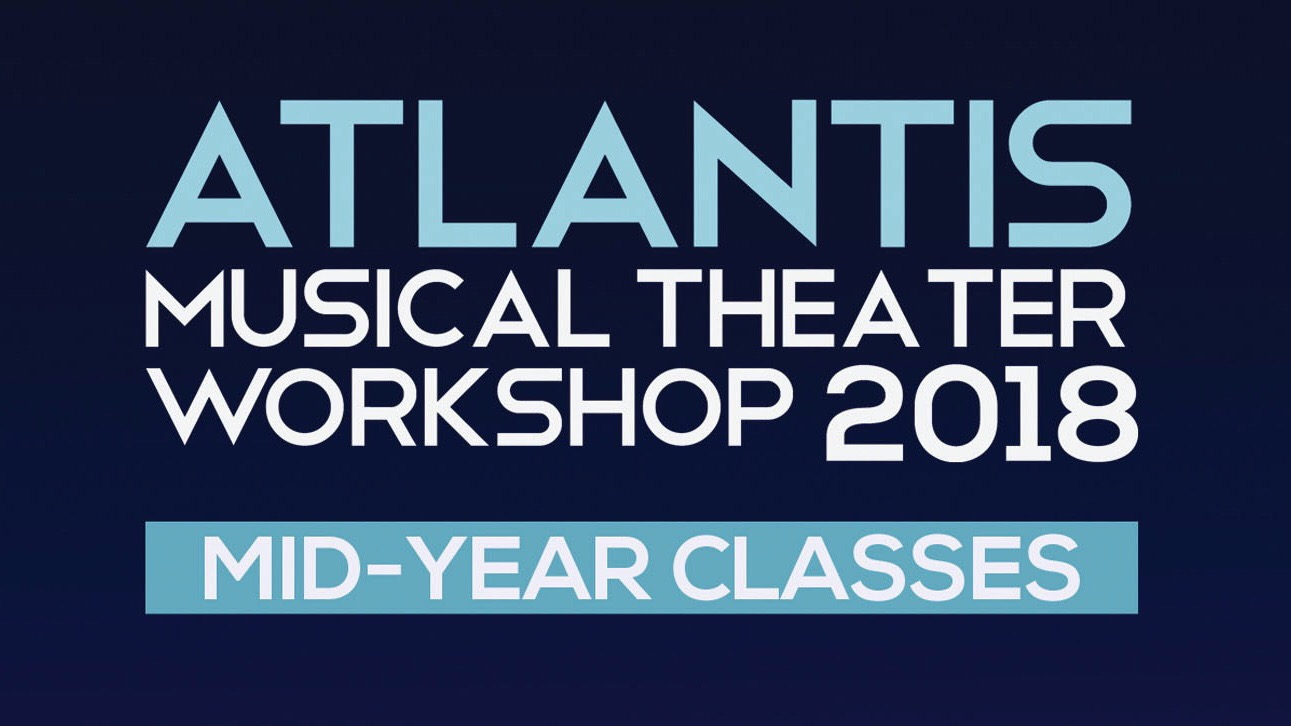 Atlantis Theatrical Announces Mid-Year Musical Theater Workshops
ATLANTIS THEATRICAL will be holding its next cycle of musical theater classes for kids (ages 7 to 12), teens (ages 13 to 17), and adults (ages 18 and up) this June and July. All classes will be facilitated by ATLANTIS teaching artists, so students will have the unique experience of learning from and working with the best in the industry. Classes will be held at M Studio, 3/F Oakridge Plaza, Paseo de Magallanes, Makati City. End-of-course recitals will be held on July 21 at RCBC Theater, Makati City.
The Musical Theater Workshop for Kids and Teens is a month-long intensive that will take students through the rudiments of acting, singing, and dancing for musical theater. Storytelling, improvisation, and voice and movement techniques form the core of the program. Classes are from June 25 to July 20, Mondays to Fridays, 9am to 12nn (Kids) and 1 to 4pm (Teens).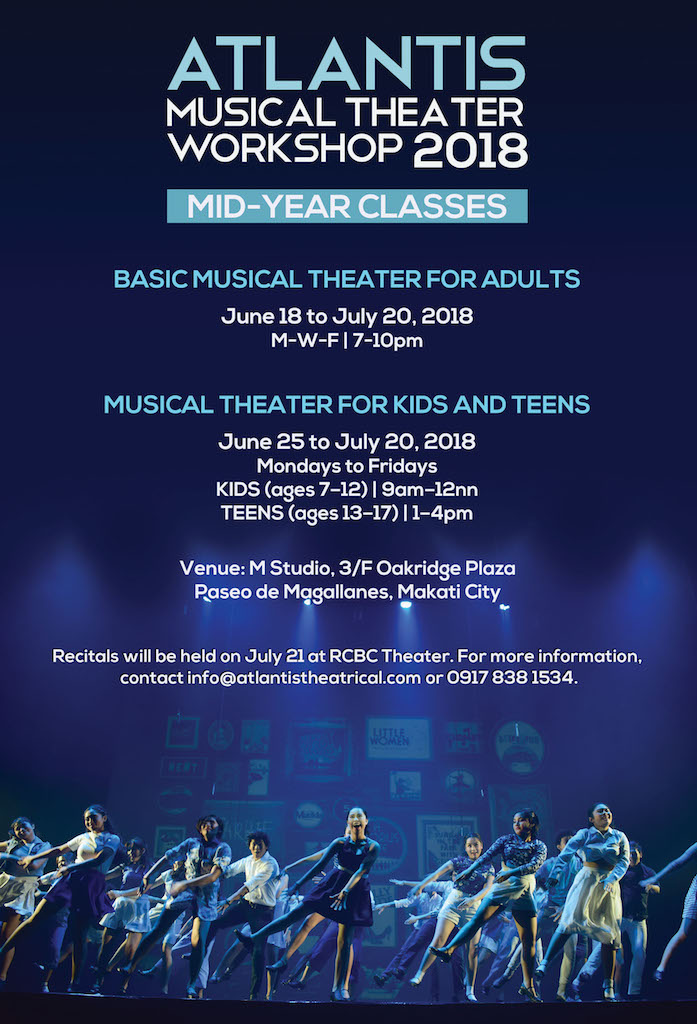 The Basic Musical Theater Workshop for Adults is open to everyone who wishes to enhance their singing, acting and dancing skills. It delves into basic theatre history, stage terminologies, and fundamental theatrical concepts. It also introduces students to jazz dance performance and assists them in exploring vocal techniques for the stage. Classes are from June 18 to July 20 every Monday, Wednesday, and Friday, 7–10pm.
Over the past few years, ATLANTIS THEATRICAL, in partnership with TEN BRIDGES MEDIA, has given birth to several very well-received productions including Ghost the Musical, Shrek the Musical, Rock of Ages, Saturday Night Fever, The Bridges of Madison County, Jersey Boys, Fun Home, and more recently Kinky Boots the Musical and Matilda the Musical.
For inquiries and slot reservation, contact ATLANTIS at info@atlantistheatrical.com or at 0917 8381534.
Comments