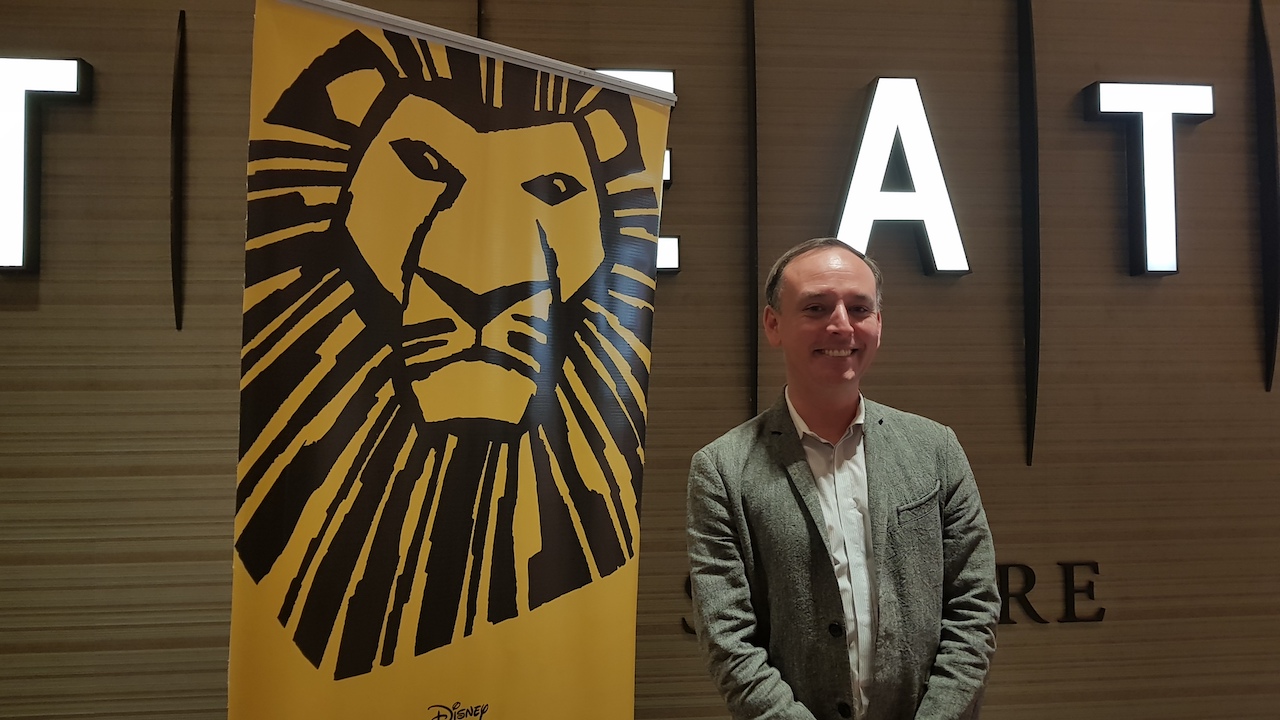 Interview: Disney Theatrical Group Talks Adapting The Lion King to the stage
Adapted from the beloved 1994 Disney animated feature, The Lion King musical, helmed by director Julie Taymor, is the top-grossing Broadway musical of all time. The musical won 6 Tony Awards, including Best Musical, and Best Director for Taymor, making her the first female to have won the coveted award. Associate Director Anthony Lyn calls it a "theatrical event" unlike any other traditional musical theater piece.
After 21 years, the musical has finally landed on our shores as the first stop of its first international tour. Director of International Strategy for the Disney Theatrical Group (DTG), Felipe Gamba, explains this further by saying, "We have produced the show all over the world but always in local productions that stay in the same market. But thanks to the Michael Cassel Group, we're going to be able to bring the show to many places. Now it is kind of this travelling troupe and we have never really done that before." The show will only be running until May 20 at The Theatre Solaire. You only have 3 weeks left to catch the show! Make sure you get your tickets HERE.
Gamba is responsible for DTG's international licensing business and for managing the relationship with producing partners and licensees around the world, as well as developing strategy for international growth. He tells us what truly sets this show apart.
What is the most challenging part of staging the first international tour of The Lion King?
It is a show that's very demanding on so many levels. There's such a level of sophistication with what Julie Taymor and her team created, so unlike any other Broadway shows. It is kind of a genre in and of itself that even performers who are very talented and who have had experience doing Broadway-type theater have a lot to learn.
You have for instance the puppetry. That's a whole layer of complication. Now with this international tour, the challenge is more the logistics of thinking of the future because it takes a village to put this show together.
The international tour is a first so there are additional logistics and challenges that had to be figured out. But in terms of putting the show on the stage, it is a similar process to others that we've been through.
What makes The Lion King special?
The success of The Lion King is just unprecedented. It's unique. In terms of the music, it's that energy of Africa that I think speaks to us all regardless of what continent we are on. It's kind of in our DNA. It's almost as if it had always existed.
That feeling with the music of The Lion King, with the opening and the Circle of Life, you just feel on some level that it's something that's been sung and performed for ages. It has a very ancestral quality to it, and that I think is a differentiator from other Disney movies, even the ones that have brilliant beautiful scores and wonderful music.
When you hear that chanting at the top of Circle of Life, no matter where you're from, how old you are, where you grew up, you just get deeply moved. And why that is, I don't think anybody knows that answer. Maybe we have been singing it in our collective consciousness for hundreds of years. I don't know.
What's the most rewarding thing about being able to translate a Disney animated classic to the stage?
It's the joy of when you have found the right language and the right idea, and that's different from one movie to another. The choices that Julie Taymor and her team made for The Lion King are very appropriate for The Lion King but it doesn't mean that those answers are the same ones that we needed to answer when we were figuring out how to do Frozen on stage, or how to do Beauty and the Beast or how to do Aladdin. Each of those movies kind of come with their own set of questions.
But I think ultimately it's about finding the idea. Why even transfer it to the stage? We never just do it because it is very popular and very strong as a title because there are plenty of movies in the Disney collection that are wonderful, whether animated or live action. But just when we've asked that question, they just haven't seemed relevant to transfer to the stage.
So I think the first thing is, does it need to? And then it's about finding the idea and the right way to tell it. And when you find that, when you find the right language and the right idea, then it's just beautiful because our theater adaptation of the movies offer another dimension to the stories and to the characters. There's more depth and there's more time to go into the story telling. There's just a different approach to it. So if you love the movie, then you're going to get a new experience. It's a way of looking at something you love from a different point of view and that I think is a very joyful experience.
You can buy tickets HERE.
Comments