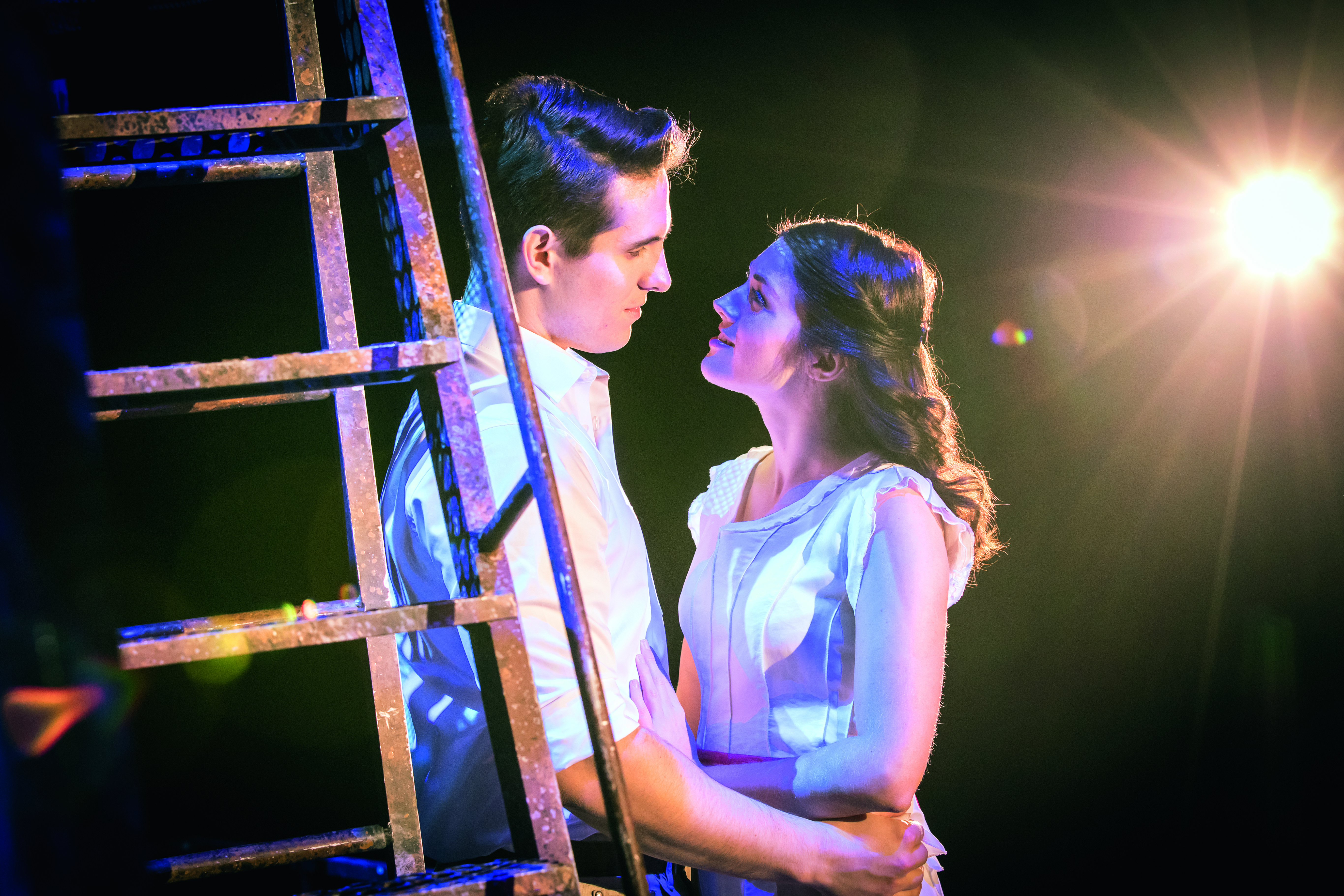 WATCH: Inside the "West Side Story" International Tour
West Side Story opened on Broadway in 1957. Sixty years later, it still lives on— vibrant and relevant as the day it opened.
In two months, Manila will be its next stop and Filipino audiences will be able to watch an all-American cast singing through Stephen Sondheim's iconic lyrics, Leonard Bernstein's memorable music, and even Jerome Robbins' seminal choreography.
The musical has been performed in 100 cities in 20 countries in 4 continents. This current tour has been everywhere from Zurich and Dublin to Istanbul and Hong Kong. After Manila, it will go on to Bangkok and France, among other countries.
It's a large, 11-ton production, 5 of which are used for sets as well as around 50 costumes for 32 cast members. What you will see on stage is only part of the big West Side Story machine.
Each show will feature 21 musicians, conducted by musical director Donald Chan, who has conducted the show over 3,000 times. As for the dances, Robbins' original choreography will be presented under tour choreographer Joey McKneely who learned directly from Robbins, as a West Side Story dancer himself.
Featuring an all-American cast who auditioned last March 2016 on Broadway, the current international tour stars Kevin Hack as Tony, Jenna Burns as Maria, Keely Beirne as Anita, Lance Hayes as Riff, and Waldemar Quinones-Villanueva as Bernardo.
(READ: 'West Side Story' Cast Announced)
Check out photos of the show below:
[slideshowck id=16740]
Make it a dance musical marathon! You can buy West Side Story tickets bundled with Disney's Newsies for 20% off. Click this link for more info.
Comments