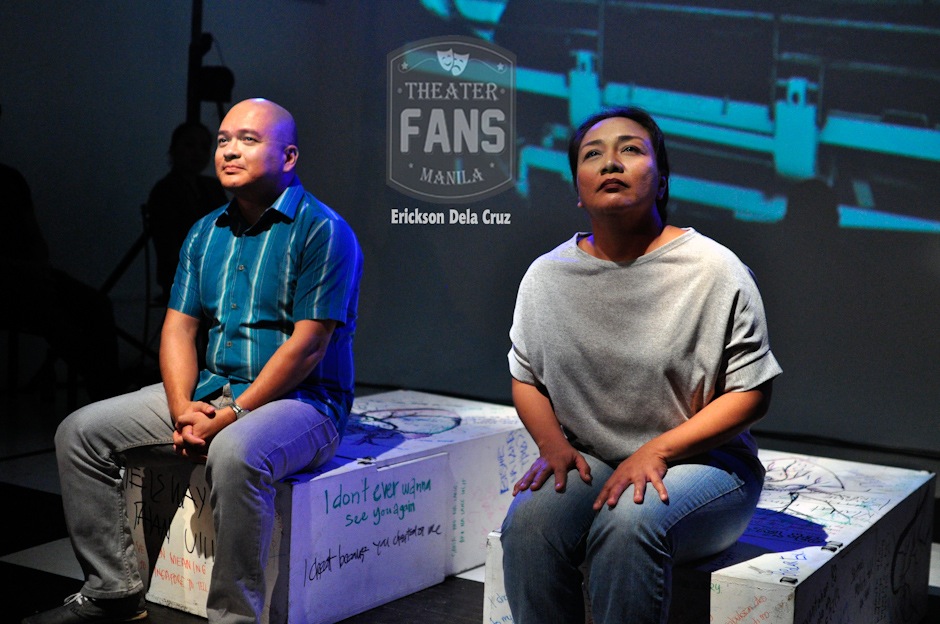 In Photos: Kung Paano Maghiwalay by The Egg Theater Company
These are the sights and sounds from the opening night of The Egg Theater Company's Kung Paano Maghiwalay.
The play tackles the subject of love in scenes that capture moments when break-ups happen. From the hysterically funny to the clinically blasé, the play captures snapshots of relationships disintegrating: a husband decides to split with his wife after recovering from a heart attack, a couple jokes around about breaking up and actually does, a gay couple tries to have a friendly separation, another couple cries through their break-up.
The cast is a mix of seasoned and young thespians– Renante Bustamante, Rachelle Gimpes, Mara Paulina Marasigan, Victor Medina, Juliene Mendoza, Stella Cañete-Mendoza, Sheena Ramos, Paul Jake Paule, Gabs Santos, Sarina Sasaki, Lian Silverio, Andrea Tatad, Floyd Tena, Affy Varona, Andrei Vegas, and Teetin Villanueva.
Photo Coverage by Erickson dela Cruz
The production will run from May 19 to June 4, 2017 at the Pineapple Lab.
Comments