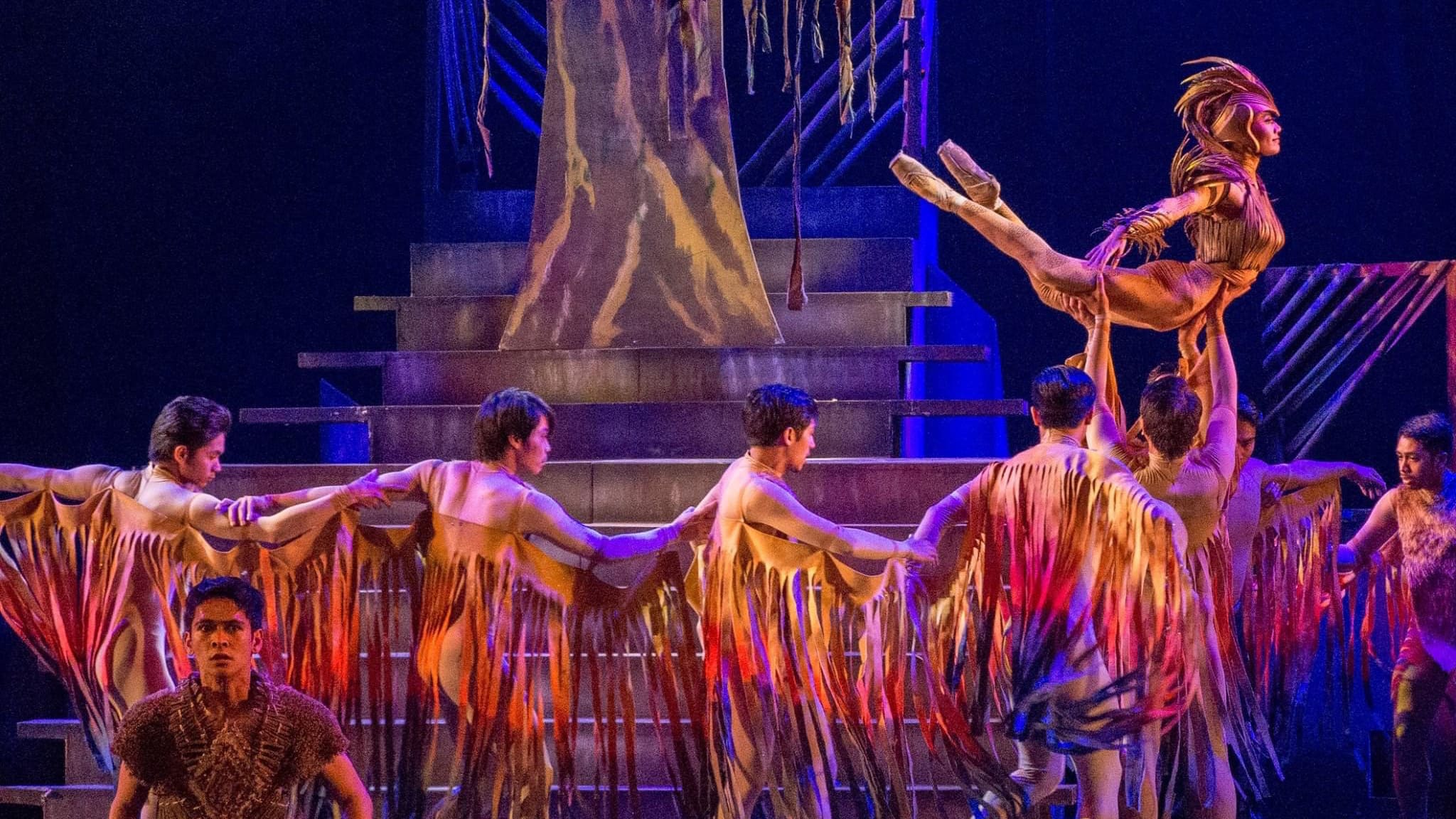 'Ibong Adarna' by Ballet Manila Returns to the Stage this August
Gerardo Francisco Jr.'s Ibong Adarna, which had its world premiere in 2017, returns to the stage this August.
The dance production, which will serve as the company's 25th performance season closer, will feature Principal Dancers Abigail Oliveiro as Ibong Adarna, Mark Sumaylo as Don Pedro, and Romeo Peralta Jr. as Don Diego, who are all reprising their roles from the 2017 production. Debuting as Don Juan is principal dancer Joshua Enciso.
This current adaptation of the Filipino ballet is a restaged production that was intended to be a touring version that would have gone across the country right before the pandemic. It now runs shorter and is now comprised with a smaller company of dancers.
Based on a Spanish-era epic poem, it is about the quest of three princes Pedro, Diego, and Juan, to find a cure for their ailing father. A shaman advises them to find the Adarna whose song can save the life of anyone, even those at death's doorstep. But finding the bird with the enchanted voice is fraught with danger and only one who is pure of heart will have a chance to succeed.
The ballet features original music by Diwa De Leon, son of National Artist Felipe de Leon Jr, a script by Angela Blardony Ureta, and costumes and sets by Make It Happen Workshop.
Ibong Adarna will be staged at the Aliw Theater on August 19 at 8 p.m. and August 20 at 5 p.m. Tickets are available at TicketWorld.
You can watch an excerpt from the 2017 production below.
Comments