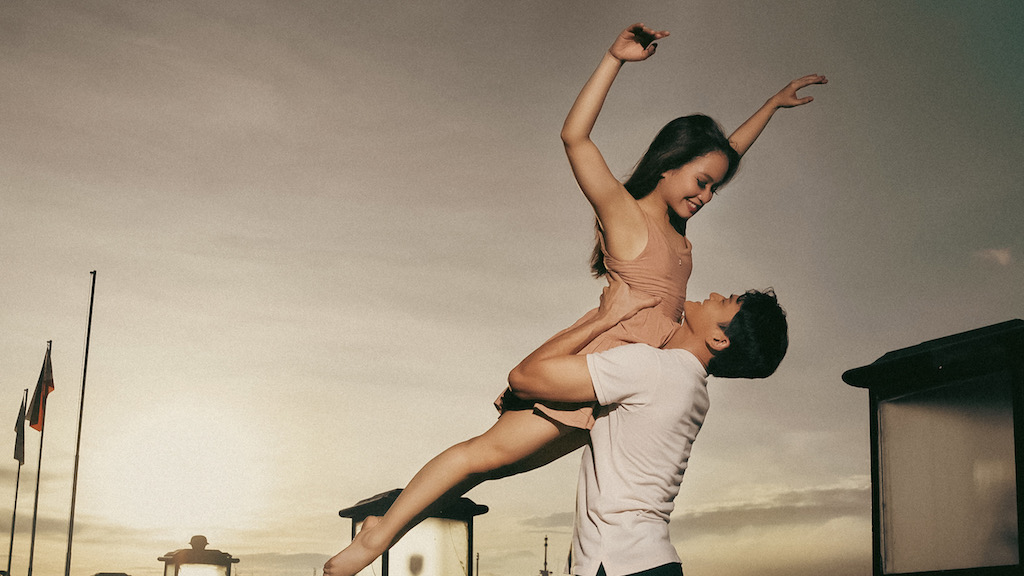 'Don Quixote,' 'Ibong Adarna,' and More for Ballet Manila's 25th Season
After two years' worth of lockdowns, Ballet Manila is back for its 25th season. Last February 8, 2023, Ballet Manila opened the doors of the newly renovated Aliw Theater for a preview launch of their upcoming season: Of Hope and Homecoming.
According to CEO and Artistic Director, Lisa Macuja-Elizalde, "of hope because once again, Aliw Theater is open and live performances are back, and there is a rebirth and a renewal of the ability to perform to a live audience, and of homecoming because after the fire in 2019 and after the pandemic, we are back home in the Aliw Theater. 
"It's bigger, it's better, it's just spectacular." says Macuja-Elizalde.
One major thing to note about this season is how it's set to open in February instead of opening in August as the company usually does. When asked how this decision came to be, Macuja-Elizalde shares, "Creating a season is very difficult, especially because I really didn't know how many dancers I was going to have. I didn't know whether it was possible to put up a season until last year when we opened Aliw Theater. [That is why] I decided to postpone the announcement of a full season of Ballet Manila until all the ballet companies have done theirs."
New twist to an old romance in 'Romeo and Juliet'
Kicking the season off is Martin Lawrance's Romeo & Juliet which is set to take the stage on the 18th and 19th of February. This full-length ballet was inspired by the 20-minute version Lawrance first premiered in the company's fundraising dance concert Tuloy Ang Sayawan. Macuja-Elizalde and Lawrance saw it perfect to open the season with the extended ballet in time for Valentine's day and Arts Month. "A very apt season opener" describes Macuja-Elizalde.

The production is a modern-day interpretation of Romeo & Juliet. Lawrance fused together different elements inspired by Sergei Prokofiev's score, West Side Story – both Baz Luhrmann's 1996 Hollywood film and the Broadway musical, and even OPM music. "I wanted that texture. I wanted that variety" Lawrance shares. The company performed excerpts of When I Met You, Juliet's Bedroom, and Lady K's breakdown.
You can watch a few excerpts below.
Classic is back with 'Don Quixote'
To follow the season's lineup is a beautiful classic that speaks of big dreams and hope winning out, Don Quixote. Macuja-Elizalde is a firm believer in including a classic in every performing season of Ballet Manila. "My teacher once said: Company dancers get strong by doing classical ballet. So I really wanted there to be a full-length classical ballet performance," Macuja-Elizalde shares. "And honestly, the easiest classical ballet performance to put on, if you don't have that many dancers is Don Quixote."
For the performances of Don Quixote in the 27th and 28th of May 2023, Ballet Manila will be featuring guest artists from the San Francisco ballet. Esteban Hernandez is taking the esteemed role of Basilio, and reprising her role as Kitri, is former Ballet Manila Principal Dancer, Katherine Barkman. 
When asked on how she plans on treating the role differently, Barkman shares that she hopes to take the audience alongside her journey as Kitri rather than bringing Kitri to the audience. "I think the biggest difference that I hope would be evident is a more authentic and natural approach to the character that I've been developing artistically."
You can watch an excerpt from the show below.
A shorter and sweeter 'Ibong Adarna'
And finally, closing the show on August 19 and 20, 2023 is Gerardo Francisco's Ibong Adarna. Ibong Adarna was first performed in the Aliw Theater back in 2017 which was well-awarded during its time. Now, being brought back as a season closer, this adaptation of the Filipino ballet is a re-staged production intended to be a touring version that was meant to hit different theaters across the country right before the pandemic. The production is shorter and with a smaller company.
This season's lineup truly speaks of hope and homecoming for Ballet Manila. Staying true to its mission and vision of 'ballet for the people and to bring more people to the ballet,' Ballet Manila is back better and stronger, dancing again in their home at the Aliw Theater.
Comments