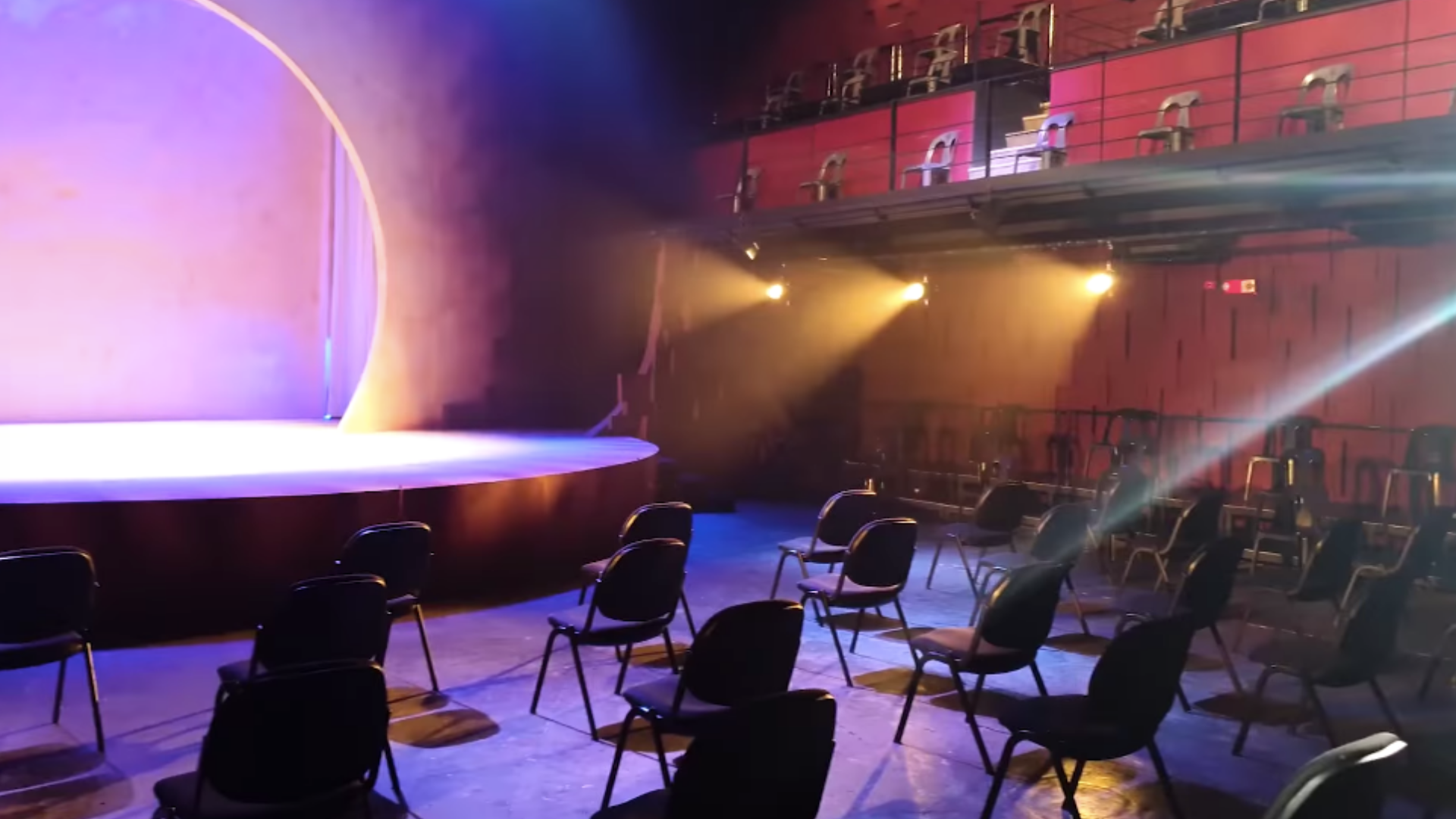 How PETA Theater is Transforming for the New Normal
To say that the theater industry is working with less than ideal circumstances is an understatement. The handling of the pandemic on a national level has made it impossible for the live entertainment industry to even begin scheduling for the 2021 calendar year, and two theater venues seemed to have closed down permanently.
The Philippine Educational Theater Association (PETA), with its 53 years, has weathered through its fair share of major national and global situations, and in speaking with its Artistic Director, Maribel Legarda, and Head of Public Relations, Leloi Arcete, the company is not only coping, but adapting head on to the new normal.
"We're forced to be creative, forced to think outside of the box, think outside of live performances, and engage our audiences in a way we've never done before." says Arcete. "What we're trying to do talaga is not stop whatever PETA has been doing in so many years, but try to cope and adapt it for the digital world."
Beyond Performances
The company is doing this by putting the spotlight on PETA outside of live performances. "What we're trying to do is to get people acquainted with the educational, advocacy side of PETA, the lesser known aspect."
Currently, they're holding workshops and classes averaging on 15-20 students each. Their classes range from creative pedagogy sessions geared towards teachers to Let's Get Creative and Let's Get Creative Plus.
They also regularly post creative readings of stories for children through their Storytelling Sundays. For an upcoming episode, they've partnered up with the Israel Embassy to tell a story of a Jewish girl adjusting to life in the Philippines.
They also host Talk Tuesdays–with their advocacy arm, Lingap Sining–a series of open talks that are "opportunities for people and community players to discuss new contexts and challenges", according to the PETA website. 
Physical Changes
Coinciding with this digital push, PETA has also made changes in their physical space to comply with social distancing guidelines not just to prepare for live performances, but to open up the building for venue rentals.
"Sabi nga ni Virginia Woolf, 'All a woman needs to make art is a space and some money," says Legarda. "When you have space, that gives you a way to be able to develop something, to work. So that's what we're trying to max out in the building by turning it into little studios or rental spaces, not just for us but for the public."
Their studios are ready and equipped for shoots and even live streams. Their main theater has also undergone configurations. From 450 seats, the theater now accommodates 140 to 160 chairs. 
PETA has also put in place other precautions, such as sanitizers, sanitizing mats, temperature checks, and even a QR system for everyone who enters the building to fill out. Employees are still encouraged to work from home, and only about 15-20 people are at their offices at any given day.
The company is trying to practice working with these 'new normal' guidelines. "The dream is really to go live soon," says Arcete about plans of PETA to stage a show and invite live audiences before the year is out. "When the time comes, PETA is prepared."
Digital to Stay
PETA may be adapting to the current situation and preparing for when things are back to normal, but for them, digital is not a mere stop-gap measure. "Kahit bumalik na sa normal and we're going live, I don't think we'll let go [of digital] because there are so many things we can do. It's another platform for our work," says Legarda.
If there's a silver lining to this current global ordeal for the theater company, it's that they were forced to face its digital arm. PETA plans to gate their content, perhaps with their upcoming laboratory in November, where their artists will be encouraged to create offerings that are for digital.
"There's an audience out there. Even our workshops have proven that the digital arm is a possibility. Dati, hindi natin yun ma-imagine diba? Theater is such a physical thing." says Arcete. "But now, after doing things digitally, we see that there's a clamor for it."
Comments