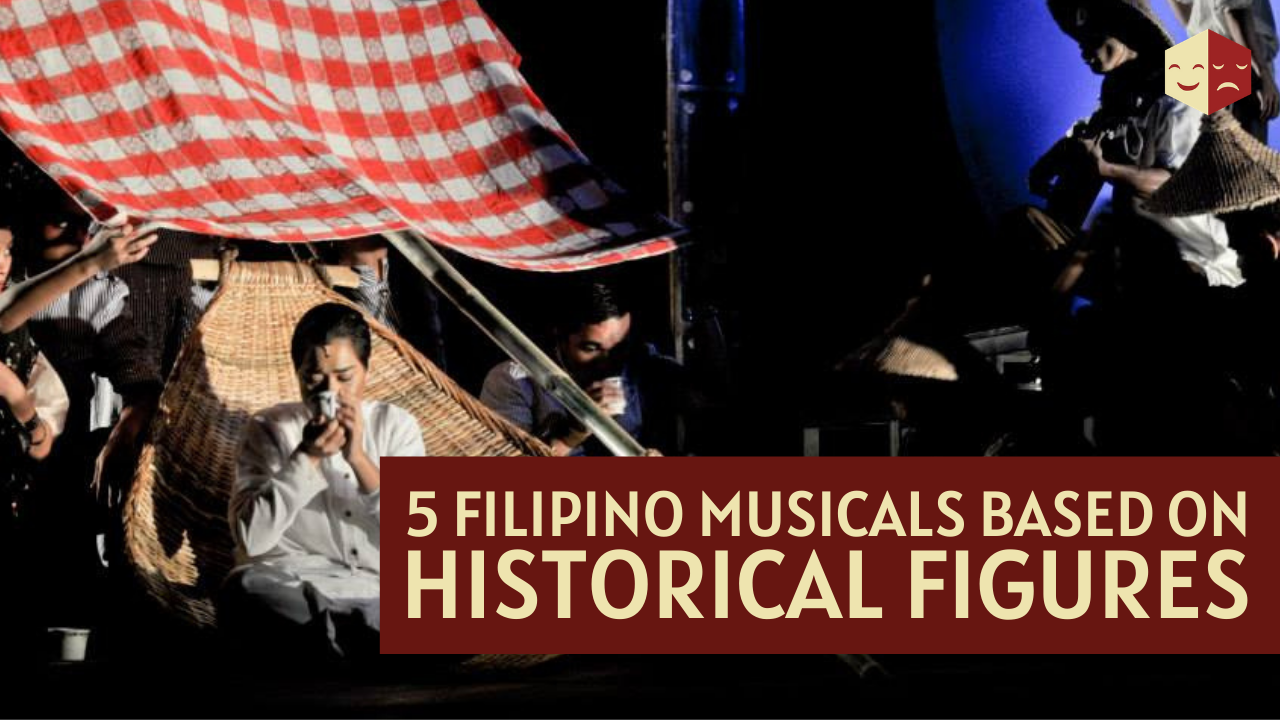 WATCH: 5 Filipino Musicals Based on Historical Figures
The video above is based on an article originally titled "7 Musicals About Filipino Heroes" below:
The way we define heroes is changing. These days, our considered heroes are medical workers, frontliners who are at work every day, educators doing their best to educate despite digital challenges.
Heroes of yesteryears–those we read about in history books and were taught about in schools–are 9 times out of 10 male revolutionists who challenged systems that are no longer working for the Filipino people.
While we wait for heroic musicals about heroines and today's heroes, here's a list of 7 musicals about male Filipino historic figures:
1. Mabining Mandirigma by Tanghalang Pilipino
Apolinario Mabini as the brains of the revolution takes center stage in the steampunk musical written by Dr. Nicanor Tiongson (librettist) and Joed Balsamo (composer and supervising arranger). The production also doesn't shy away from exposing his tense and conflicted relationship with then president Emilio Aguinaldo, who had opposing views on what constitutes as the country's autonomy and independence.
2. Miong by Repertory Philippines
With more recent evidence of Emilio Aguinaldo's potential involvement in Antonio Luna's death, Aguinaldo has become a controversial figure in Philippine history. REP's
Miong
, written and directed by Joy Virata, featuring songs by Ian Monsod and additional lyrics by Freddie Santos, casts a more optimistic light on his life– from his childhood, to his education, to his love story, and to his motivations as a conflicted political leader.
3. Sino Ka Ba Jose Rizal? By Gantimpala Theater Foundation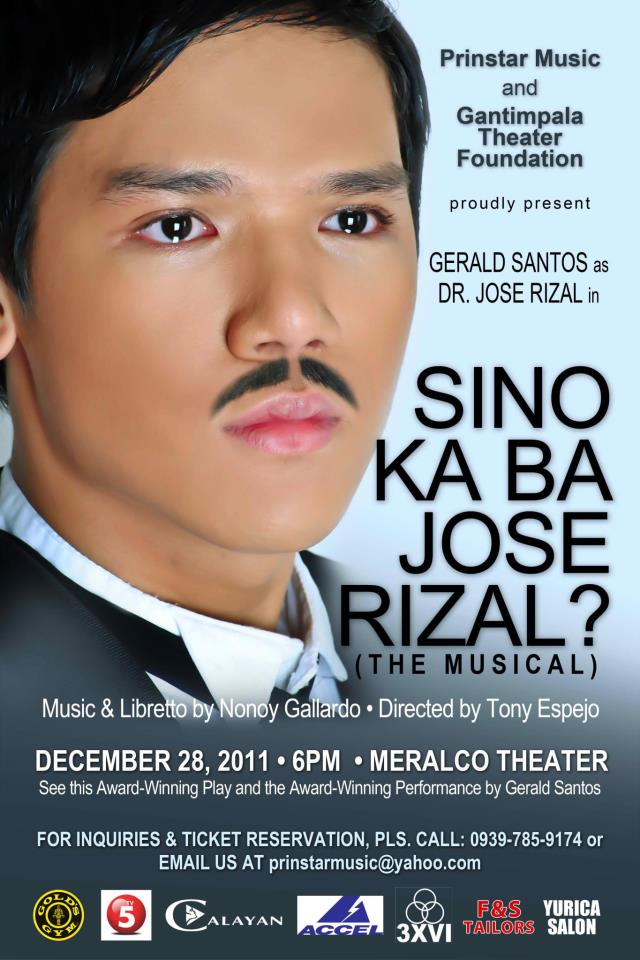 Two productions–one a musical and one a play with music–chronicle the life of our National Hero, Dr. Jose Rizal.
The first one on this list is musical
Sino Ka Ba Jose Rizal?
, written by Nonoy Gallardo (book, music and libretto), that
tackles his relationships with his family– his mother Doña Teodora, his brother Paciano, and his sisters.
. It also follows his devotion to the academe, his ardor for the written word, his romances, and his nationalistic fervor.
4. Batang Rizal by PETA
The second Rizal-centric show,
Batang Rizal
, is a comedy written by Christine Bellen, with music by Vincent DeJesus. It also explores Rizal's childhood, as well as his relationship with his family, his siblings, and his life back in Calamba, Laguna. But in this narrative, Rizal meets Pepito, a boy from the present, as they traverse through time and history and share each other's experiences and struggles.
5. Supremo Redux (2018) and 6. Bonifacio: Isang Sarswela by the Philippine Stagers Foundation (2013)
Revolutionary leader Andres Bonifacio is the focus of both productions staged by the Philippine Stagers Foundation. Written and directed by Vince Tañada, Supremo Redux and Bonifacio: Isang Sarswela follow the life and death of Bonifacio, with the former being the post-modern, re-imagined version of the musical.
7. Aurelio Sedisyoso by Tanghalang Pilipino
Billed as a sequel to Mabining Mandirigma, the rock sarswela tackles the life of Aurelio Tolentino, a seditious playwright and actor who, together with Andres Bonifacio and Macario Sakay, founded the Teatro Porvenir. It dramatizes the conflicts in Philippine society in the period between 1902 and 1907, which constitutes the third phase of the revolution, and the years from 1908 to 1915 which represents the last chapter of Tolentino's life.
Comments