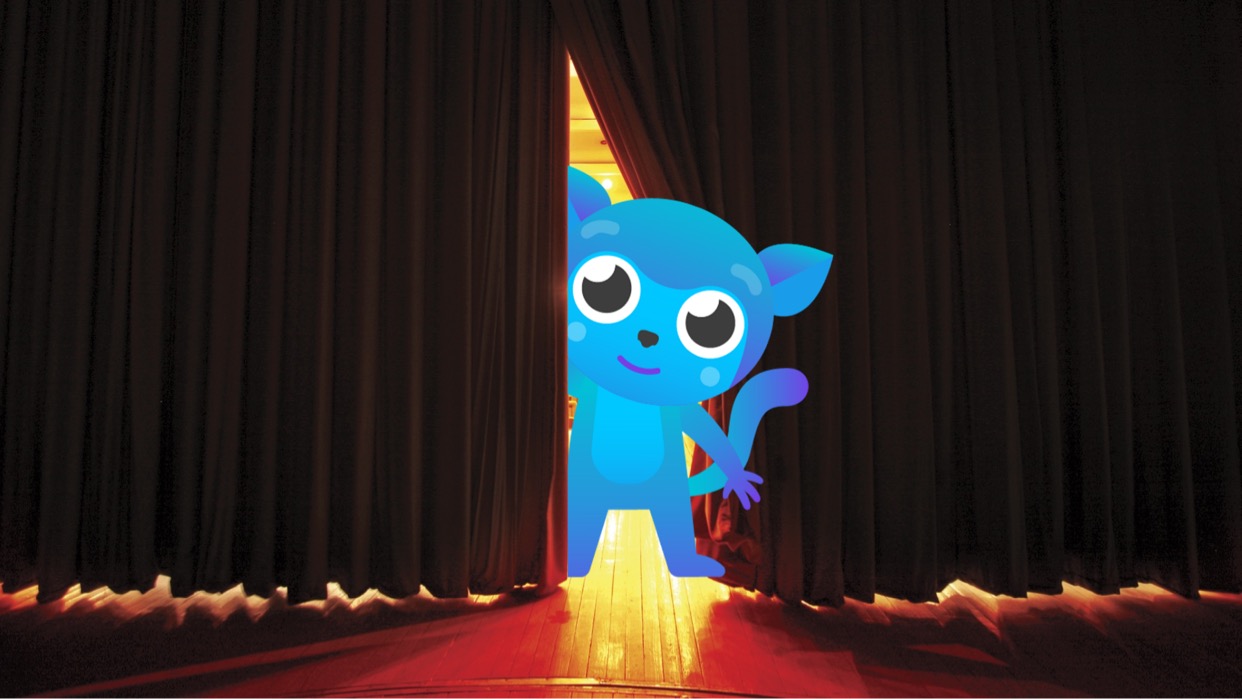 How Kumu Took Theater from Stage to (Mobile) Screen
Where do theater performers go when there is no theater to speak of? In the Philippines, they go to Kumu.
Short for kumusta, the Philippine-based, live-streaming platform quickly became one of 2020's most popular mobile apps in the country. A lot of it has to do with the very symbiotic relationship between the streamers, who produce content, and the viewers who engage with streamers through comments and virtual gifts (that have actual monetary value) in real-time. 
As of this writing, it's a safe-space for creators and consumers alike; it's virtually troll-free, with a casual and friendly vibe that's comparable to hanging out with a fave online.
Better Live
For the theater enthusiasts, it's a great reprieve as streams are best experienced in real time. It's the closest thing avid fans have to a live experience. 
While there's no Kumu-developed musical or play (yet!), there is everything else: from singing and rockeoke streams, to script readings, games and virtual talk shows, lip sync battles, dance and choreo challenges–theater's leading men and women have been creating and performing on the platform almost non-stop nearly as soon as quarantine began. 
Aside from the theater artists, theater-related content, and live aspect of streams that draw theater fans to the platform like moths to a flame, they're able to fill another void the pandemic took: interaction. 
"Being able to chat with [theater artists] in real time, seeing and hearing them react to what you say, makes it fun." says Pau Miranda, a frequent user of the app. "You get to meet and interact with other fans, too."
Another active user, Nikki Lu, says that the platform affords community for theater folks and enthusiasts alike. "I can openly share my interest about anything, including my love for music and the arts. I like the genuine relationships built."
A New Outlet

If theater fans get some semblance of what they love about live entertainment back through the platform, artists were also able to reclaim some of the loss they incurred during the lockdown.
Actress Mikkie Bradshaw-Volante began streaming even before the widespread lockdowns. Once stay-at-home orders hit, this prompted her to focus on streaming. "It's the closest thing I can get to performing live onstage." she says. "It's even more intimate because I'm speaking directly to my audience."
Actress Tanya Manalang also echoes this. Through her joint stream with fellow actor Reb Atadero, she says the experience also helped her engage socially with her audience. "Mas nag-rreach out ako sa tao," says Manalang. "It's become sort of a place for hanging out and I think that's the best part of it. It extends beyond a fandom, and it actually becomes a family." 
For Bradshaw-Volante and other theater actors, they also get to perform whatever they want. "Songs I would have never thought of performing are now my go-tos." 
Actress Gab Pangilinan also experienced success with streaming. For her, having an outlet saved her artistically, financially, and even mentally. "I was happy to find a community that advocated finding genuine connections online, especially at a time like this." she says. "I found a safe space, a creative place to try out new things."
While viewers making song requests and artists singing said song requests remain a popular format on the app, others change things up a bit. Manalang and Atadero host a string of activities like toy raffles, trivia nights, and game nights. "It's an outlet for us as performers, to be able to still do something that involves performing for people or performing in general," says Atadero.
Financial Stream
"It's a way to earn somehow during the pandemic," he continues. This aspect of Kumu is what may have attracted a great number of theater artists to the platform. Unlike other avenues like YouTube, you don't need to operate like a one-man studio nor have hundreds of thousands of followers to make a buck. Most artists, armed only with ring lights, mics, mobile phones, and talent, can start streaming and make bank. 
Viewers can purchase coins within the app for real money (for example, 1000 coins is Php 49.00). They can use these coins to purchase quirky virtual gifts like halo-halo (worth 25 coins) or an ibong adarna (worth 100,000 coins) while watching a livestream. Even sending a streamer a Kumu-branded reaction costs coins. Sending a Karlito–the app's mascot–hello is 50 coins, but sending a Karlito hug will set you back 100 coins.
These coins turn into diamonds. The more diamonds a streamer receives, the higher its peso equivalent. Streamers earn around Php 750.00 to Php 1,000.00 per 50,000 diamonds.
If Kumu's economics looks a little confusing, rest assured it works. Because the live engagement allows viewers to show their appreciation monetarily and in real time, in turn, creators can express their gratitude and excitement for receiving gifts, also in real time. "With the generosity of the people who have been watching us and who have been supporting us as streamers, we were able to make some money, kahit na papaano," says Atadero.
Of course, the income opportunity within the app also lent itself well to fundraising efforts. Pangilinan, with her online community she fondly calls Gubdivision, was able to raise hundreds of thousands of pesos for Open House and other charities in the span of two weeks.
Other artists who have gone from stage to this mobile app include Nino Alejandro, Yanah Laurel, Carla Guevara Laforteza, Christian Bautista, Gian Magdangal, Fred Lo, Sarah Facuri, and Arman Ferrer, to name a few. So if you're wondering what your theater fave might be up to lately, they might be on Kumu.
While it's no substitute for the real thing, it has become a place for theater artists and fans alike to keep going.

Comments