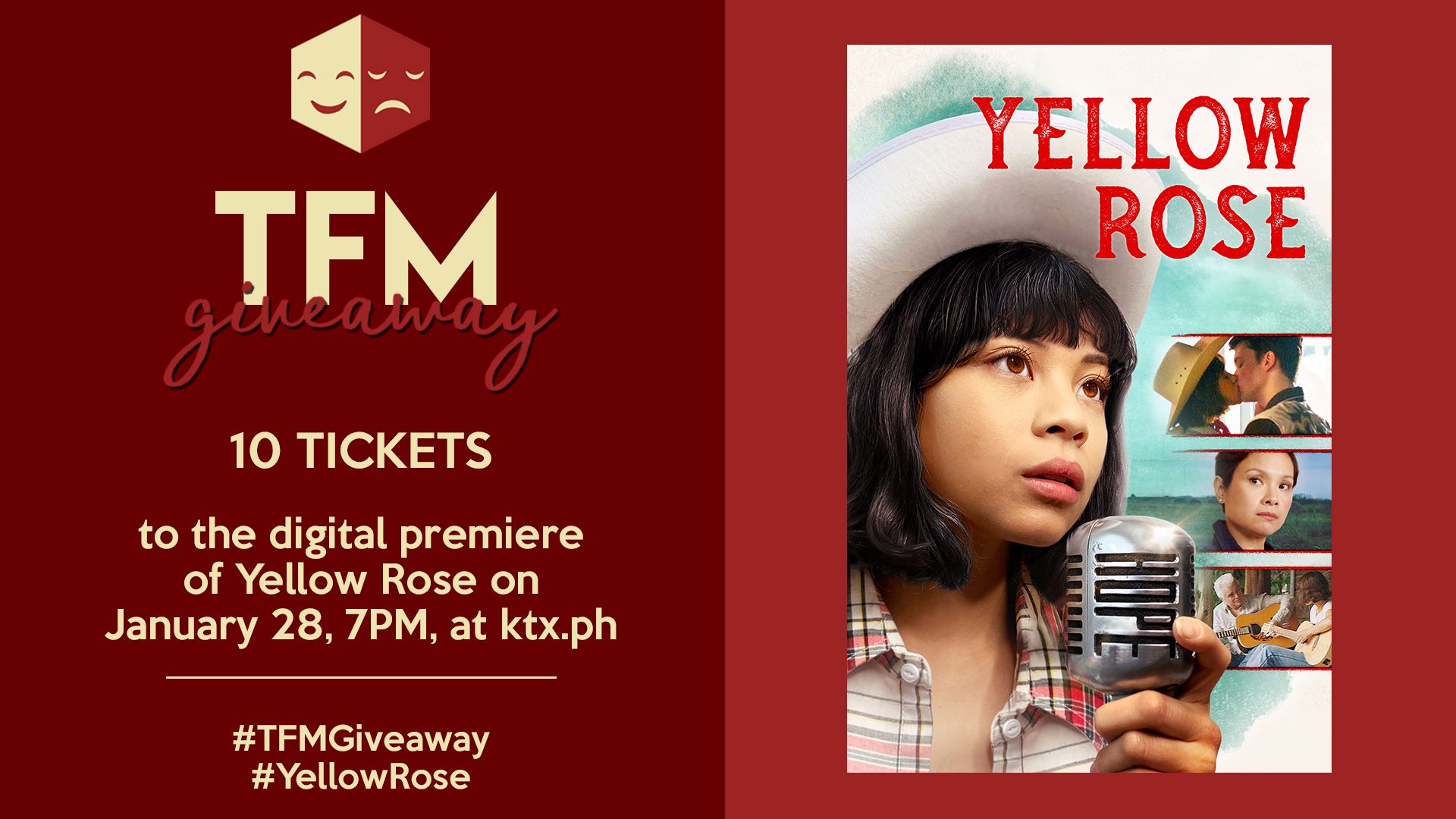 #TFMGiveaway: Win 'Yellow Rose' Tickets
KTX.ph is all set to host the digital premiere of Yellow Rose, featuring Eva Noblezada, Lea Salonga, Princess Punzalan, Dale Watson, Gustavo Gomez, Libby Villari, and Liam Booth.
The film follows the story of a Filipina teen from a small Texas town who fights to pursue her dreams as a country music performer while having to decide between staying with her family or leaving the only home she has known. It is directed by Diane Paragas, with a screenplay by Paragas, Annie Howell and Celena Cipriaso based on a story by Paragas and Andy Bienen.
We're giving away 1 TICKET to 10 LUCKY WINNERS for the digital premiere night on January 28 at 7pm!
Here's what you need to do:
1. In the comments below the Instagram contest post, tell us why you're interested to see the film.
2. Make sure you are following us on Instagram, and that you've liked this post!
3. Send us a direct message with your email address (we'll also include you in our mailing list for our exclusive newsletter) on Instagram so we can email you the link if you've won.
That's it! Make sure you've sent in your comment before 12nn on January 25 (Monday). We'll be contacting the winner via Instagram DM, so keep your eyes peeled!
Break a leg!
Comments