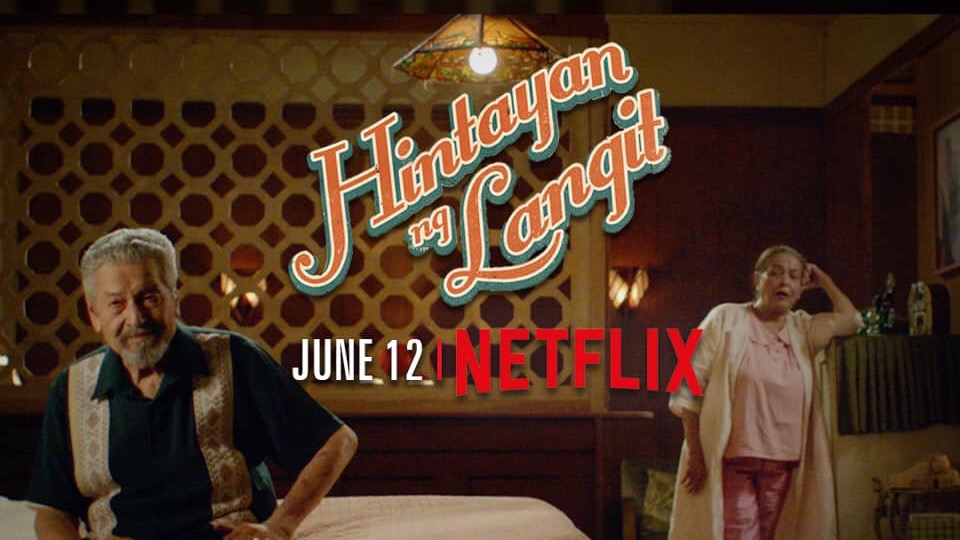 "Hintayan ng Langit" Now Streaming on Netflix!
Directed by Dan Villegas, Juan Miguel Severo's "Hintayan ng Langit" is now streaming on Netflix!
The film is based on Severo's one-act play starring Nonoy Froilan and Edna Vida Froilan. It was first staged at The Virgin Labfest in 2015 and was later adapted into a film. It hit the big screen at the 2018 QCinema International Film Festival starring Eddie Garcia (who won Best Actor) and Gina Pareño. It was produced by Project 8 Corner San Juan Projects and Globe Studios.
The story is about Lisang (Gina Pareño) who, after dying of diabetes complications two years prior, has overstayed in her waiting room in purgatory. At the day of her crossover, where she'll be sent off to her final judgement, she discovers that the new tenant to replace her in her waiting room is none other than Manolo (Eddie Garcia), her recently deceased ex-boyfriend.
You can watch the trailer in the video below.
Comments